Before she was consumed with fire, her lounges and observation decks were high-class all the way!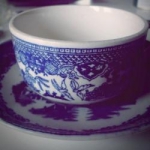 Rose Heichelbech
Despite her service to the Third Reich, the ship was seen as a wonderment of the modern age and allowed to land in U.S. and Brazil. Bystanders around the world were fascinated by this huge ship, prompting crowds wherever she went. And, with a crew to passenger ratio of almost 1:2, the Hindenburg offered high standards of service for those who traveled aboard.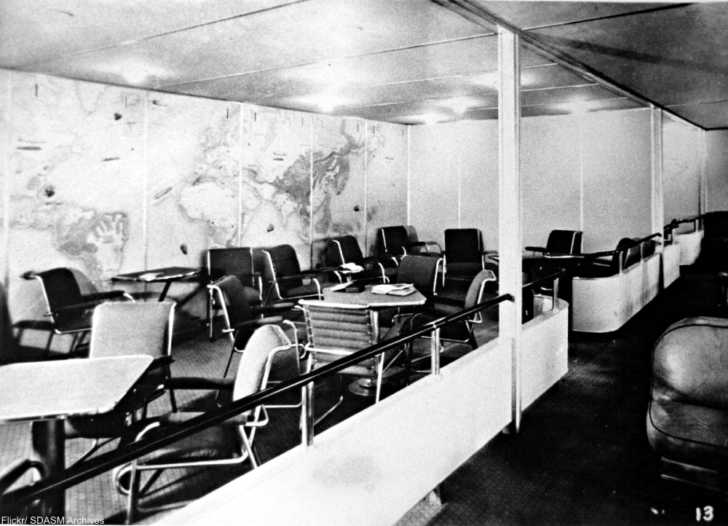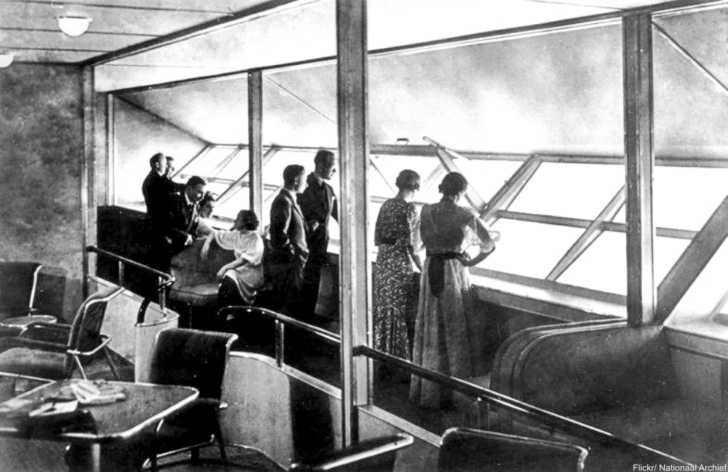 Surprisingly, there were actually many survivors of this tragic disaster (62 of the 97 people aboard survived).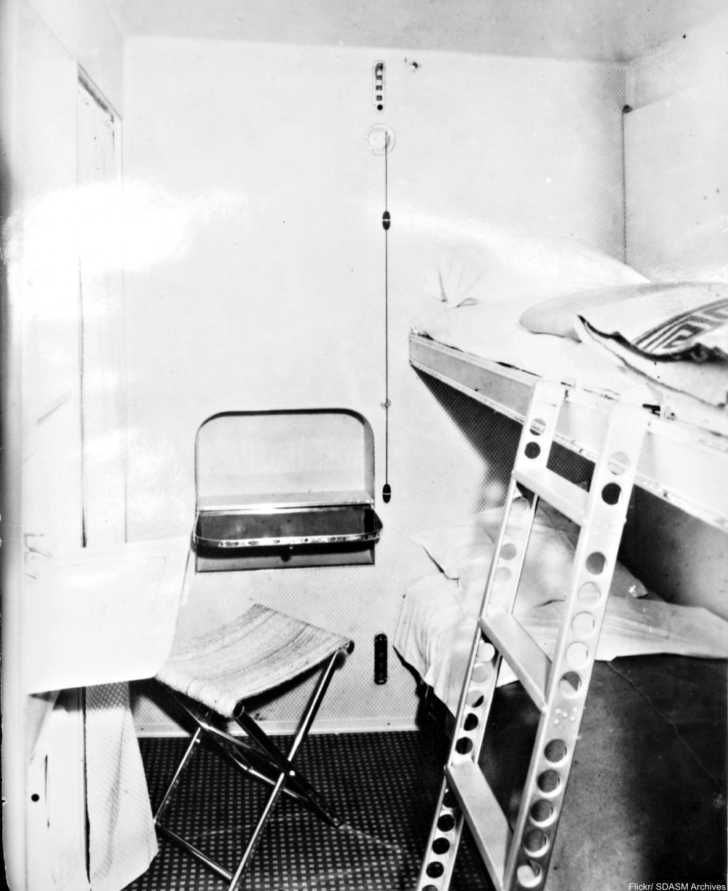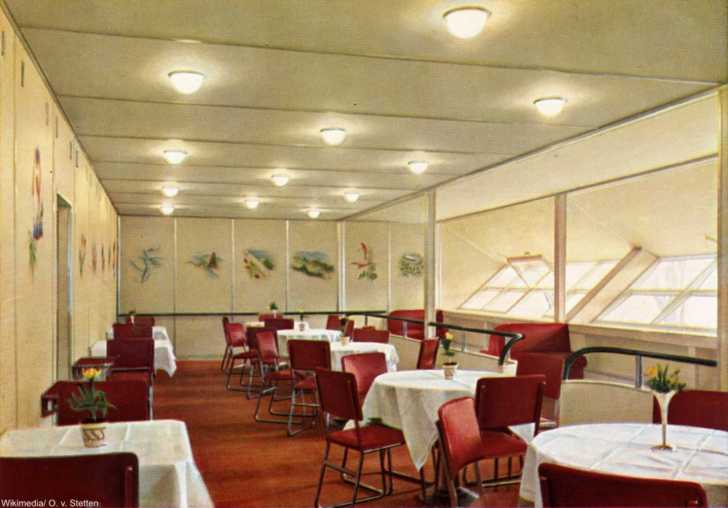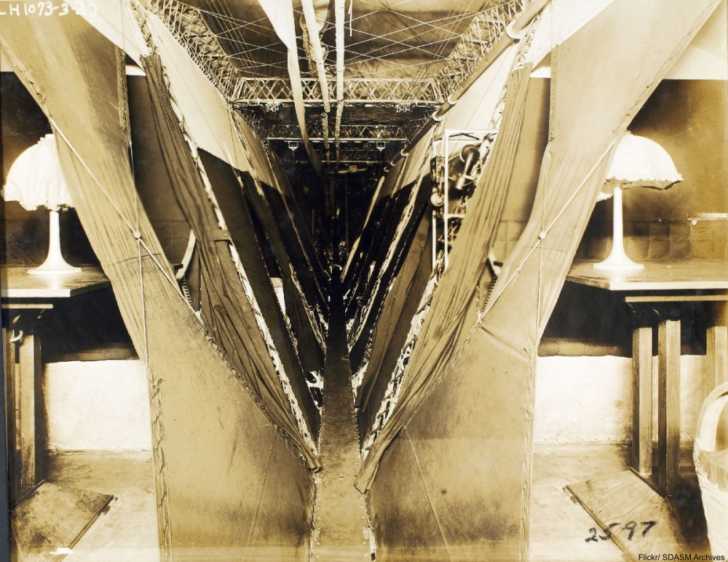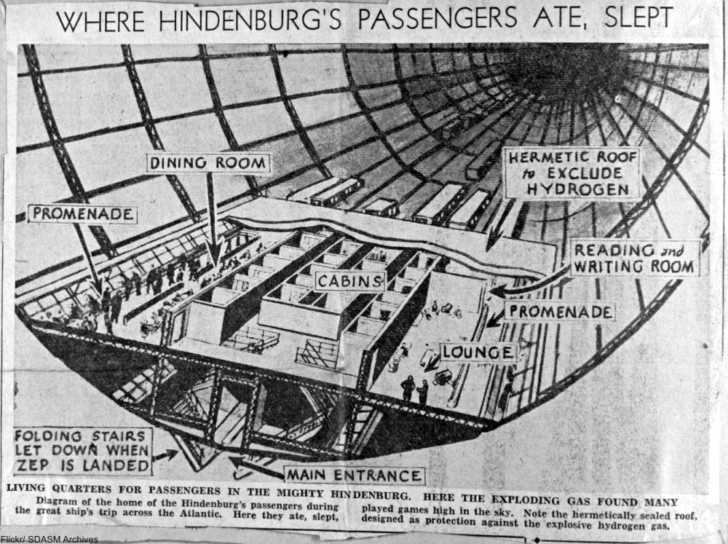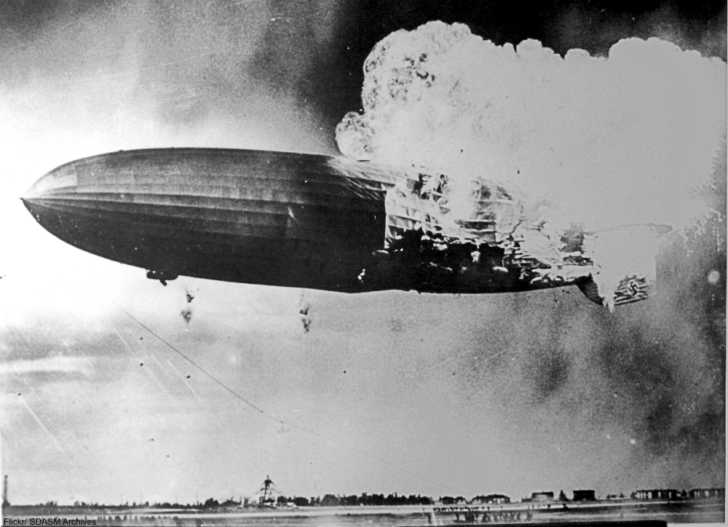 The final voyage of the Hindenburg ended on May 6, 1937, in flames after a series of adjustments to land at Lakehurst Naval Air Station in New Jersey went badly and an "electrostatic discharge" ignited the hydrogen gas that allowed the ship to float. The instant explosion was a catastrophe that has remained in public memory for its tragic and powerful imagery. But, it's so rare that we see images from the interior of this lost airship!
To see the events the oldest people alive have lived through click here!