These 12 photographs from 1918 show the guts of this complicated war machine.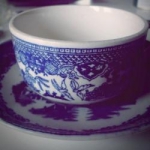 Rose Heichelbech
Sunk off the coast of Hartlepool, England in July of 1918, this German u-boat was then dry docked at Wallsend in order to be restored as a future service vessel by the British Royal Navy during World War I. While the Armistice only four months later meant that she was no longer needed, this German SM U-110 submarine was extensively photographed by Frank & Sons of South Shields. The details on this unterseeboot show an extremely complicated mass of pipes, levers and wires.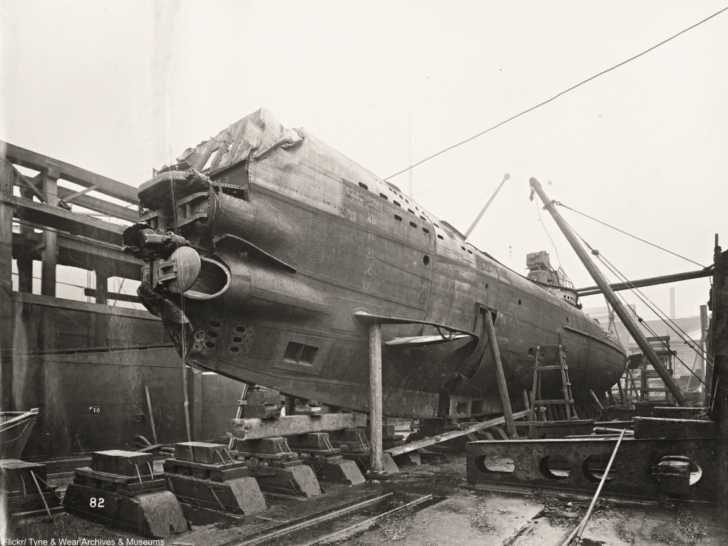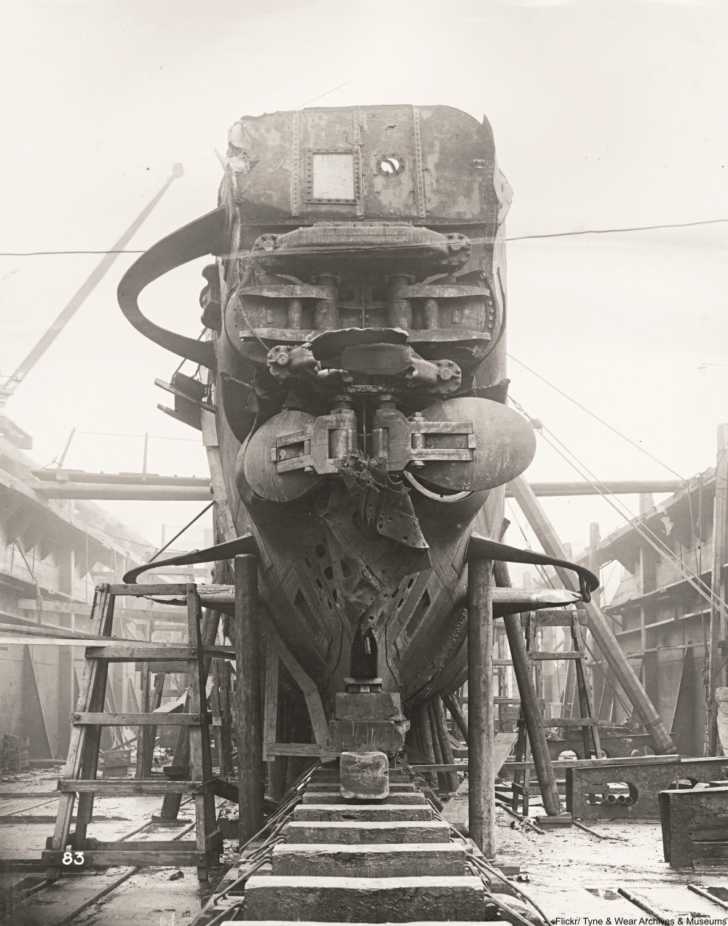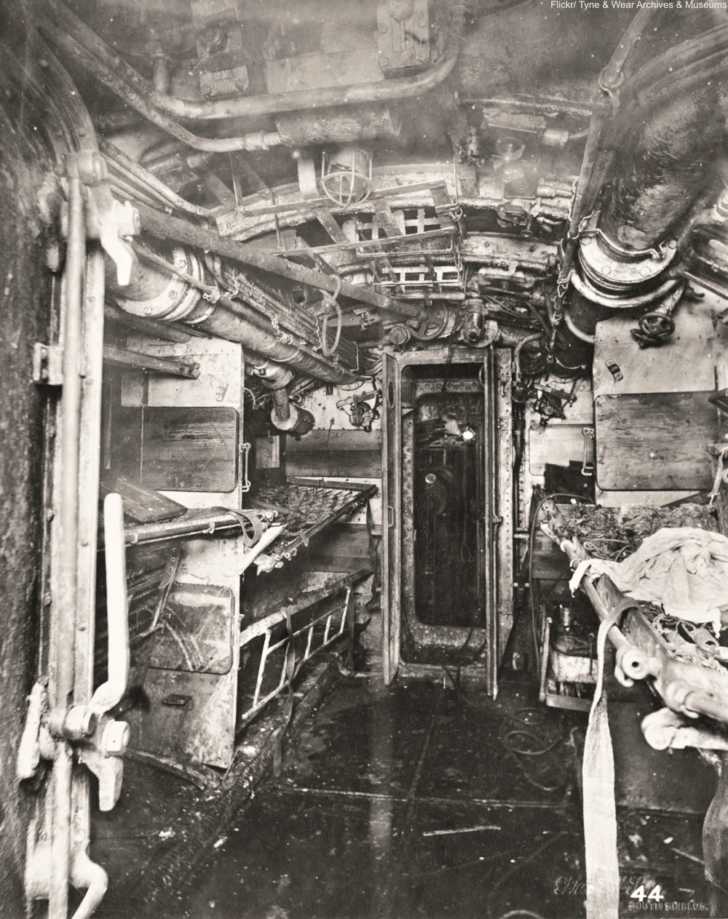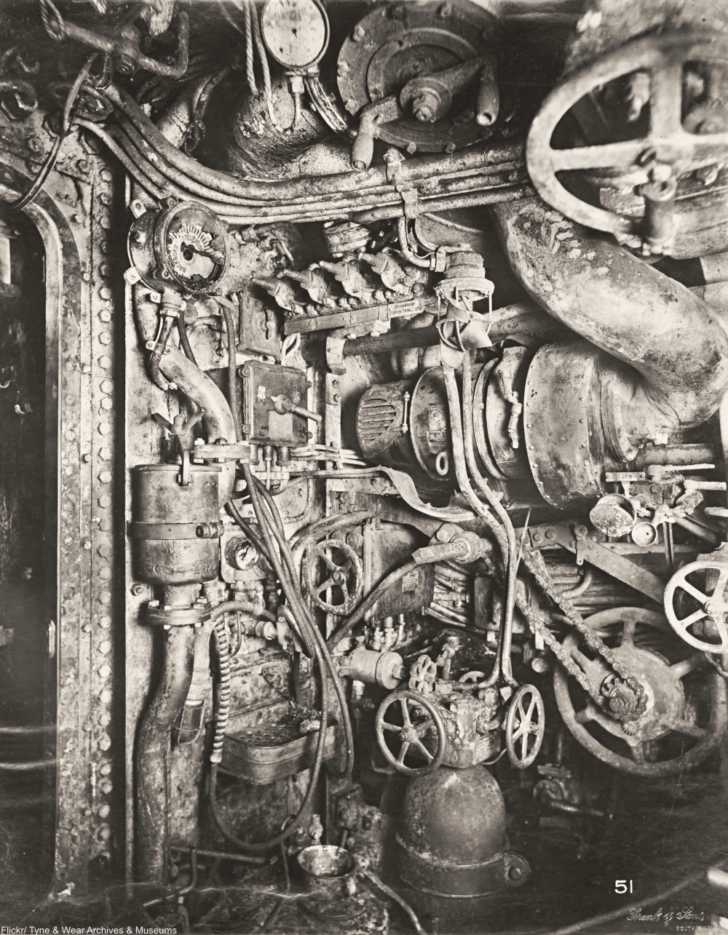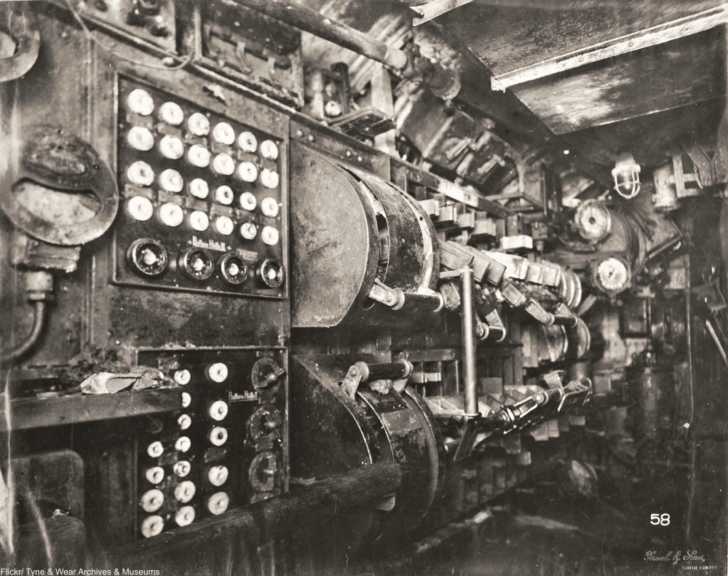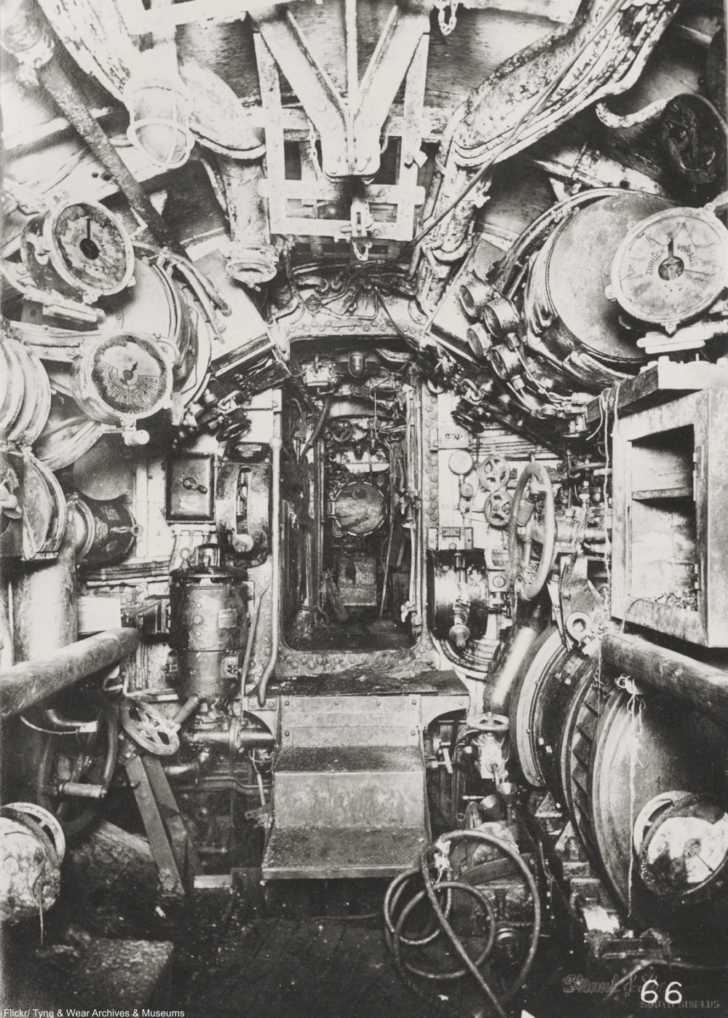 Click NEXT PAGE to see more of this WWI u-boat!