In Praise of Vintage Quilts: October 28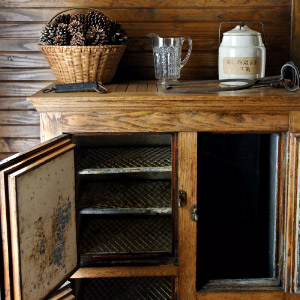 Dusty Old Thing
It's that time of the year again where, in the old days, families would take their handmade quilts out of a chest or closet or attic and take them outside to get a good airing. Then they'd go on the beds as "covers". They were more comfortable than the warmer blankets made of wool.That was before synthetic blankets and way before those we call electric.
In our own family the good quilts were put between two sheets and rolled up for protection during the summer. The best quilts, always the appliques, only came out "for company". Stories were told of who made them and how the pattern had come down for over 150 years. Quilts like the one below were named for the person who, our own myths held, created the first one. This one is "Mary Ann's Quilt" named for a Great-Great Grandmother who passed the pattern down to her daughters who passed it down to be copied and re-created by hand in each generation.
The everyday quilts, like the back and red variation of "Connecticut Star" at the very top went on the beds. The boys tended to get quilts like that one or like the "Tumbling Blocks" below or even "Drunkards Path" for the one who maybe needed to reminded to be steady.
Girls got "Grandmother's Flower Garden" or "Cathedral Windows" or "Sunbonnet Sue" or "Improved Nine Patch", below, often made with feed sacks or material left over from sewn good dresses or dresses that were past their prime. In these the quality of the quilting may have stood out even more, a lesson to the daughter to make tiny and even stitches.
In our grandparent's home worn quilts stayed in a storage room for multifaceted duty: "pallets" on the floor for visiting children; for play where they could be made into tents or forts; or pulled out for picnics or sunbathing. Really worn quilts went to the basement where they would be used to wrap "lard stands" holding "boiled country ham" at winter holidays or old fashioned ice cream churns on a hot summer day. At one extreme they held in the heat, on the other the cold.
That was before they realized the value of handmade quilts, before they were called "vintage" or "antique textiles", before the time it took to cut and piece and quilt was really recognized as a contribution to art as well as a family's warmth.
Now we know better. We know that wonderful quilts are in museums and their history is documented. We know that the stories of their creation are part of the fabric of our cultural history. We know how to properly care for them. So, as the weather chills, some of us may be getting out vintage quilts or quilts we've made ourselves. As we recognize their worth, let's make sure they are documented for our own children and grandchildren. We can stitch together the stories as we recognize the praise they and their makers deserve.
Stay warm and goodnight from Dusty Old Thing.