His requests were mostly humble, basic foods.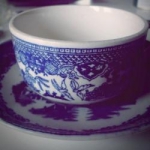 Rose Heichelbech
The list survives as part of Michelangelo's papers from the 16th century. On it is written what the artist wants his servant to buy for him at market. But, since the servant is suspected to have been illiterate, Michelangelo has also drawn the items out on the right hand side!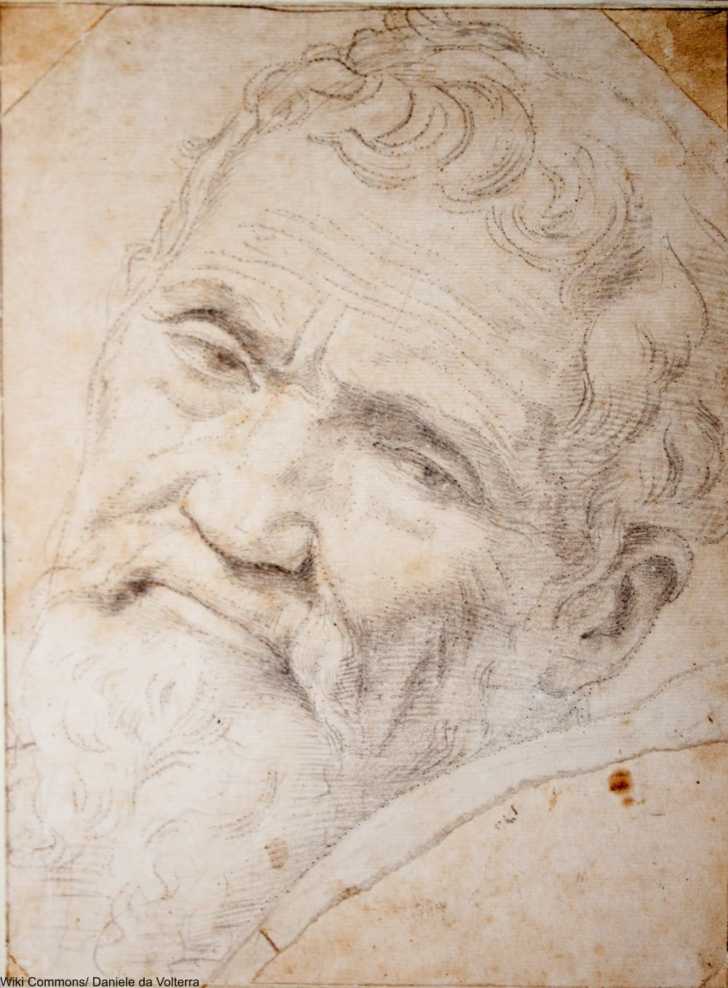 These doodles from Michelangelo's 1518 grocery list, when he was 33 years old, are a wonderful example of the great master's creativity and attention to detail in all things, even mundane tasks. The paper is divided into sections, suggesting multiple days worth of list-making. Paper then was not the cheap commodity it is today, and even artists did not waste it.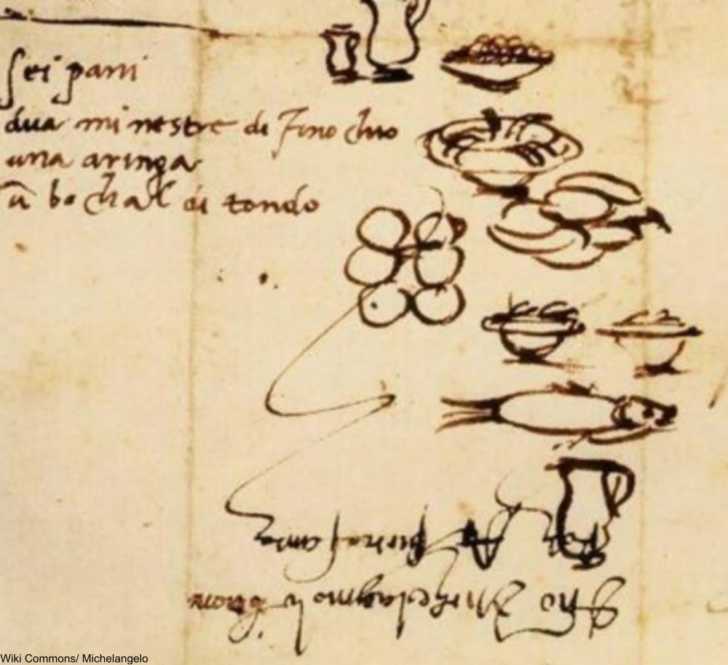 So what's on the list? The artist and inventor wanted his servant to fetch herring, bread, and of course, some wine! Michelangelo also asks for fennel soup, anchovies, and tortelli, a filled pasta which can come in several different shapes. There are no raw ingredients on the list, so it's almost more like a take out order. The artist has asked for only items which can be consumed without further preparation.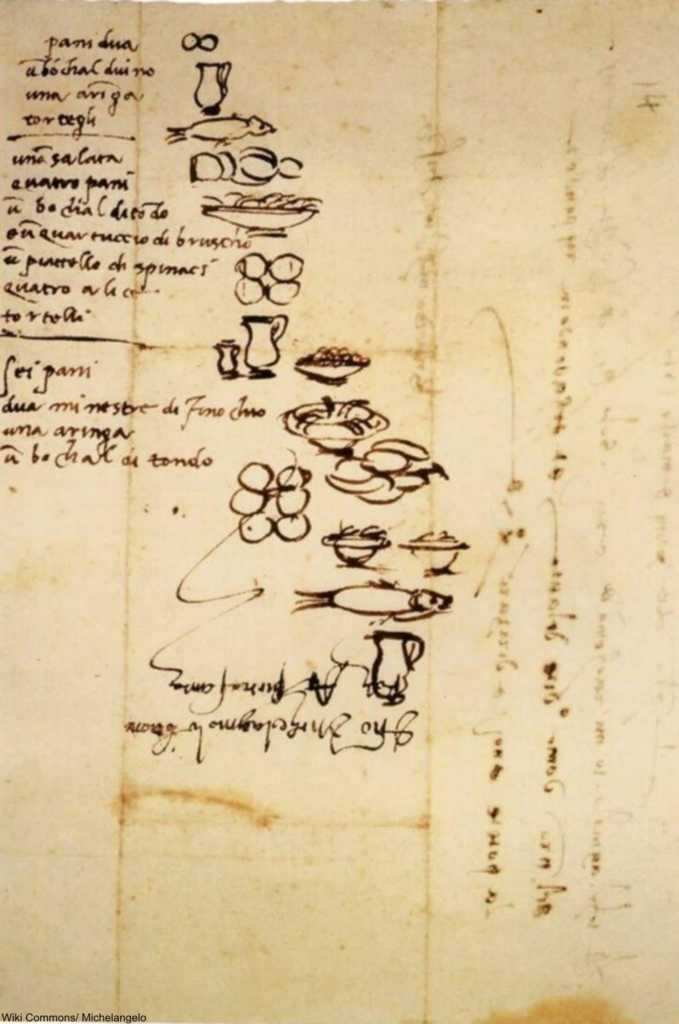 The list has been on tour around the world as part of an exhibit of Michelangelo's things and is part of the collection at the Casa Buonarroti museum in Florence.