This is a homestead like no other!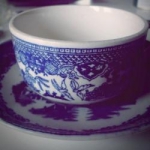 Rose Heichelbech
Everyone needs their special place to come home to and one couple made their own little island near Vancouver Island, Canada. This floating homestead was built over the course of years and the amazing thing is that they made it entirely by hand.
Catherine King and Wayne Adam longed for some land on which to build a life. When they realized that being artists was probably never going to afford them the income they needed for that, they began to get creative. Located in Clayoquot Sound, the husband and wife team call their little slice of heaven Freedom Cove and offer tours of the artistically-designed island and floating gardens.
Their island paradise is completely unique and they wouldn't have it any other way. In fact, they've been living so long on the homemade island that they say they get land sick when they have to travel ashore for any reason. Have a look at this fascinating place in the video below.