Drive to Tennessee and rent this beautiful Airbnb!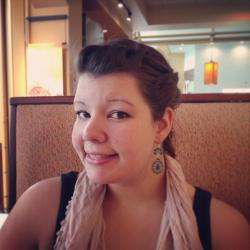 Jessica Griggs
We love Airbnb! It's a truly magical way to travel. Instead of renting a hotel room, check out all of the unique locations and homes you can stay in around the country, and around the world! We've already shown you a tour of a fairytale cottage, now it's time to take a tour of this Hobbit House!
The Scenery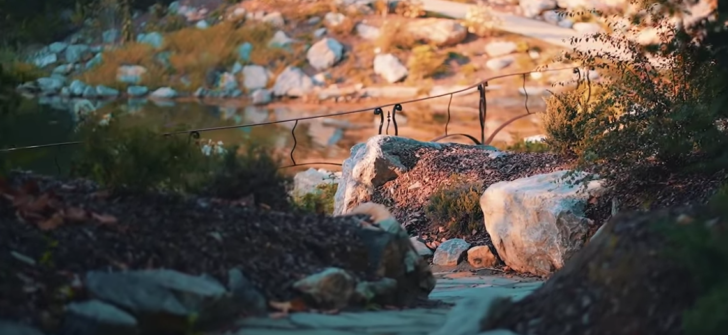 The first thing to note about this beautiful Airbnb rental, is the breathtaking scenery. The whole place is secluded, making it the perfect relaxing getaway if you're looking to unplug and relax for a few days. The property is right on the water, with a walking path down to the waterfront where you can rent kyaks and see more of the stunning Tennessee scenery. There's even a waterfall in full view from the Hobbit House!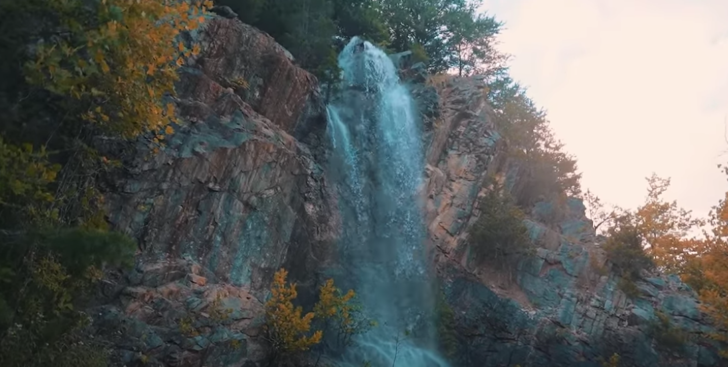 The Outside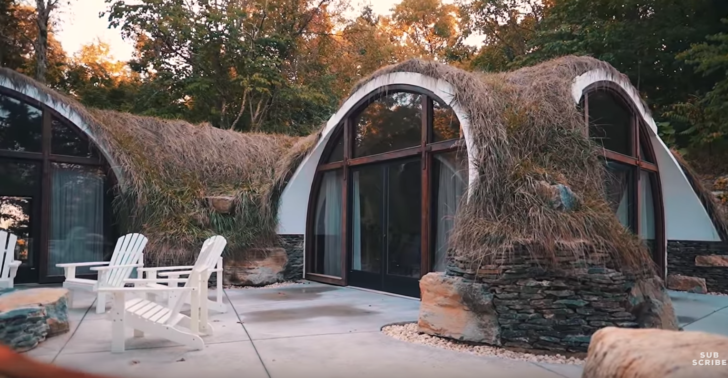 This little, unassuming window in the side of a hill covered in moss and grass may not seem like much. Of course, it reminds us of the classic Lord of the Rings Hobbit home, hence the name, but judging from the outside, you might think the inside will be quaint and antiquated. That couldn't be further from the truth!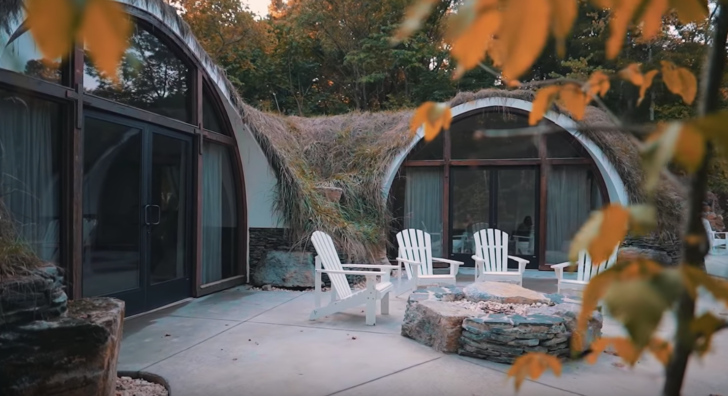 The Living Room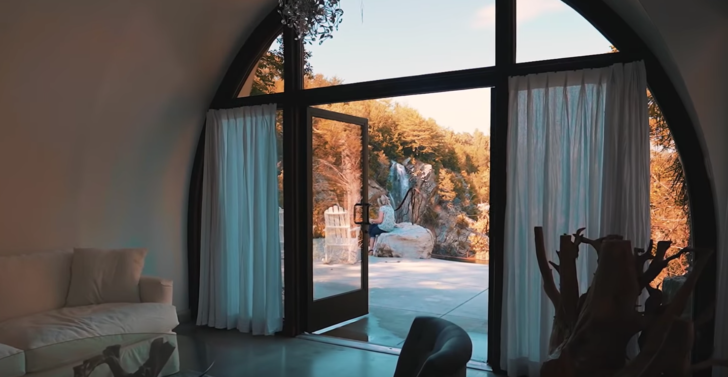 As you can see, the inside of this home is completely modern, with clean and simple decor. The living room has tons of light from the massive windows on two sides. It's an open floor plan with the kitchen in the back. Who wouldn't want to curl up on this couch and enjoy the breathtaking views?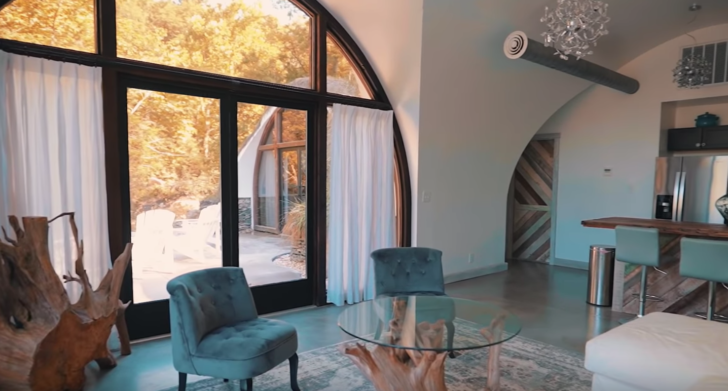 The Kitchen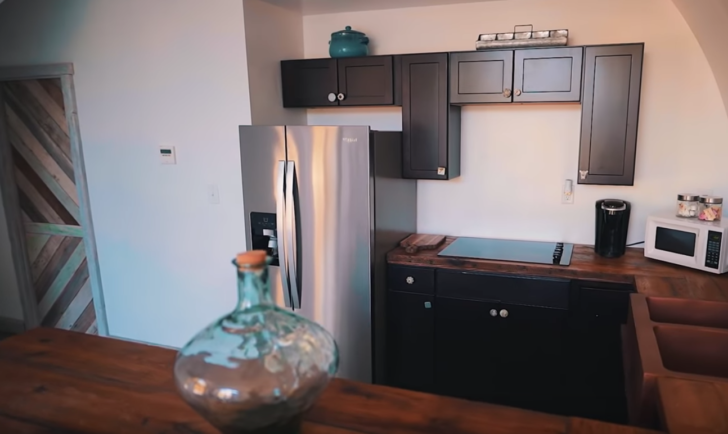 The kitchen, like the living room, is completely modern. It has a full-sized fridge, which is hard to find in rentals like these, as well as double sinks, an oven, a microwave, and a dishwasher. Truly, you could stay here for a full week, store your food, cook your own meals, and never have to see another soul. For some of us, that is the dream vacation!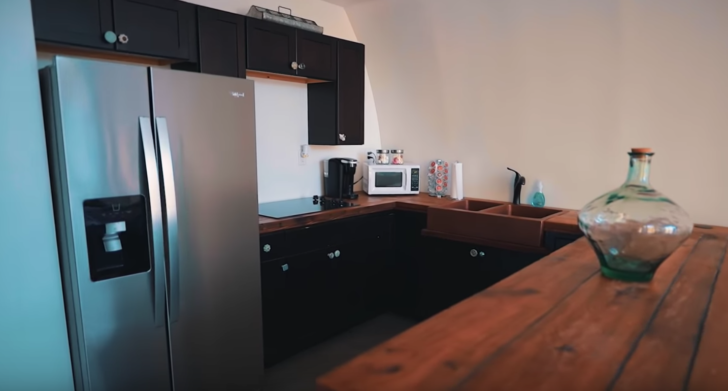 The Bedroom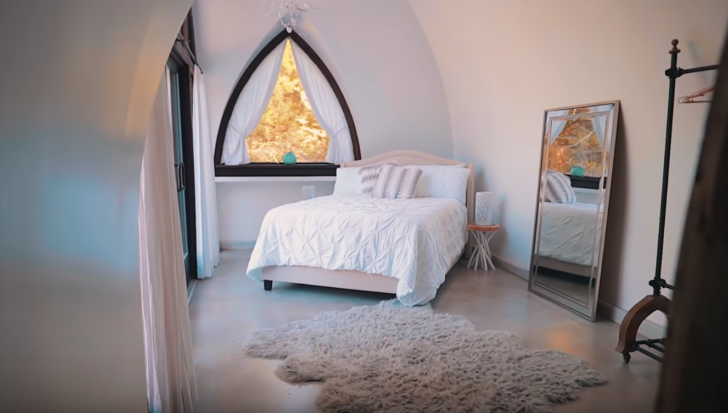 As with the rest of the house, this room has windows galore and lots of natural light. The open space and nice, clean, white bedding and decor only emphasize the natural, open space, making for a relaxing room free of clutter. The room also has storage space, and can be entered through the bathroom or the living room. Would you take a vacation in the Hobbit House? Let us know in the comments below!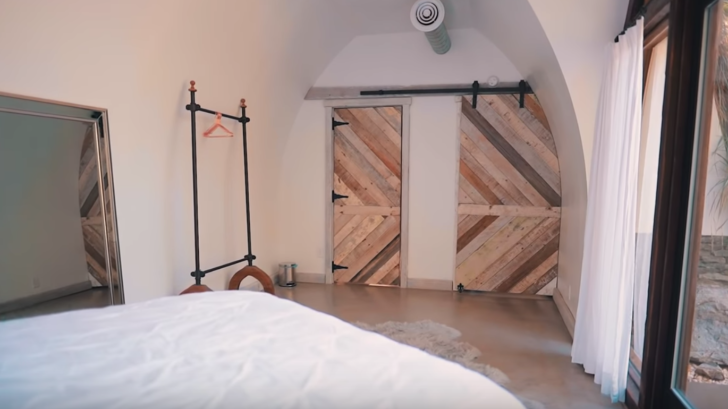 Get the full tour by watching the video below!