Researchers had an approximate location, but no evidence…until now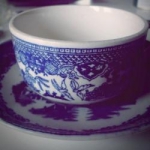 Rose Heichelbech
Harriet Tubman was a person whose exceptional bravery has earned her a strong place in American history. Tubman is now famous for helping dozens of enslaved people find freedom by leading them along the Underground Railroad. Following her role in helping formerly enslaved people, Tubman worked first as nurse and cook for the Union Army, later becoming a spy and scout during the Civil War. But, the lives of enslaved people were not recorded in detail and much about her early life is unknown. Even her birth year has been a matter of debate. But, the recent discovery of her father's home in Dorchester County, Maryland, may shed some light on how she grew up.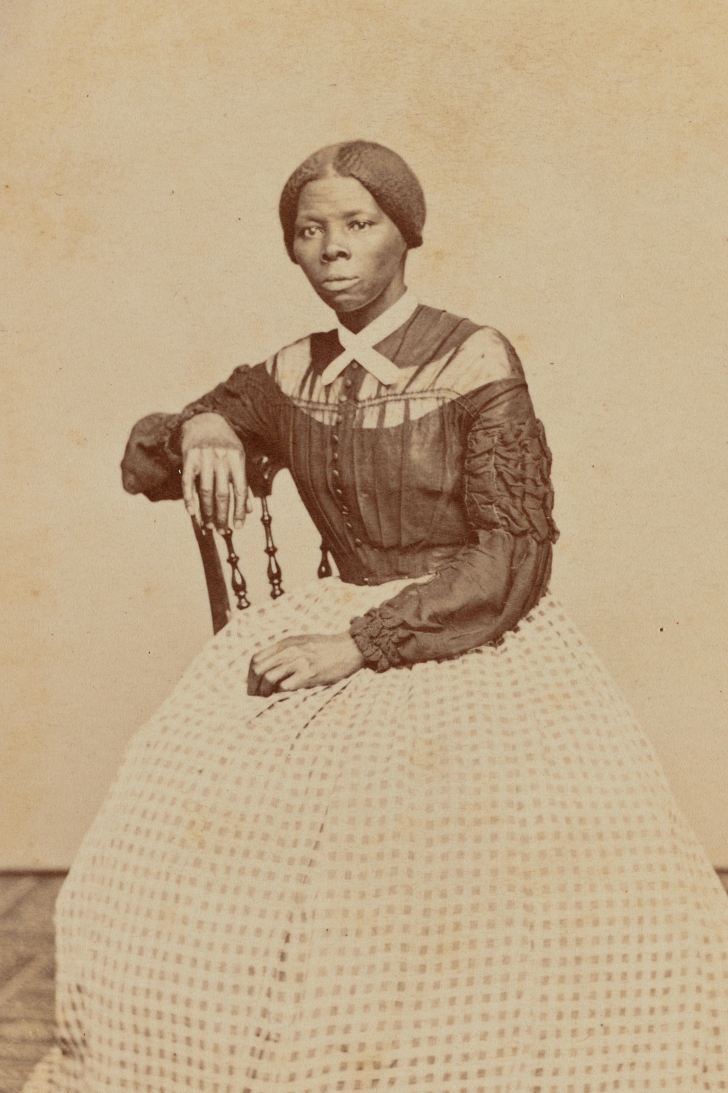 The property in question was once owned by the same man who owned Harriet Tubman's father. Legal documents stipulated that Ben Ross be manumitted (freed) upon reaching the age of 40, at which time 10 acres of the land Ross had worked as an enslaved person were his to work as a freeman. His wife was legally entitled to be manumitted under the same contract, but the slaveholders ignored this segment. The marriage between a freeman and an enslaved woman meant that any children they bore were to also be enslaved.
Ross worked cutting and selling timber near the Blackwater River and the timber was then used to build ships. Ross and his wife, Harriet (née Green) had 9 children, 3 of which were sold off at a young age, splitting the family up. Harriet Tubman was born Araminta Ross (or Minty as she was known) and she worked mostly at outdoor duties like plowing fields and harvesting animals from traps and she often helped her father around the wetlands.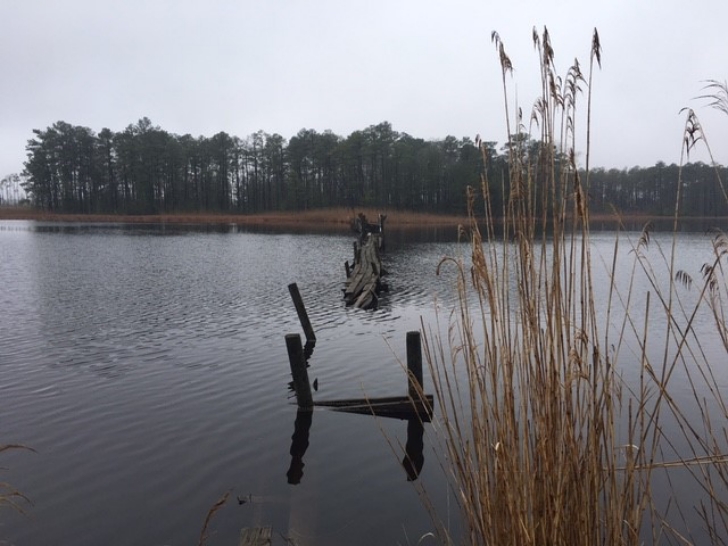 Minty took the last name of her first husband (John Tubman) and changed her first name to Harriet. Some have suggested it was an homage to her mother, while others speculate the name change was mainly to help to her future plans of fleeing slavery.
On her escape her husband failed to join her and even her own siblings were unsure of leaving their lives behind and potentially being caught. Tubman secretly helped 70 enslaved people in the South to escape to the North over 13 trips all occurring in or before 1860. She then also helped a further 70 formerly enslaved people to navigate the territory to freedom by giving them hints and tips at how to successfully travel North.
Researchers now believe her work helping her father around the Ross homesite laid the foundation for her unerring knowledge of the local land and waterways- a fact which helped her to avoid being caught on her own escape from slavery and her subsequent trips to help others.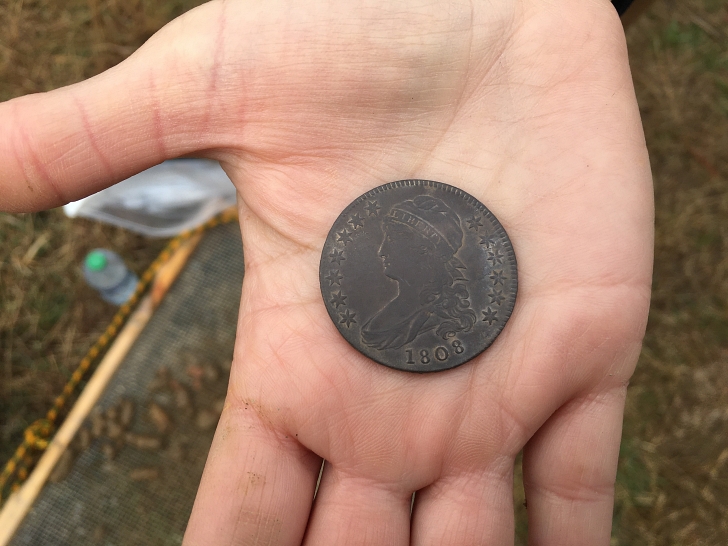 Archaeologists suspected the location of the Ben Ross homesite for years, but had found no evidence in any of the areas they had dug. State Highway Administration Chief Archaeologist, Julie Schablitsky, revealed that 1,000 test holes were dug before finding the first artifact, which proved to be pivotal to the rest of the dig.
After investigating more and beginning the dig in 2020, funding was limited. It wasn't until early 2021 that operations at the site began again, yielding a variety of artifacts from the Ross family. The first clue came in 2020 in the form of a half dollar coin from 1808 (above), the year that Tubman's parents were married.
Douglas Mitchell, a descendant of Ben Ross, had this to say about the monumental find, "The significance of the discovery of the homesite of my great-great-great-grandfather Ben Ross, and of a spellbinding assortment of artifacts that were once held in the hands of the man himself, but have since been long-inhumed in the soggy Dorchester County soil, is truly inestimable."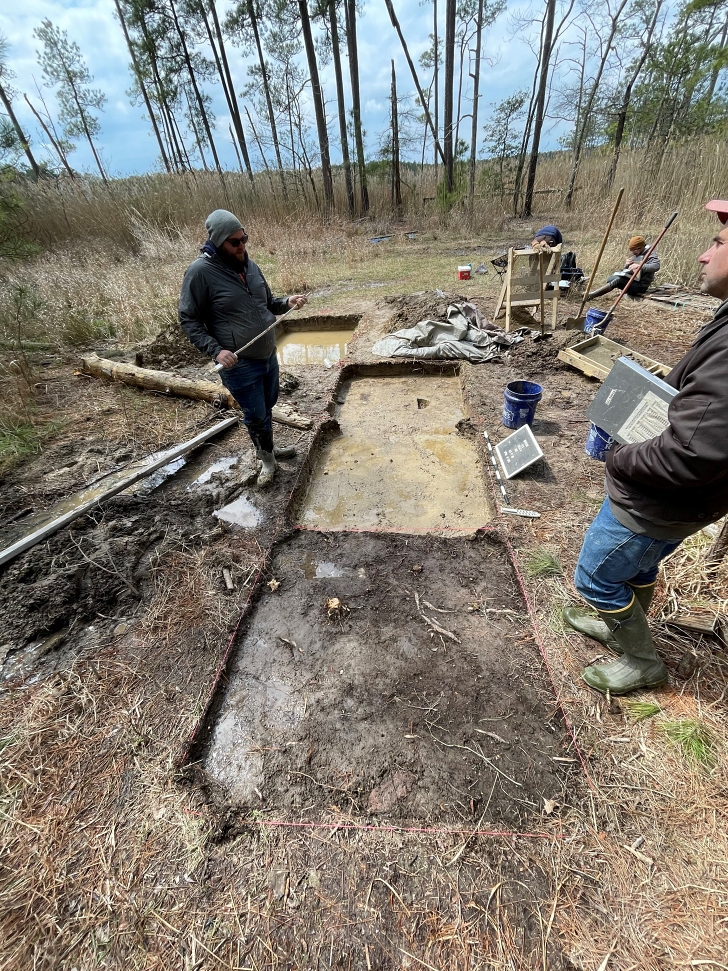 Artifacts from the site so far include pottery and glass shards, dresser handles, the aforementioned coin, nails, bricks, a button, and other important fragments of the Ross family's life on the property. Evidence of a building was also found at the archaeological site.
Maryland Lieutenant Governor Rutherford said in a statement that, "This discovery adds another puzzle piece to the story of Harriet Tubman, the state of Maryland, and our nation…It is important that we continue to uncover parts of our history that we can learn from, especially when they can be lost to time, and other forces. I hope that this latest success story can inspire similar efforts and help strengthen our partnerships in the future."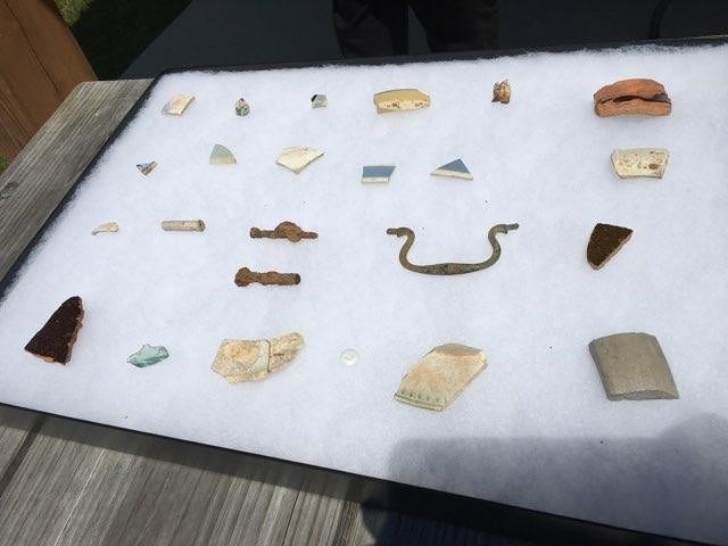 The land where Ben Ross lived, known as "Ben's 10", was purchased in 2020 by the US Fish and Wildlife Service to eventually become part of the Blackwater National Wildlife Refuge. Once research at the site has reached further progress, the area will be added to the Harriet Tubman Underground Railroad Byway, a 30-mile self-guided tour that includes both wildlife and historical sites of interest to preserving American heritage.