Jack-O-Lanterns actually started as turnips.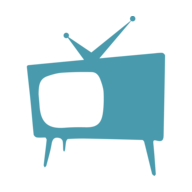 Timothy Roberts
There are many things to appreciate about the weather turning cooler in the fall. Most of us may turn our attention to the changing colors of the leaves, or perhaps you might think about the coming holidays. Although that might be true, one thing that seems to be universal with autumn is pumpkins. Between the orange fields and pumpkin spice flavored everything, they are what we expect when the weather turns colder.
Yet another fall tradition that many look forward to every year is Halloween, and it goes hand-in-hand with pumpkins. The history of Halloween is of interest to many people, with parts of it going back for many centuries and others being fairly recent.
Halloween tradition got its start when people were marking the change from the summer harvest to the winter lockdown. During that time, people would build bonfires in fields, where fairy spirits were thought to be hiding out in the shadows. The people were worried that the spirits would come in and invade their space, so they would carve turnips into scary faces and put candles inside of them. They would then put those lanterns around to light the way for those passing by and to keep the ferries from coming in.
https://www.instagram.com/p/B3kJbCwlDu7/
When immigrants started to arrive in North America during the mid-1800s, they brought the Holiday along with them. Pumpkins proved to be a nice alternative for turnips since they were available in abundance and were native to North America.
Nobody is sure when the Jack o' lanterns got their start but they were mentioned in 1866 in "Harper's Young People" magazine. As the years went by, carving pumpkins became a popular fall activity. Most of the United States carved pumpkins by the 1920s and in the 1930s, "trick or treating" because common.
It wasn't long before the entire practice was commercialized. Pumpkins were available in most areas, and farmers were looking for new options that would work well for carving.
John Howden, a farmer from Massachusetts, came up with the Howden pumpkin that was popular for carving in the 1960s. The thing is, all that makes a Howden pumpkin good for carving also cuts down on what makes it good for eating.
Other popular varies of pumpkins include the Sugar Pie, Kabocha, and Carnival. You can find them at many farmers' markets around the country.