What a wonderful neighborhood tradition.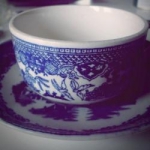 Rose Heichelbech
There is a reason that the Wizard of Oz is still one of the best films to watch and that so many young people are still growing up with this classic film. There are few other movies that can transport us the way that Oz does and it's still a delight to watch every time. The witches, costumes, and magic make it a perfect theme for Halloween, too.
We've all seen those neighborhoods where people really go all out for Christmas with their lights, where street after street holds the most magical displays. Well, one neighborhood in Snohomish, Washington, has decided to do that for Halloween, converting a regular neighborhood into a wonderland of Oz-related lights and Halloween decorations for the spooky season. Have a look for yourself at this fun holiday video below. And, be sure to check out how you can save Dorothy's ruby slippers right here.
https://interactive.tegna-media.com/video/embed/embed.html