Most people will never get the chance to meet their great-great-grandparents, but this is the next best thing!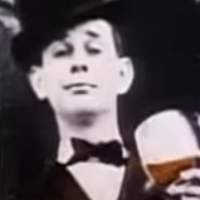 Chris Foster
An old level (look closely and you can see the bubble in the middle).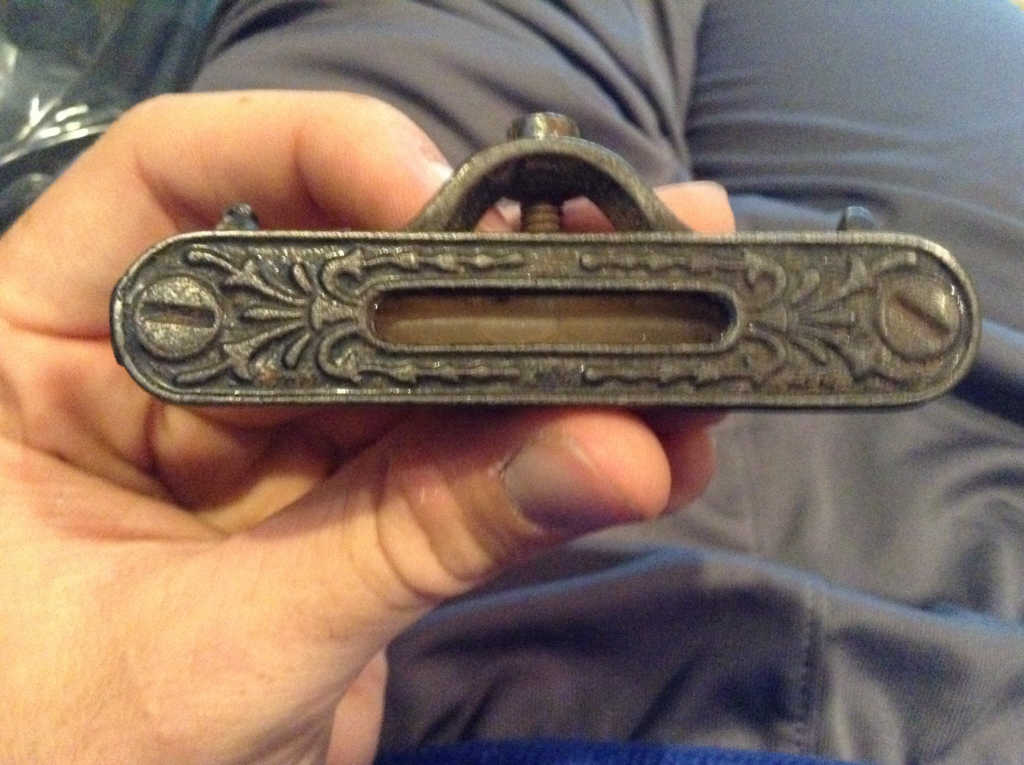 The box to a Colt Revolver. There was no gun, but you can see the cleaning rod, a bullet, and some old letters!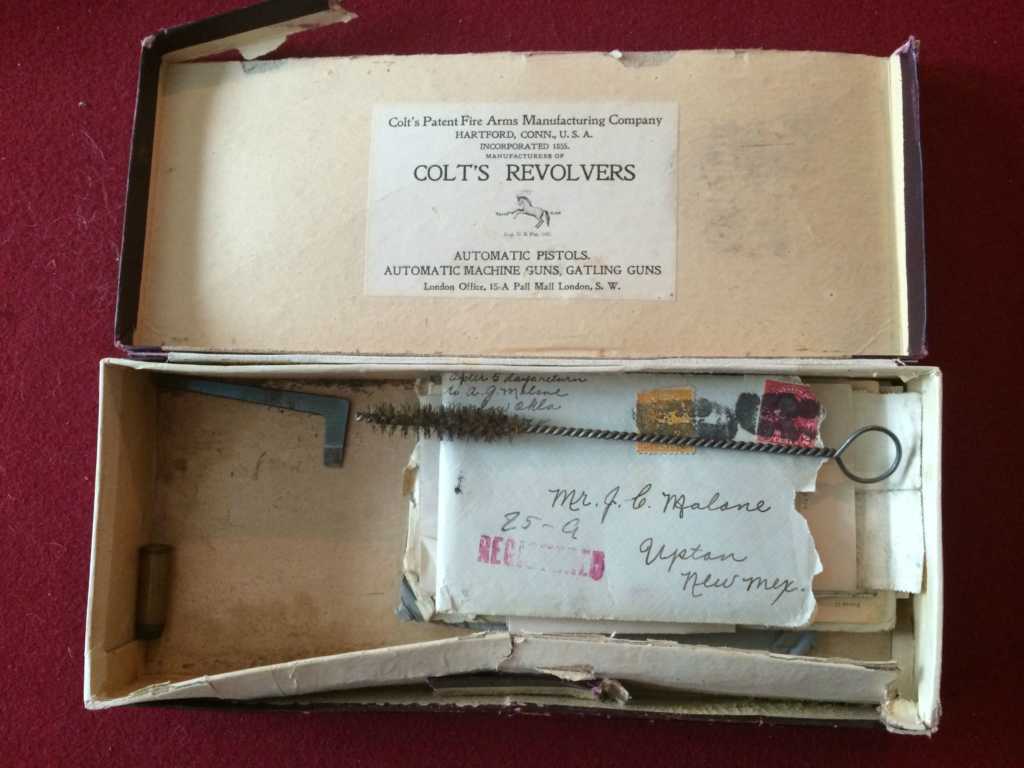 Three pairs of glasses! The pair of the bottom could be shooting glasses, sunglasses, or possibly glasses used to read invisible ink!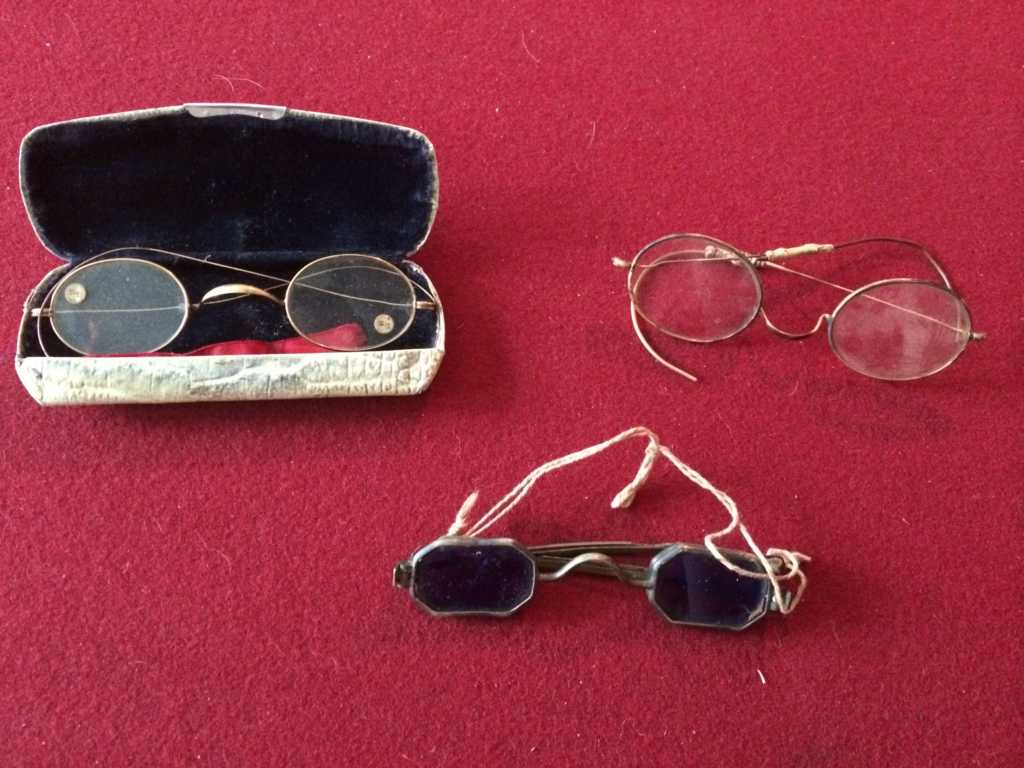 Some old books (How To Live A Hundred Years looks particularly interesting)!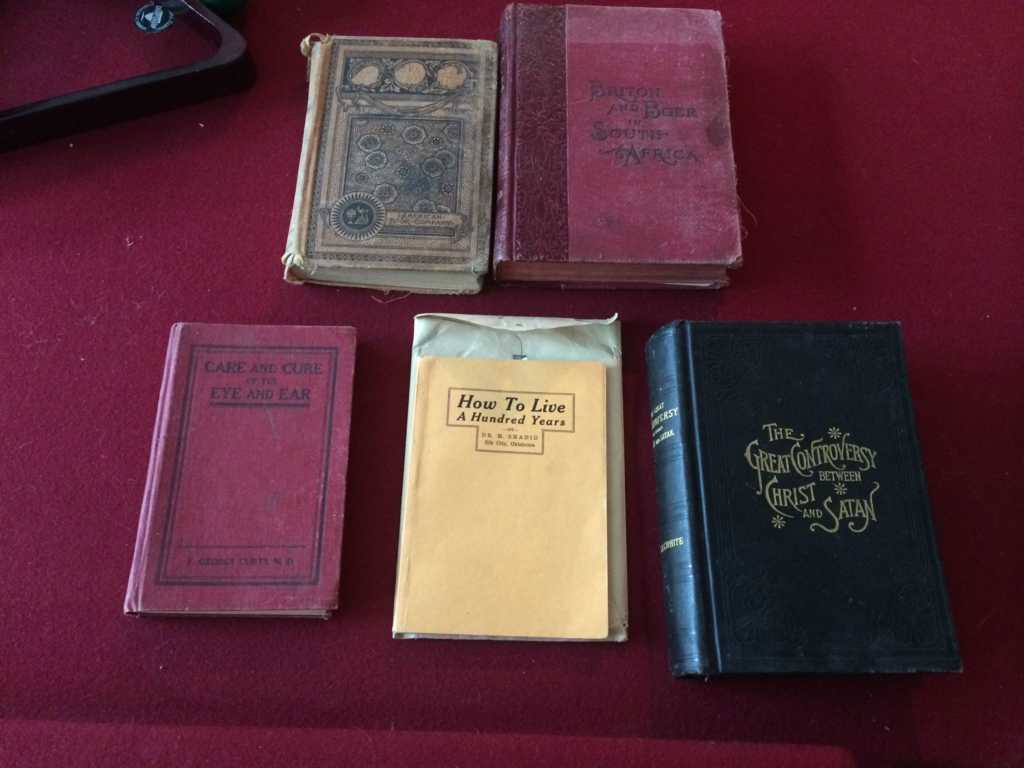 One in particular had these interesting colors on the side of the pages!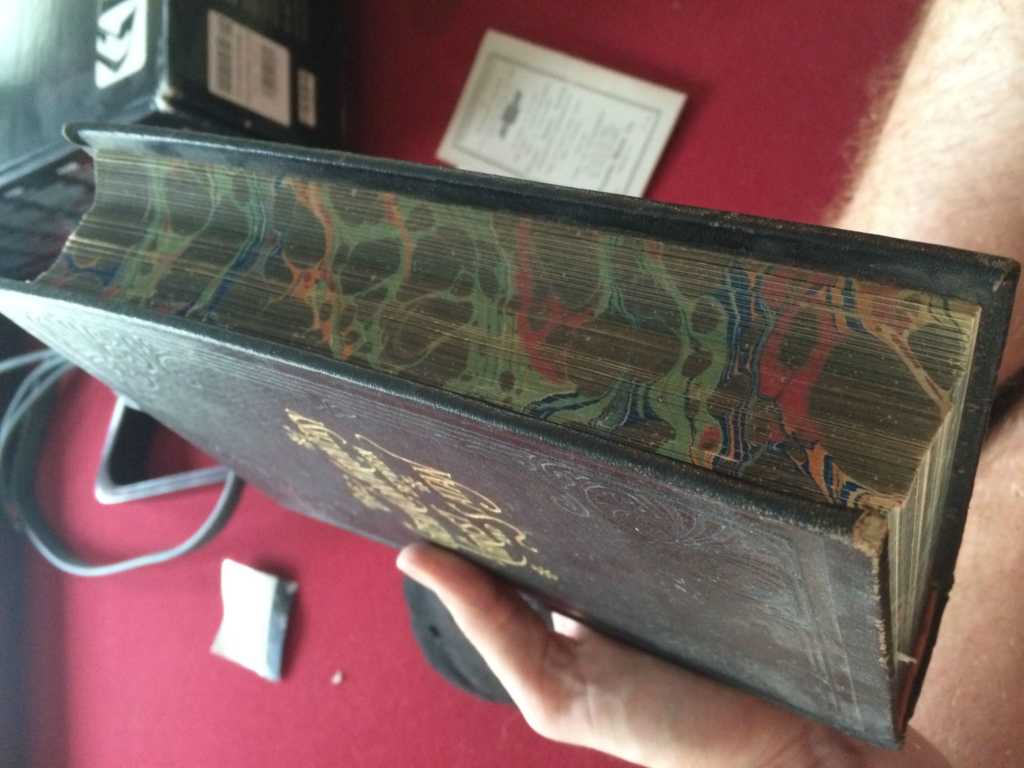 Click the NEXT PAGE button to see more!