If you want to see Lurch do the Twist or Batman doing the Swim then stay tuned!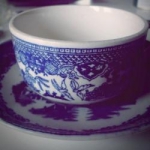 Rose Heichelbech
There was something about TV shows in the '60s. They were more fun and more wholesome but they also had really great dance scenes, too. From I Dream of Jeanie to The Beverly Hillbillies to The Dick Van Dyke Show, these fun shows were favorites at my house. This nifty dance mashup features some of the best TV show characters from the '60s dancing to "Keep on Dancing" by the Gentrys. This 1965 hit song stayed on the Billboard Hot 100 for 13 weeks and for very good reason. Watch as our favorites really boogie down to this classic tune. Heck, even Batman gets in on the action! Whether you love the Swim or the Hula, you will love this feel good dance video.
Have a look below at this smile-worthy mashup straight from the '60s. And, you can check out a '70s TV dance party right here.