Who knew he was such a talented artist?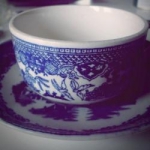 Rose Heichelbech
A truly stunning collection of art and jewelry recently went up for auction from Sotheby's and the results are pretty astounding. Frank and Barbara Sinatra were married for 22 years and in that amassed a huge trove of fine art, prints, and jewels that any collector would be envious of. The auction, which followed Barbara's death in 2017 (Frank Sinatra passed away in 1998), also included vibrant modern works by Old Blue Eyes himself!
The Sotheby's auction, which ended on December 6th, 2018, garnered quite a lot of interest from collectors. Many of the pieces far exceeded pre-auction estimates, including the original painting below by Frank Sinatra. This extremely modern piece was expected to go for $2,000-$18,000, but sold in the end for a whopping $93,750! We never knew he was so talented in this particular arena.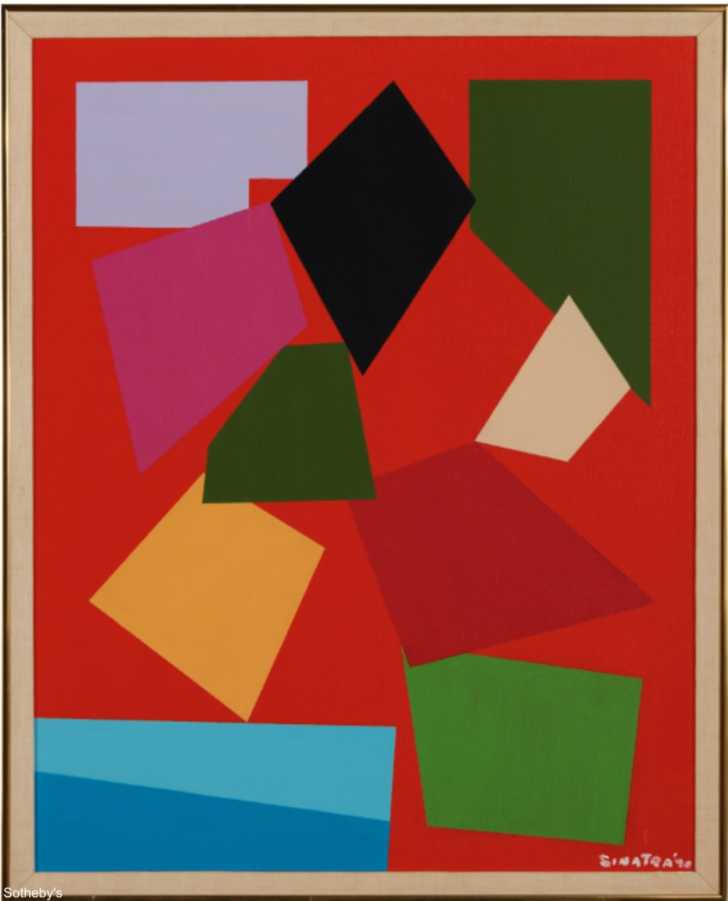 The auction also included an original Norman Rockwell portrait of Frank Sinatra which sold for $687,000, hundreds of thousands over the initial estimate.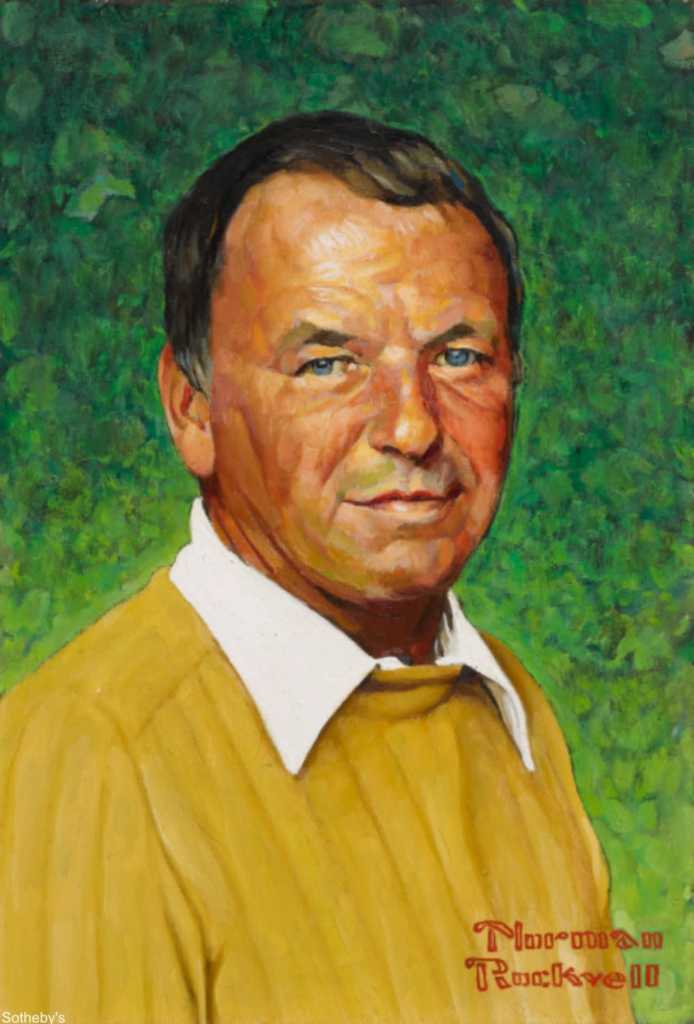 Likewise this original tile by Pablo Picasso sold for more than expected despite its small size. The estimate was $6,000-$8,000 and it sold for $12,500.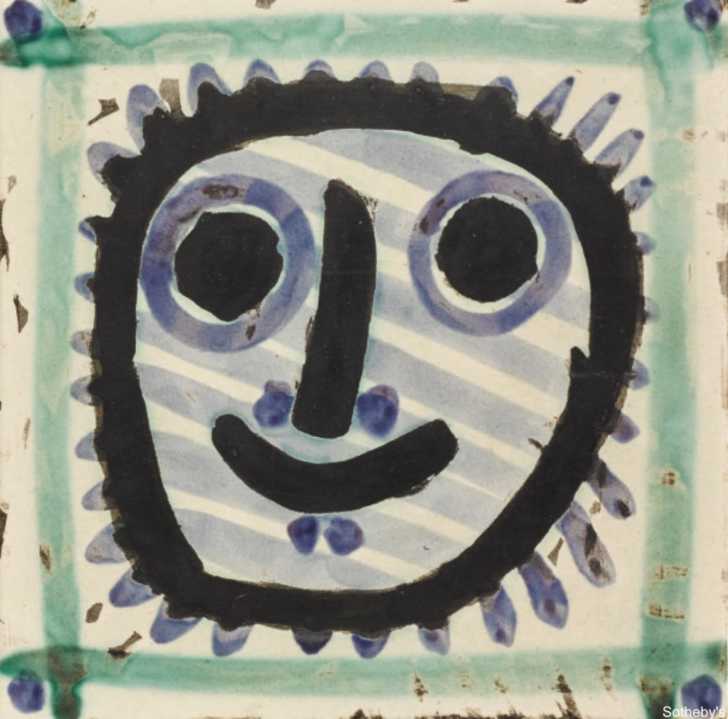 One of the bigger surprises of the auction was Sinatra's custom "USA Drinking Team" baseball jacket, which has "COACH" across the back, giving a hilarious insight into his sense of humor. The estimate was a paltry $300-$500 but the jacket sold for an eye-popping $35,000!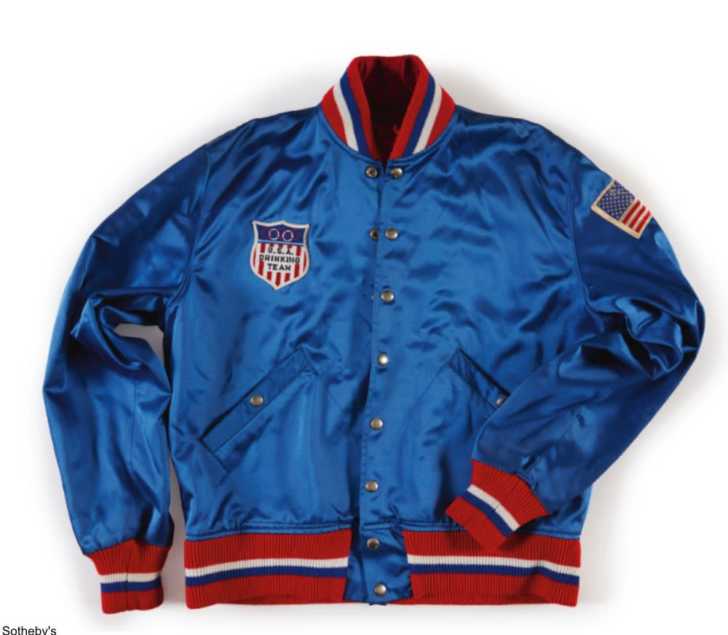 One of Mrs. Sinatra's necklaces – a gold, emerald, and diamond choker from Cartier – also sold over speculated price to finish at $30,000. Some of her finest pieces were sold at a separate Sotheby's auctiondays before. That auction also included gems from Happy Rockefeller and others.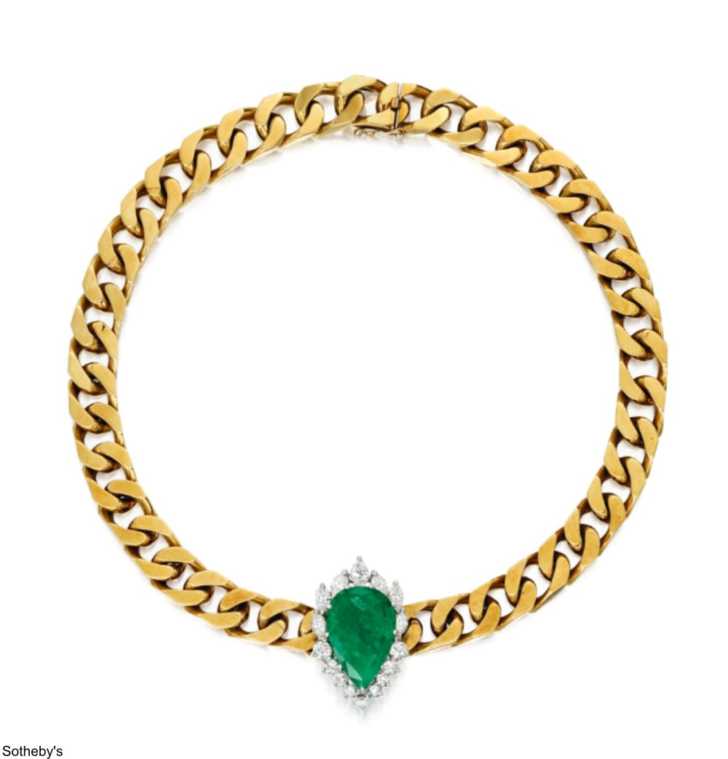 The Dodie Thayer lettuce dishes, however, sold under estimate at $37,500. To be fair, this is a very acquired taste in dish ware!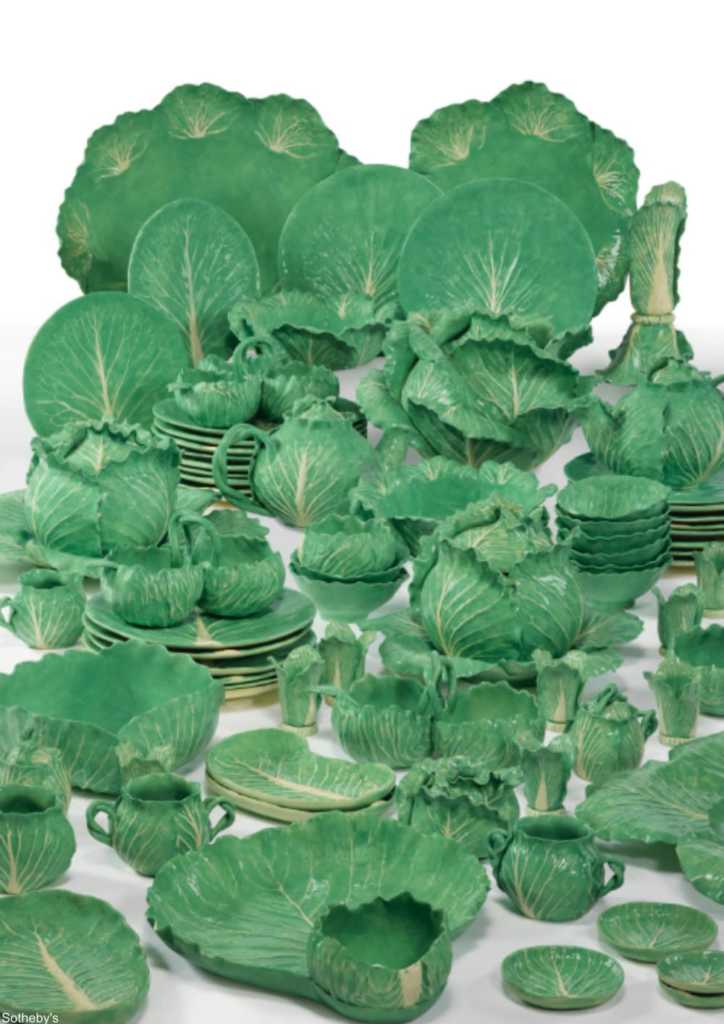 All in all the offerings sold for $3,081,250. Have a look at all the auction items in the collection (and what they sold for) right here.