See the clothes that set trends way back when!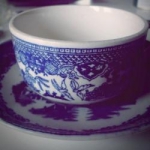 Rose Heichelbech
So many wonderful fashion trends have come and gone over the years. It's lovely to imagine what people on the street were wearing when you we just a baby. Clothing fashions certainly have changed drastically over the years, and the looks below prove that! Here are the popular fashion trends the year you were born, from 1940 to 1980.
1940 – Menswear for Ladies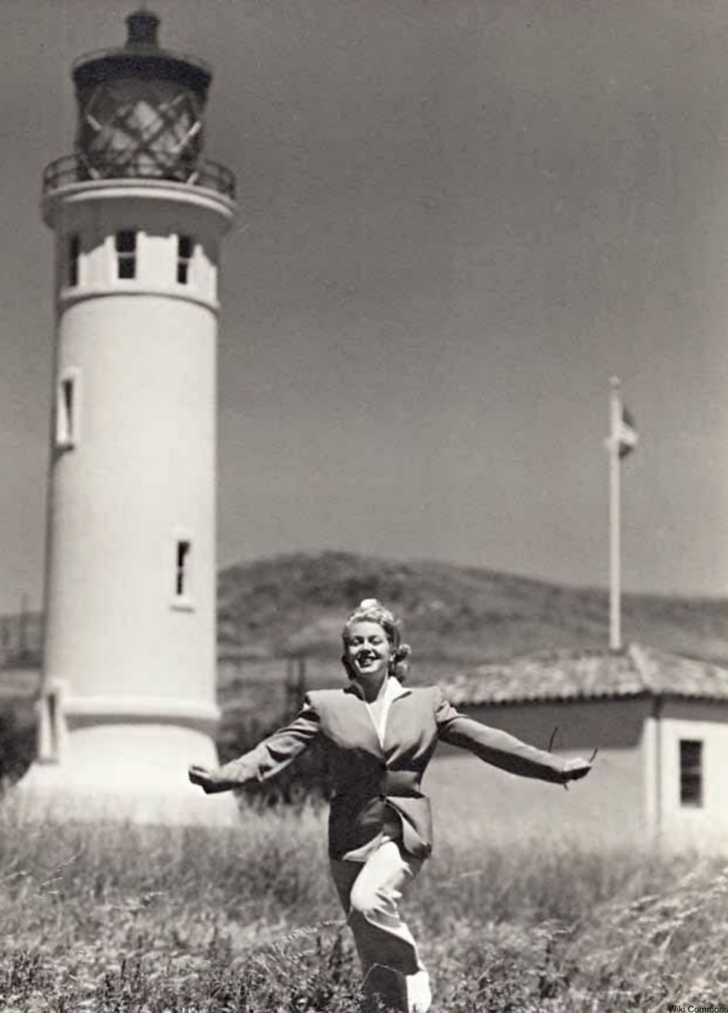 In attempt to reuse men's suits, women were wearing a lot of menswear styles. The fact that women would be heading to work meant that suits and pants were often necessary in the years that followed.
1941 – Single-breasted Suits for Men
With the war on, using less fabric became paramount and men's jackets went from double to single placket.
1942 – A-line Skirts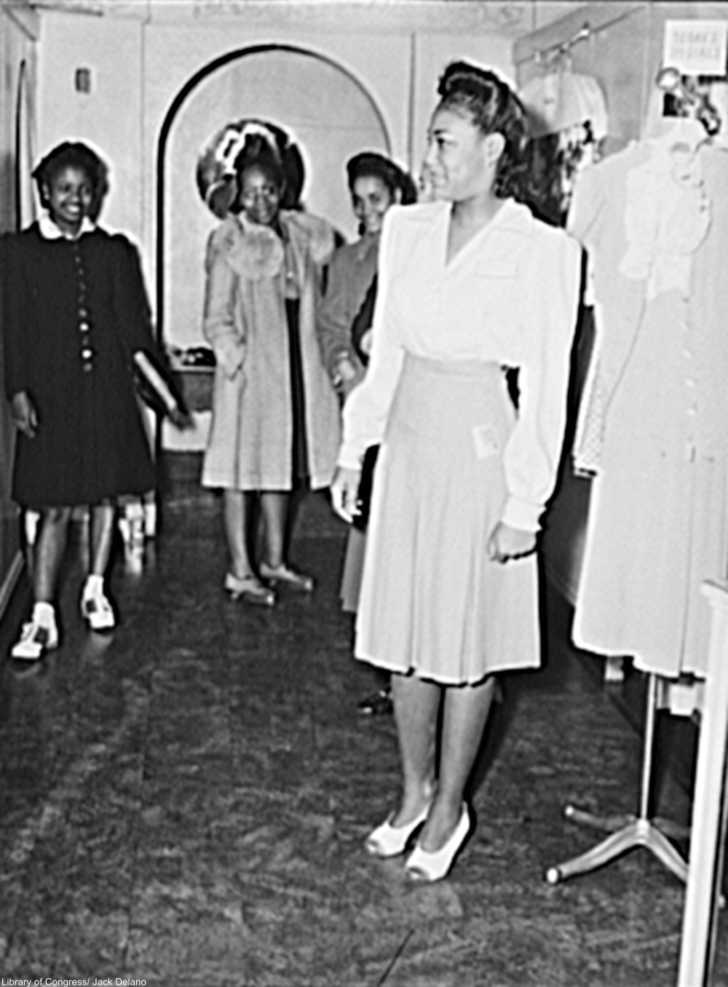 1943 – Hand-knit Sweaters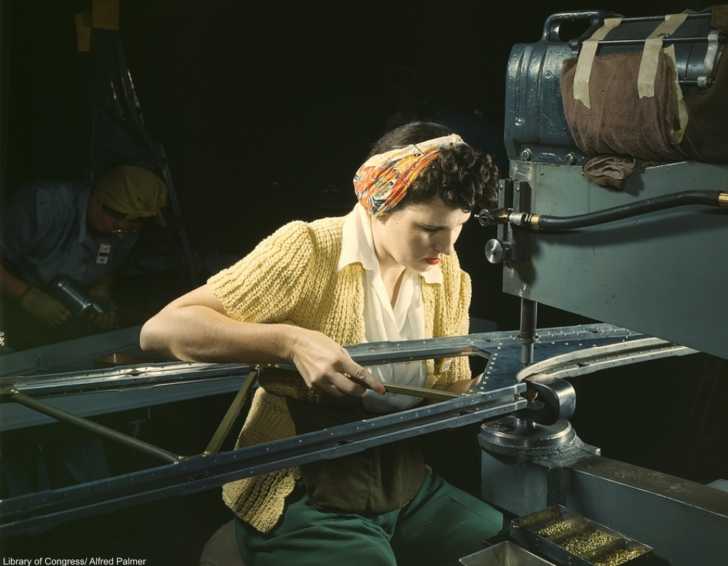 1944 – 49er Jackets
Pendleton made them famous, but all styles and colors of 49er jackets could be found on men, women, and children.
1945 – Wide Leg Pants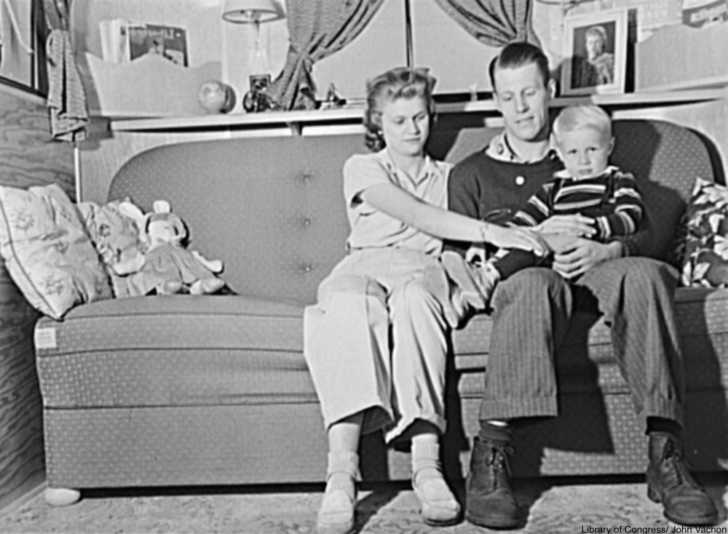 1946 – Shoulder Pads
For both men and women, broad shoulders were very en vogue, giving a more flattering silhouette.
1947 – Off the Shoulder Blouses
The peasant blouse, replete with ruffles, sometimes bared the midriff. Commonly paired with tiered skirt or denim, this feminine look was a boon with younger ladies.
1948 – Dramatic Lines
Unusual lines in satin and lace, inspired by the abundance of fabrics and the glamor of Hollywood, were becoming more common. Asymmetrical straps and exaggerated peplum skirts were two enviable looks at the time.
1949 – Full Skirts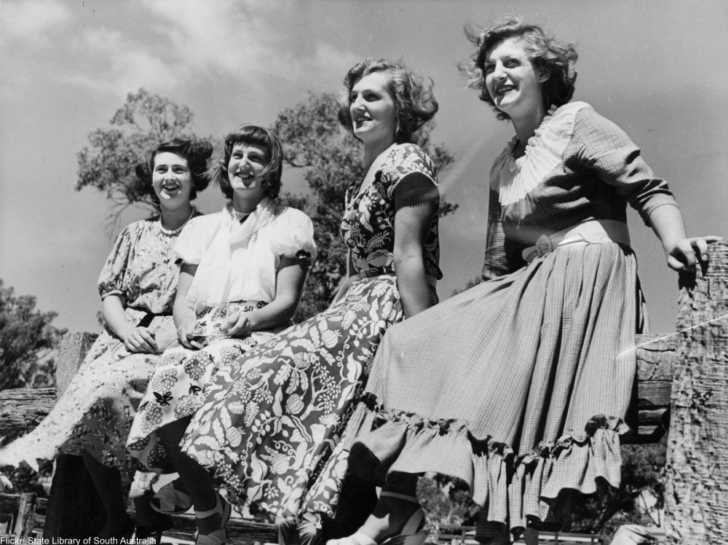 1950 – New Look Dresses
The nipped waist and full skirt with crinoline underneath was a huge hit for more than a decade. And nothing looks more feminine!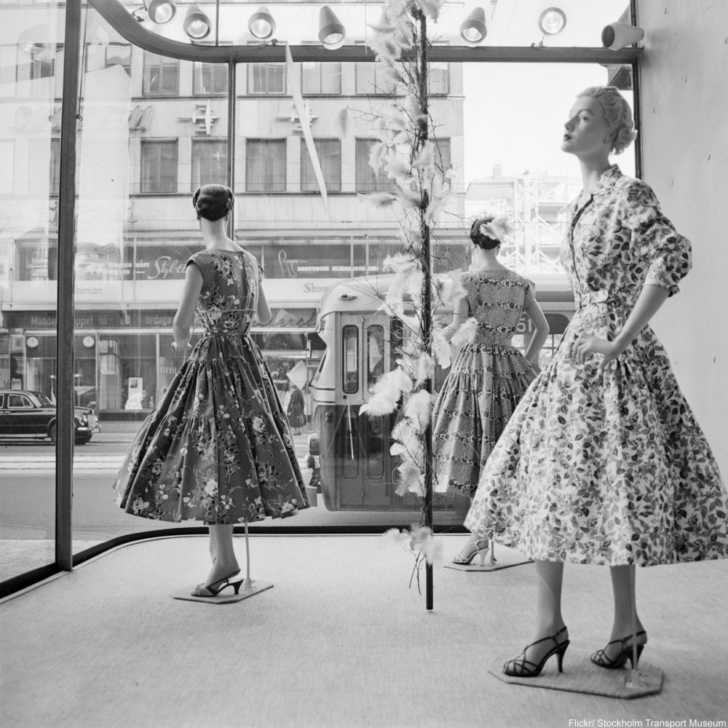 1951 – Bobby Socks with Saddle Shoes
Comfy, practical, and unique to the era, bobby socks and saddle shoes together were everywhere!
1952 – Poodle or Circle Skirts
Even without the felt designs, the full circle skirts of the '50s mimicked the New Look styles.
1953 – Swim Caps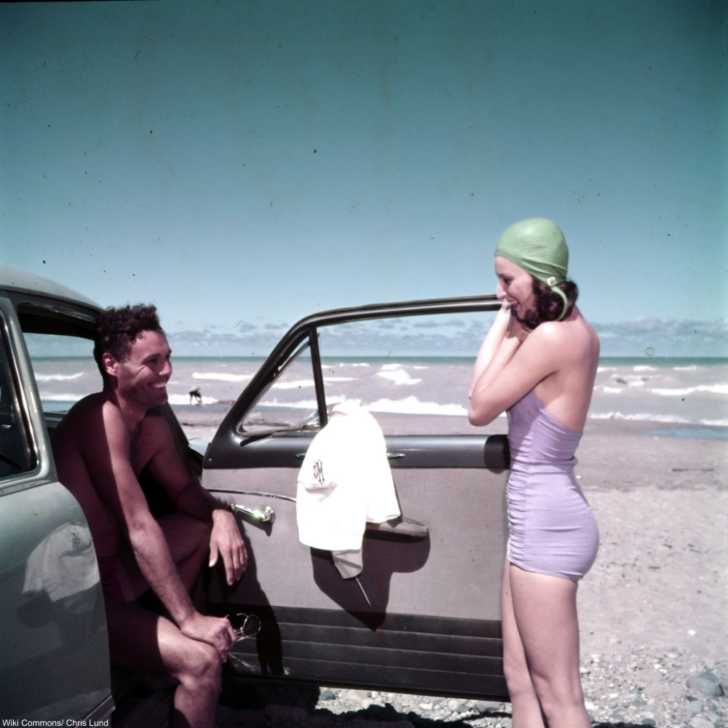 1954 – Bolero Jackets
These cropped jackets became wildly popular atop formal dresses and suits.
1955 – Cardigans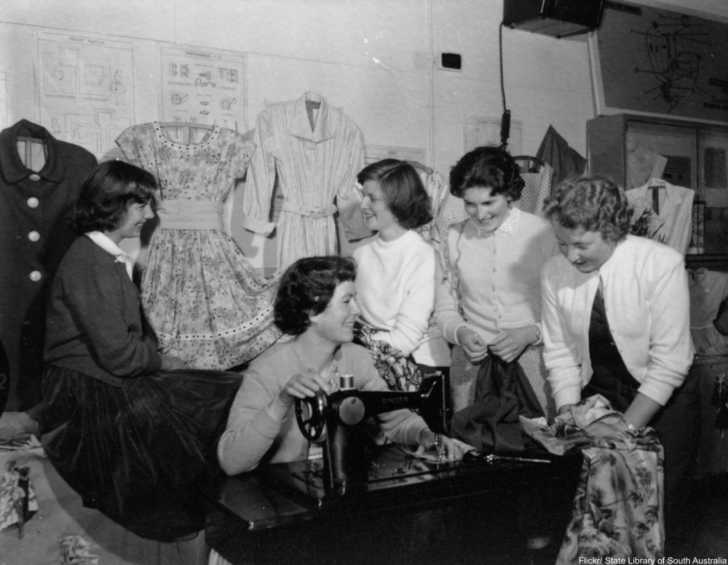 1956 – Checked Suits
Men had their choice of checked suits, in many different colors and patterns.
1957 – Cat Eye Sunglasses
Those feline were a staple of the most fashionable ladies of the '50s!
1958 – Ornate Ladies Hats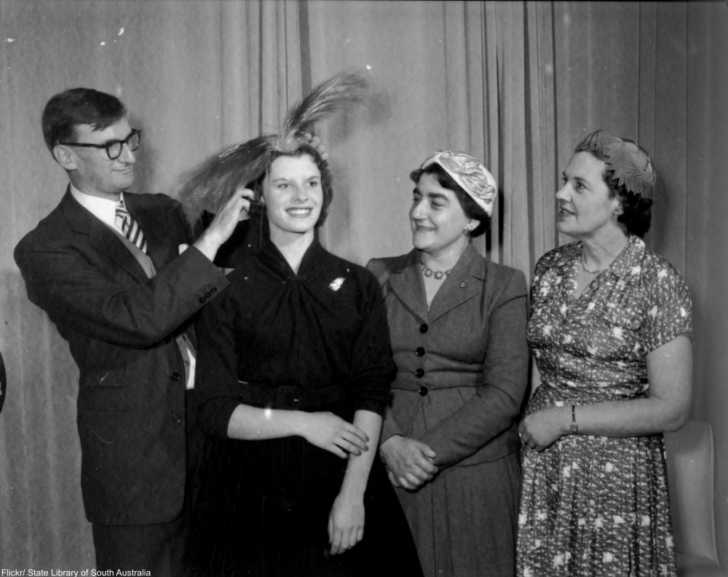 1959 – Spaghetti Strap Dresses
From Marilyn Monroe to main street, women everywhere were clamoring for this flirty yet sophisticated style.
1960 – Pillbox Hats
A symbol of the refinement of the first half of the '60s, Jackie Kennedy (among many others) would make the pillbox hat an iconic American accessory.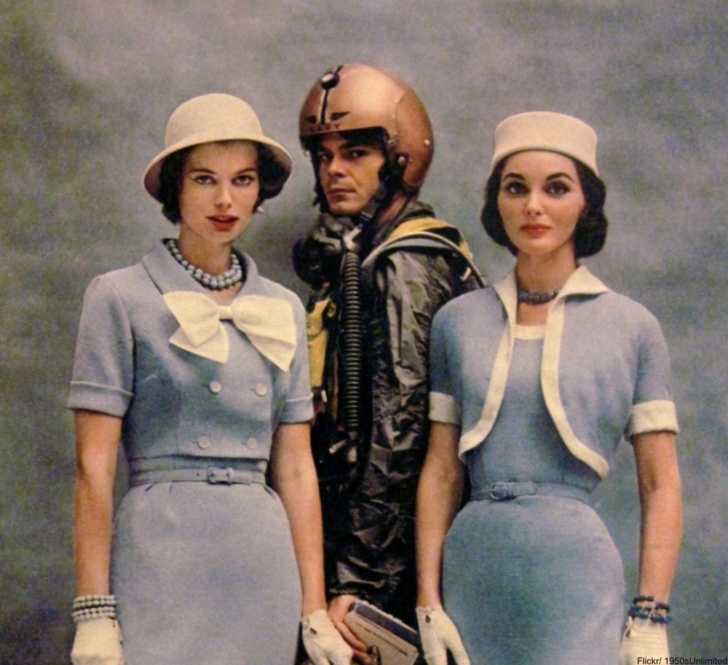 1961 – Pointy Shoes
For men and women the pointy tipped shoes of the early '60s gave a distinguished (if uncomfortable) appearance.
1962 – The Little Black Dress
1963 – Swing Coats
Also called trapeze coats, the oversized cut made them a distinctive look of the '60s.
1964 – Capri Pants
Who doesn't love a good capri pant? As women were wearing dresses less often, capri pants became a part of our fashion lexicon.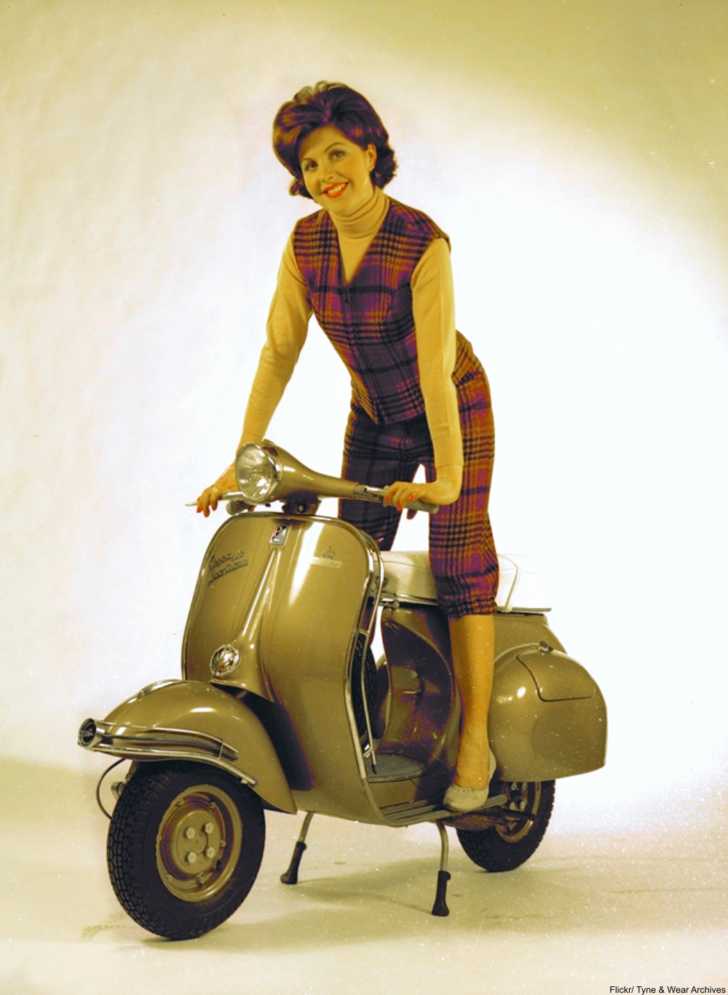 1965 – Bold Prints
In the mid-sixties bright and large patterns of every kind became the norm.
1966 Tams and Berets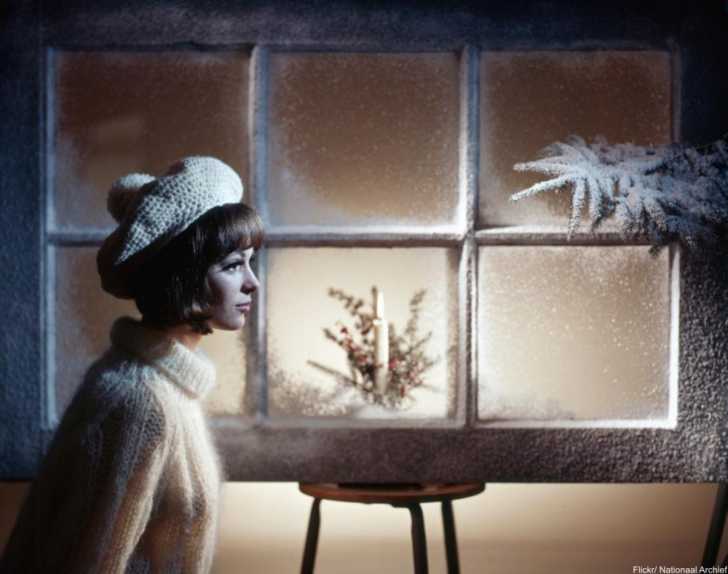 1967 – Mini Skirts
The along with all the new styles came the mini skirt. Scandalous to some, who could have predicted that they would remain popular?
1968 – Polo Shirts with Suit Jackets
Casual meets dressy, this combo was the evening attire for so many men in the late '60s.
1969 – Velvet & Corduroy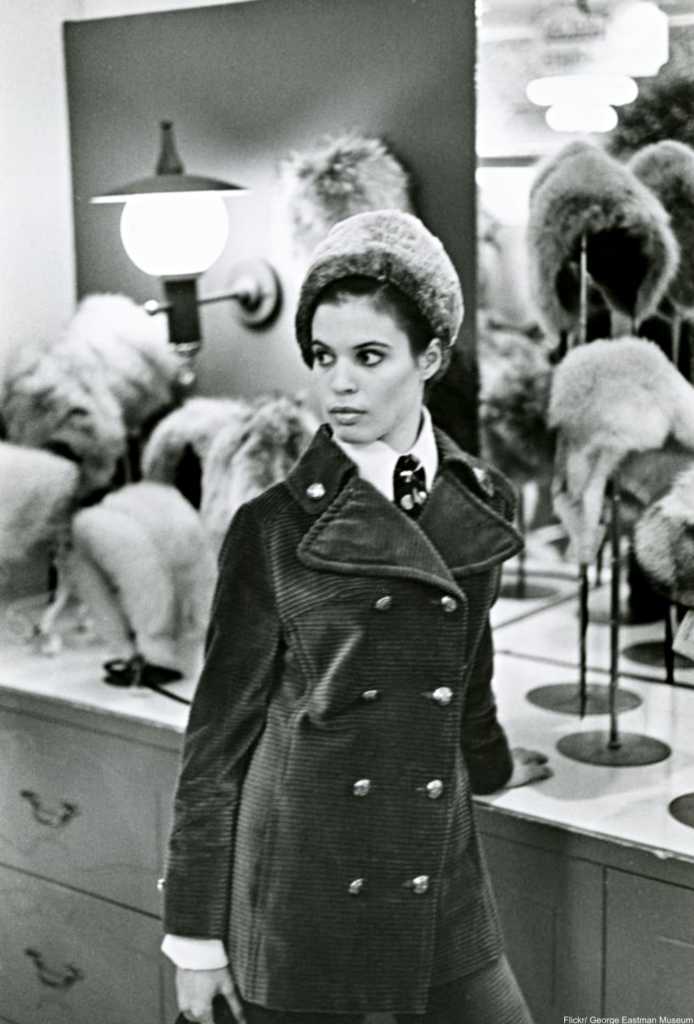 1970 – Short Shorts
Even the less adventurous among us were influenced by these short shorts as hemlines on this summertime favorite rose.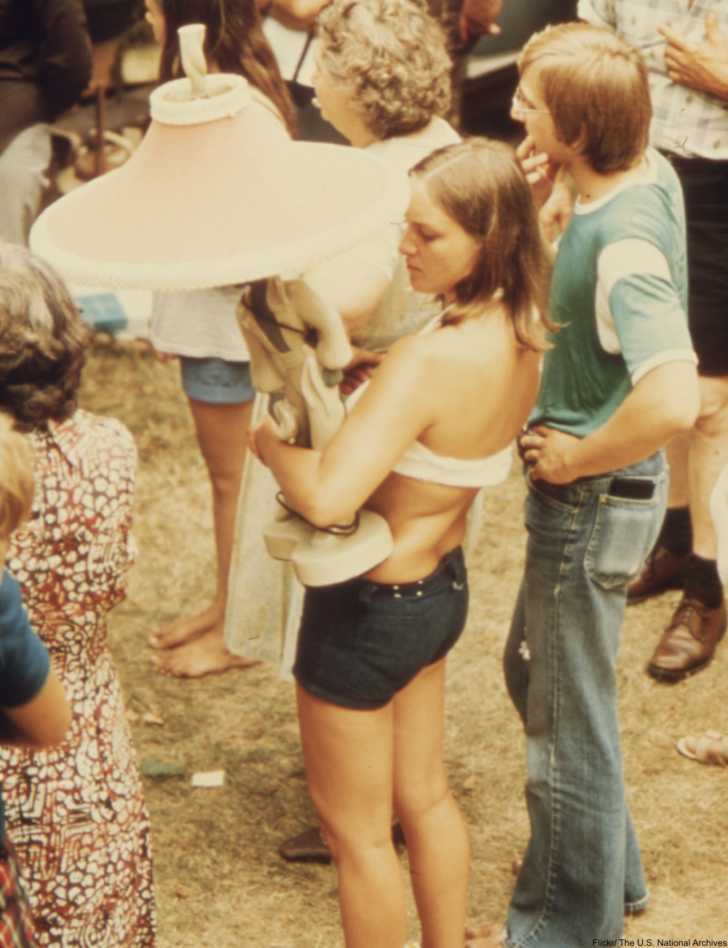 1971 – Turbans
A throwback to the '30s, turbans added a chic element to many of the disco looks.
1972 Hip Hugger Bell Bottoms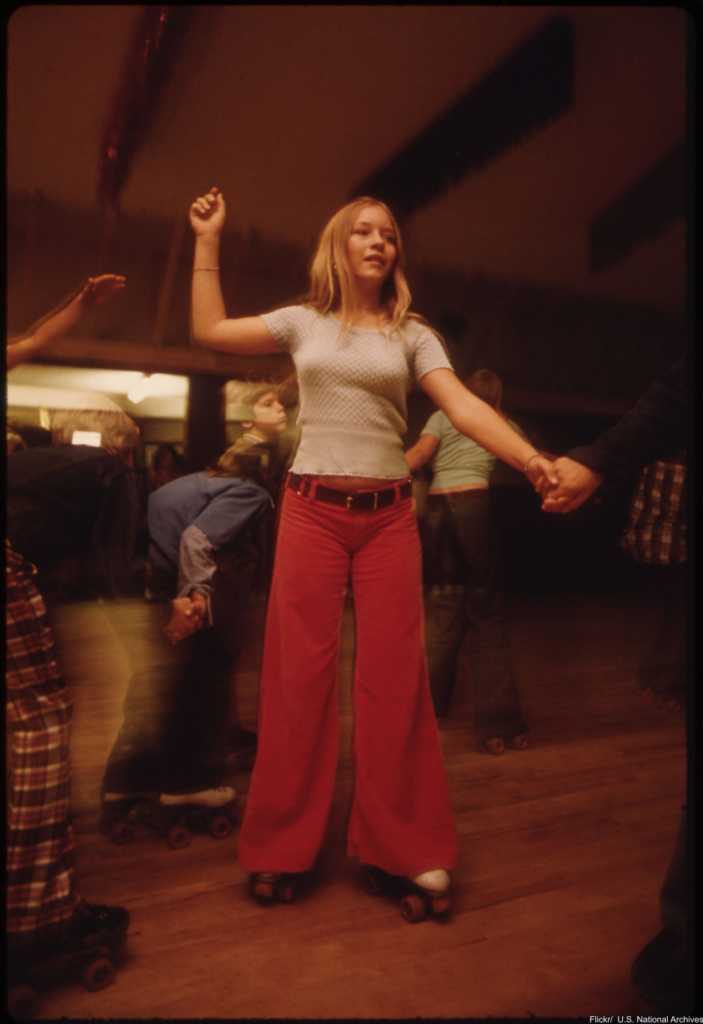 1973 – Platform Shoes
Who didn't have a pair of these back in the day? Surprisingly, we got used to walking in them, too.
1973 – Leisure Suits
The best of both worlds, right? Comfort and style all rolled into one color-coordinated package.
1974 – Muumuus and Maxi Dresses
The flowing dresses with bright patterns became trendy in no small part because of their comfort.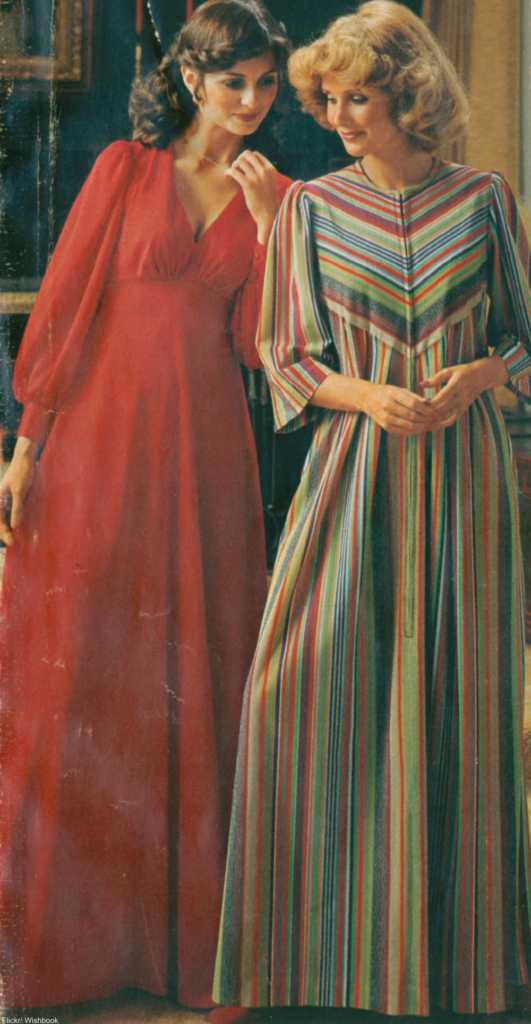 1975 – Overalls
In various colors and fabrics and for the whole family, they certainly made a statement!
1976 – Jeans
While jeans had been a part of fashion for decades, it was in the mid '70s that they became ubiquitous.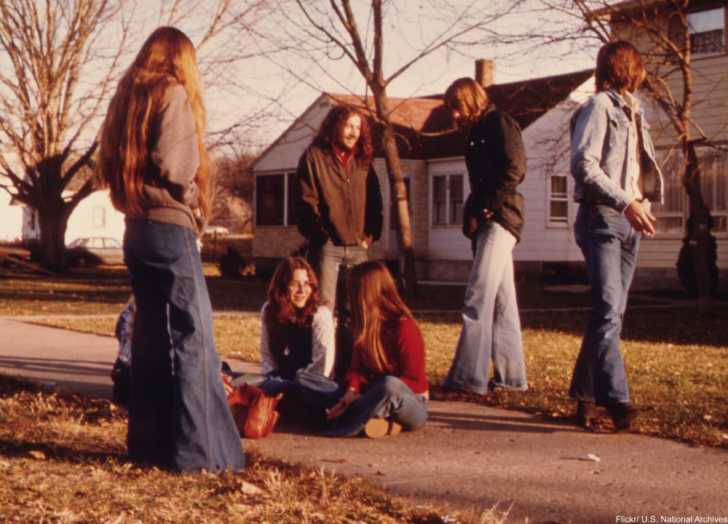 1977 – Prairie Dress
Inspired as we all were by the TV show Little House on the Prairie, these long calico dresses were often high-necked and had some element of lace on them.
1978 – Wrap Dresses
Whether the slinky kind or the more conservative style, wrap dresses got a revitalization in the '70s.
1979 – Large Plaid Patterns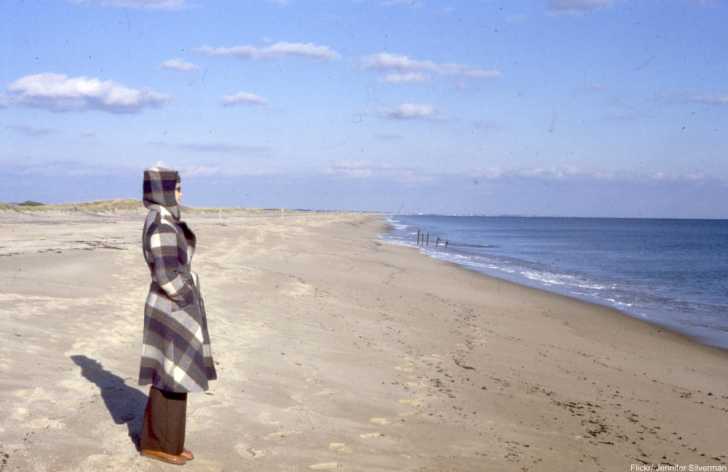 1980 – Metallic Lamé
The favorite of the disco era would continue to shine in the '80s.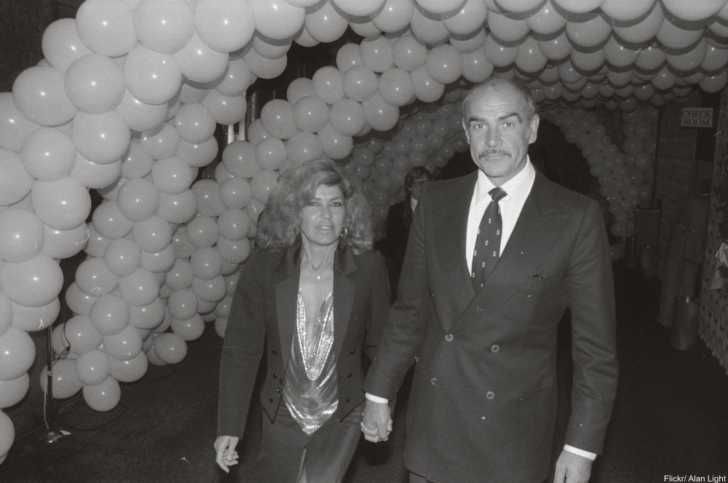 That's it for these fashions from the year you were born. It's amazing how much clothing has changed since the '40s!
Click here to see fashions that are making a comeback!