It's just like out of a storybook.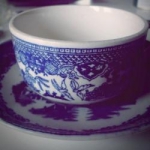 Rose Heichelbech
A lot of people grow up wanting to live in fairytale cottages. Ever since seeing them in children's books many people develop a fixation on quaint houses that look like they could be hiding Rose Red or Goldilocks. The craftsman fairytale houses of the early 20th century showed just how popular this look was, with suburbs across North America filled with them. But, in one California town the trend took on a very different look and feel. It started with one house, and pretty soon the whole town began to look like a fairytale village.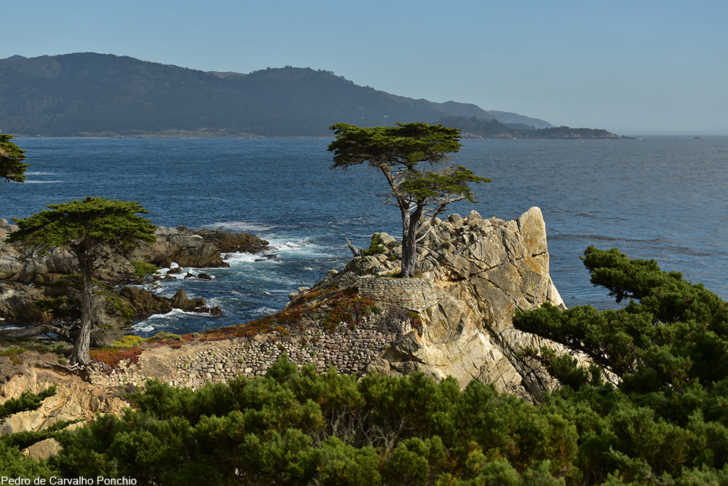 Founded in 1902 on the Monterey Peninsula, Carmel-by-the-Sea has always had a small population. And, this charming location has been a haven for artists for some time. In the 1920s writers like Jack London and Sinclair Lewis were staying there, in addition to many others. The beautiful landscape and the creative atmosphere drew in a wide variety of people, including dollmaker, Mayotta Browne.
When the atmosphere also drew in Hugh Comstock in 1924, it was love at first sight. Browne and Comstock married quickly and soon the new bride was asking her husband to build them a bigger house in fairytale style so that she could better display her Otsy-Totsies dolls to potential customers.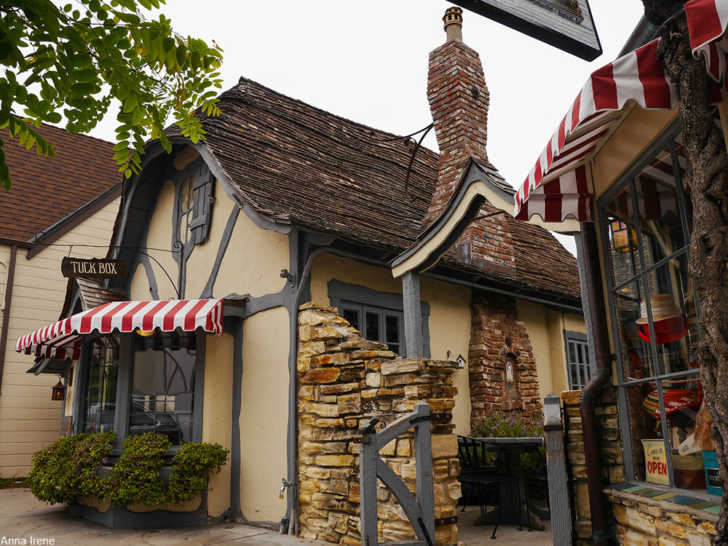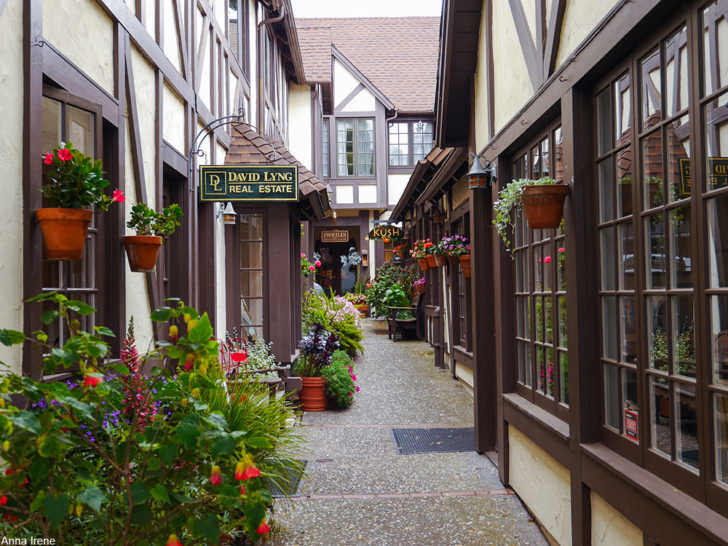 Comstock was not an architect, but took on the task anyways. He built her a stucco cottage with curly window frames, a gable roof and separate dormer, and a wabi-sabi chimney made of stones. His slightly imperfect way of building gave the house a whimsical, magical, aged look. They named it Hansel.
When people saw how beautiful the little cottage was they asked Comstock if he could build cottages for them as well. Soon many of the shops and streets in Carmel-by-the-Sea were made over in this fairytale style.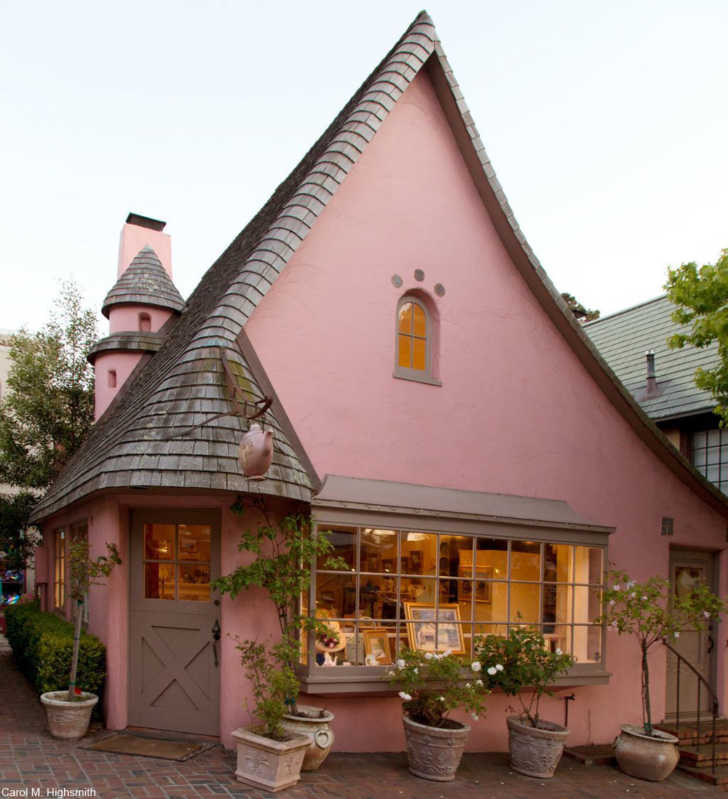 The initial asking price for the construction of one of these buildings was $100. By 1954 the company he founded was charging $110,923 for some of these houses (the average price of a home in 1954 was less than $20,000). Today, one of these incredibly detailed homes can cost upwards of $4M, in part because the area has become such a desired place to live. But, the historic nature of Comstock's buildings also makes them valuable. And, unlike Craftsman fairytale houses, no two were alike.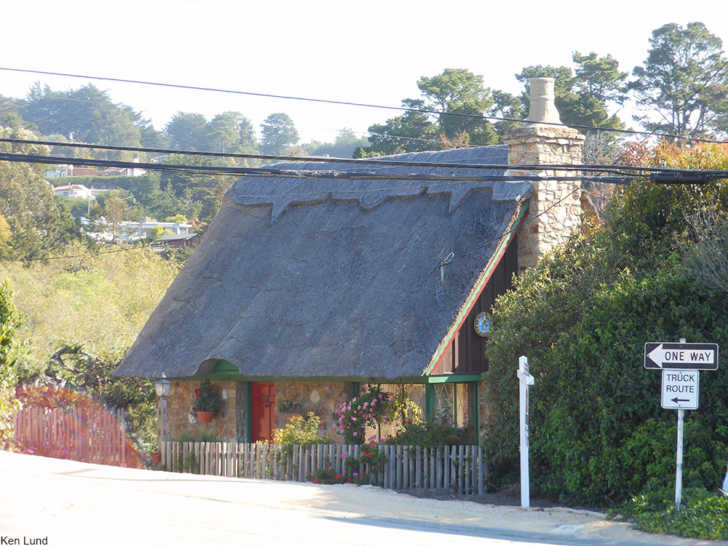 In a matter of only 5 years, Comstock managed to build many of these buildings, hugely changing how the town looked. Many of these original Comstock houses are still standing today, having been maintained well as a matter of pride.