The board game version of "Fear and Loathing in Las Vegas" is very much in the spirit of Hunter S. Thompson's original novel.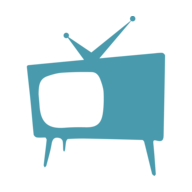 Anastasia Arellano
There was a time not that long ago, when there was a board game based off different television shows and films. Most were not that great, but they were popular and people bought them. There weren't many the could recreate the spirit of the original entertainment that we loved so much, so it ended up just leaving us with a void and a disappointment for investing in our pop culture memories.
However, there is a new board game that looks pretty fun and it is created by designer, programmer, and artist J.R. Baldwin. The board game version of "Fear and Loathing in Las Vegas" is very much in the spirit of both Hunter S. Thompson's original novel, as well as the Terry Gilliam's film adaption which starred Johnny Depp. It looks fun to play, however, you probably won't survive the game unless you're Hunter S. Thompson himself. Alana Joy interviewed the game's inventor, Baldwin, on the web channel "Life on Blast."
The game comes in a briefcase that resembles Thompson's mobile pharmacy, and it uses a board, game pieces, plus cards. The board itself is supposed to look like a psychedelic trip, all the spaces plus whole board, are modeled after peyote buttons, which were also part of Thompson's Gonzo logo. The starting spaces quotes the famous first lines of the book – which for anyone who hasn't read it, are "We were somewhere around Barstow on the edge of the desert when the drugs began to take hold" while the goal space quotes "All energy flows according to the whims of the great magnet."
But it's the other contents of the case that make the game so fun to play – and you guess it: drugs and alcohol. Three different card groups dictate which actions you make during the game. Yellow cards mean that the player has to measure out some drugs, whether they're stimulants, inhalants, or hallucinogens or a shot of booze or absinthe. Blue cards mean the player then must go on an adventure or take part in an activity. And red cards are challenges that must be completed while under the influence.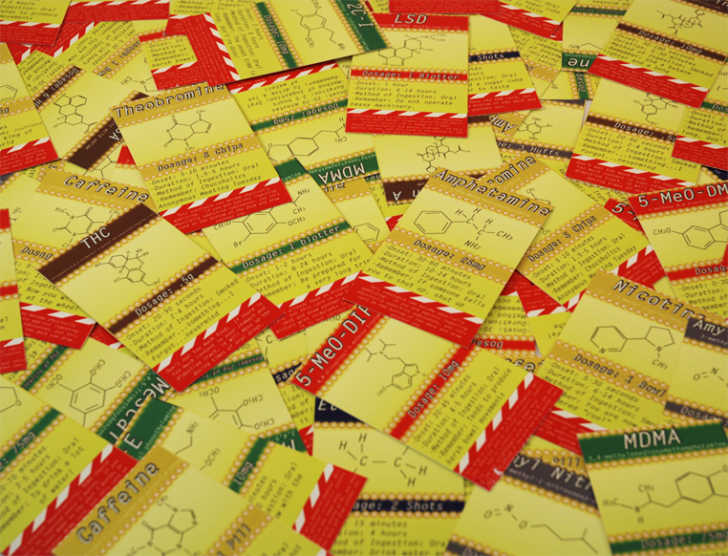 Alright, so the game isn't supposed to be taken literally, so no, don't do the drugs. The game is actually a one-of-a-kind art collectible that you can buy for the low, low price of $3,500. The drugs aren't included, so if you want to play with them, you'll have to supply your own.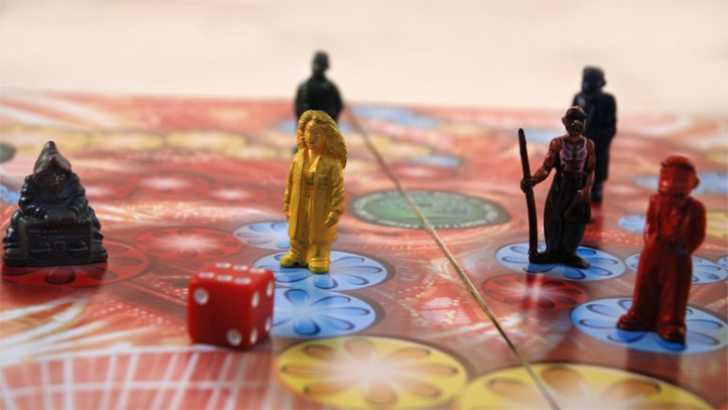 Creator Baldwin says, "You could, theoretically, survive the entire game, on all these different substances. So why not?"
If you're interested in the game you can check out Baldwin's website to check out more visuals of the game.