It was thought that the album was lost, as it was not on public display, but that changed in 2006.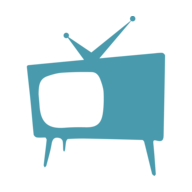 Timothy Roberts
Parents will often keep books of doodles and drawings from their children for many years. It seems as if European royalty is no different, as they had kept an album for over 400 years with illustrations and inscriptions from European kings, princes, and emperors. A German library has now purchased the album for €2.8m ($3.3 million).
Originally, the album belonged to Philipp Hainhofer (1578-1647). He was an art dealer and diplomat from Augsburg, Germany. Since he traveled between Europe's courts, he would ask for those he met to contribute to the "friendship book." Approximately 100 drawings are inside of the book from artists and dignitaries and it includes signatures.
The book was purchased during a private sale arranged by Sotheby. It was purchased by The Herzog August Bibliothek in Wolfenbüttel. Since Hainhofer helped to set up the library originally, it is interesting that they decided to purchase the book some 373 years after he died.
https://www.instagram.com/p/CEgxDPWj56k/
Some of the contributors to the album include Holy Roman Emperor Rudolf II, Cosimo de' Medici, the king of Denmark, and German princes and princesses. Hainhofer would often use the book to get access to the primary decision-makers throughout Europe.
It was thought that the album was lost, as it was not on public display, but that changed in 2006. Approximately 25,000 friendship books have been documented around the world and, like this album, they provide a glimpse into the past.
According to The Art Newspaper, the director of the Herzog August Bibliothek, Peter Bürschel, said they offer "unparalleled insights into the early modern political trading culture and art trade."
The Cultural Foundation of the Federal States, the German Culture Ministry, the Volkswagen Foundation, the Ernst von Siemens Art Foundation, the Lower Saxony Foundation, and the Rudolf August Oetker Foundation pulled together to finance the purchase.
In addition, the state of Lower Saxony and the Volkswagen Foundation will be financing a three-year research project on the book.
According to The Art Newspaper, culture minister for Lower Saxony, Björn Thümler, claims the purchase "ensures that this extraordinary national cultural treasure will be accessible to the public for the long term."