It was such a pure song.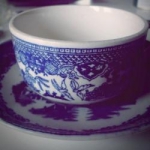 Rose Heichelbech
In 1963 a French performer outshone even Elvis himself on the pop charts with a song that wasn't even in English. Jeannine Deckers was known around the world as The Singing Nun, for she was part of the Dominican Order in addition to being a musician. In a rare turn of events her song about the founder of her order became a global hit. "Dominique" beat out many other acts of the day to make it to the #1 spot on the Billboard charts in late 1963, just before the British Invasion changed everything about music. The upbeat melody and the short verses made this song an irresistible tune to hum- even if you didn't speak any French at all.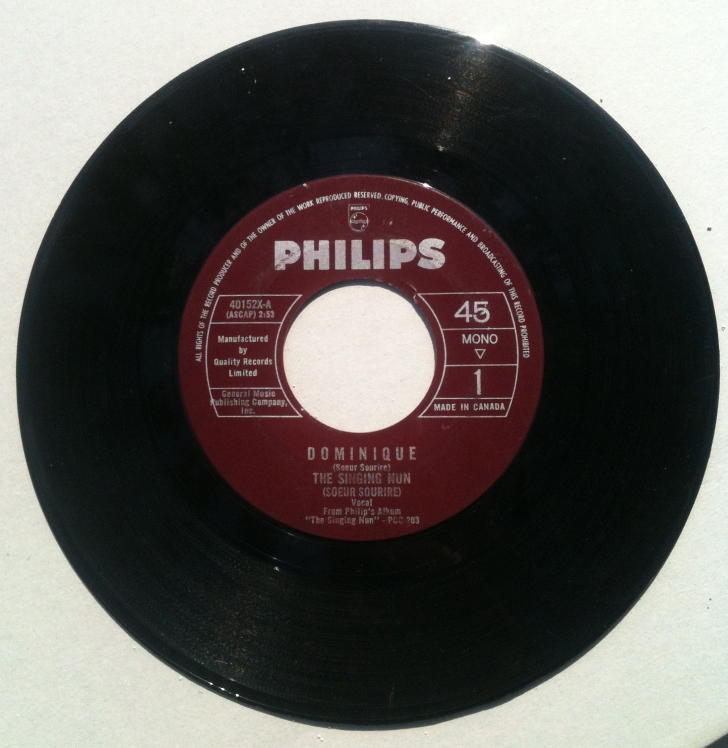 The song was so popular that it was the theme of the film, The Singing Nun (1966) which starred Debbie Reynolds and featured alternative, English-language lyrics to the famed song. Around the time of the song's original release it was covered by many artists, including The Lennon Sisters who sang "Dominique" on The Lawrence Welk Show in 1964.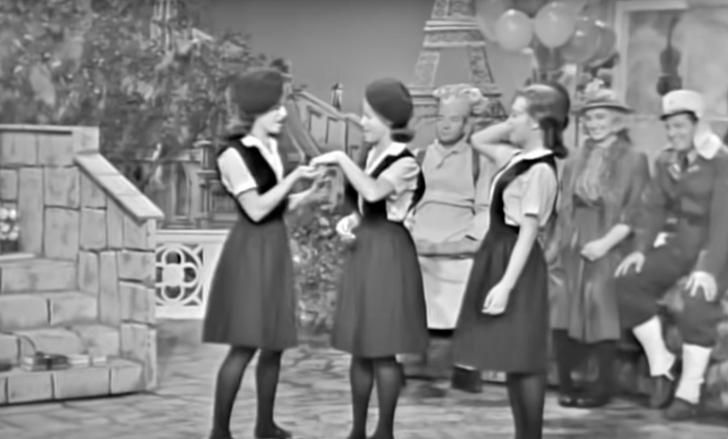 Normally The Lennon Sisters consisted of 4 sisters, but for this performance only 3 (Peggy, Kathy, Janet) appeared on the episode. The theme of this episode was all things French and the set-up featured the sisters in school uniforms playing hopscotch to this innocent song with a mock-up of the Eiffel Tower in the background. Indeed, school children all across France sang this song for years to come as a fun addition to their studies.
See The Lennon Sisters perform this international hit in the video below.