This chart-topper always makes me smile.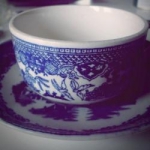 Rose Heichelbech
Formerly of Dion and the Belmonts, Dion made a big splash with this 1961 hit. After going solo in 1960, Dion recorded many chart-toppers, including "The Wanderer." Known for his captivating voice and pompadour hair, Dion was a teen idol in the '60s, stealing the hearts of teenaged girls across the nation. Even though "The Wanderer" tells of a man who can never settle down but refuses to stop dating, his true love Rosie (tattooed across his chest) is the one he "loves the best."
Written by Ernie Maresca, who also wrote so many wonderful '60s songs for Dion like "Runaround Sue" and "No One Knows." Such a fun song to dance to, it's sad to think about what the '60s would sounded like without this songwriting genius! Have a listen to this wonderful hit again. And, be sure to check out another truly classic song right here.