Dean Martin nails it in this wonderful performance of a 1960s hit!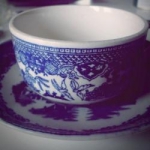 Rose Heichelbech
Dean Martin's voice here is smooth as silk singing one of one of our favorite songs of all time! This 1965 sing-along classic was written and originally performed by Roger Miller. An old-fashioned hobo song, "King of the Road" has since been sung by many famous performers, but Dino here takes the cake. His mellow and chipper delivery of this always-delightful song during the benefit concert, The Frank Sinatra Spectacular, happened only months before Martin would get his own TV show. The Rat Pack was together for this event, but Martin shines solo for this song even while being teased mercilessly towards the end of the performance! Dean Martin always was a class act and this performance only hits that fact right home. Have another look at one of the best performances of this song ever filmed.
Check out some of these Rat Pack facts you may not have known!