In April 2013, a North Carolina woman bought a video game at her local Goodwill store for $8.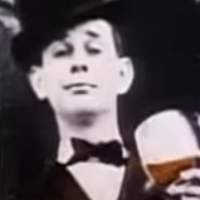 Chris Foster
In April 2013, a North Carolina woman bought a video game at her local Goodwill store for $8. When she took the video game to Save Point Video Games in Charlotte, North Carolina, the owner flipped out at the woman's haul. The owner, Wilder Hamm, took a picture of her find simply because he wanted to prove that, in his store for just a few fleeting moments, he had the holy grail of video games.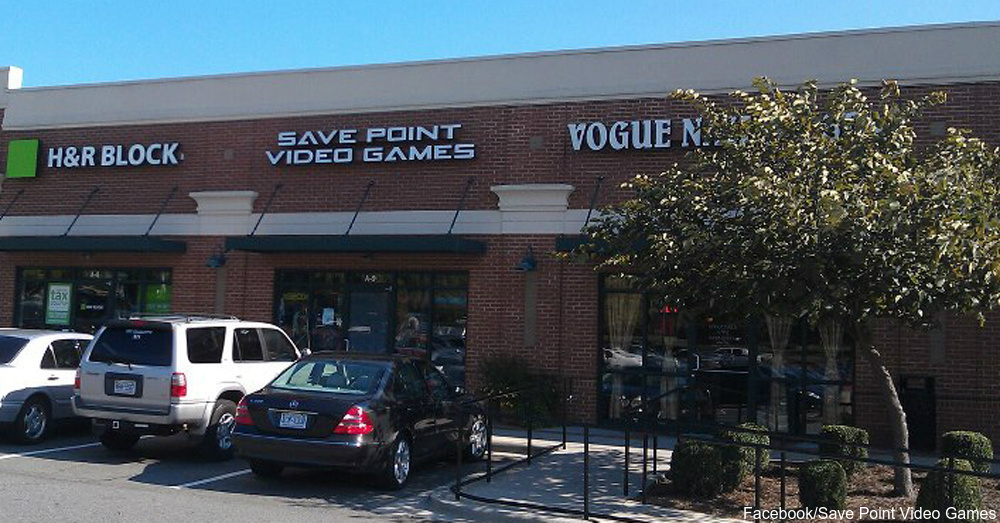 What the Woman Had
The woman had the find of a lifetime, and she knew it once she bought it. Her copy of "Stadium Events" for the Nintendo Entertainment System saw a limited release in the United States in 1987. Bandai was the original manufacturer of the game.
Soon after its release, Nintendo bought the rights to Family Fun Fitness, the series that produced "Stadium Events." Everything made by Bandai's Family Fun Fitness label should have been destroyed, by order of Nintendo. The limited release, coupled with the destroy order, means any existing copies of the original Bandai "Stadium Events" could be worth tons of money.
"Stadium Events" is unlike most video games that decline in value with age. Older games quickly lose luster once newer versions come out. However, "Stadium Events" is special for several reasons.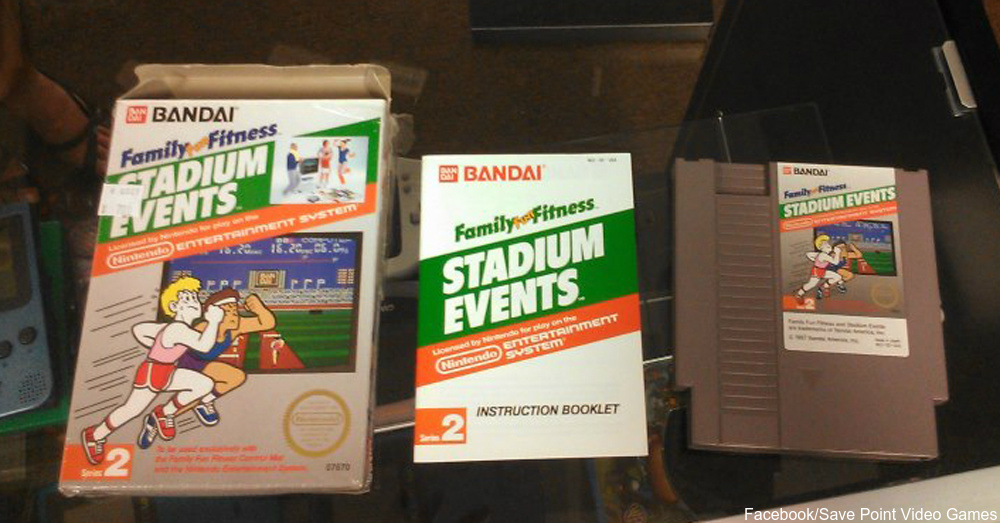 What the Game Is Like
Nintendo bought Bandai's concept that a video came can actually help people exercise. The game came with a pad that spread out on the floor and connected to the game console. People's movements moved an electronic avatar on the screen. The person competed in virtual track events such as hurdles and running races.
Nintendo loved the idea and converted Bandai's Family Fun Fitness into its own Power Pad version, including a rebranded "Stadium Events" called "World Class Track Meet." The retooled game arrived with the console and Power Pad for free as a gimmick to get people to purchase the Power Pad controller. That means Nintendo sold a ton of copies of "World Class Track Meet." Nintendo created 11 titles for the Power Pad, but none of those games are as rare or as valuable as Bandai's original "Stadium Events."
Bandai manufactured just 2,000 copies of "Stadium Events." Only 200 made it into the hands of gamers before Nintendo recalled the game. The woman in North Carolina knew what she had when she bought it at the Goodwill store because of a news story regarding one copy that sold for more than $10,000 at an auction. As she unboxed her haul for Hamm at Save Point Video Games, she brought out "Stadium Events" last as if to tease the owner. Hamm couldn't make an offer because his store was brand new, and he asked how much she planned to get for it.
What the Woman Got For "Stadium Events"
The woman told Save Point Video Games she hoped to get between $7,000 and $15,000 for the game at an auction. The box, cartridge and instructions were in great shape, even though the copy had its seal broken. A factory-sealed version could have been worth more than $41,000. The auction website Game Gavel listed one top bid for this woman's "Stadium Events" at $12,000.
The woman planned to pay off some student loans and, perhaps, put a down payment on a house with the money. Ironically, the woman graduated with an accounting degree in May 2013, less than one month after her auction. Surely she can think of a few good ways to spend more than $10,000 after an $8 investment.This story out of North Carolina is one of those rare yet special finds that gives people hope that one small purchase at a secondhand store could turn into big bucks one day. Read more about valuable Goodwill items here.