The Chips On Top Are Just The Tip Of The Iceberg…This Taco Casserole Is Loaded With Flavor!!!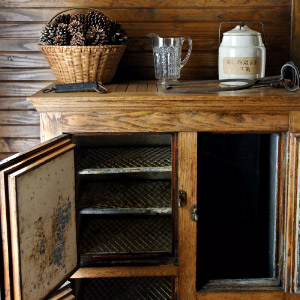 Dusty Old Thing
We'll be honest, we definitely gave ourselves a pat on the back after this killer recipe. We're die-hard Mexican fans – we'd eat it for breakfast, lunch and dinner, if we could – and we love coming up with new and improved recipes that exude our favorite flavors…this taco casserole is one of the best, if we do say so ourselves.
Filled with beef, onion, corn and chilies, we added a spicy, creamy dip-like sauce on top (which we'd eat out of a bowl, no questions asked) and topped this bad boy off with Doritos, which add the perfect amount of crunch. When we say this stuff is good, we mean it…try it and see for yourself!
Creamy Taco Casserole
Serves 6
Ingredients
1 pound ground beef
1 1/2 (8 oz.) packages cream cheese
1/2 (14 oz.) can cream of chicken soup
1/2 (4 oz.) can green chilies, drained and chopped
1 large white onion, chopped
2 cups cheddar cheese, grated
1 cup sour cream
1 cup cooked corn kernels
1/2 cup salsa
1 (1.25 oz) packet taco seasoning
2 teaspoons chili powder
Doritos or plain tortilla chips, as needed
kosher salt and freshly ground pepper, to taste
Directions
Preheat oven to 350 degrees F.
Heat a large skillet over medium-high heat and brown beef until cooked through and no longer pink.
Drain fat, reserving 1 tablespoon, and saute onions until softened and tender.
Return beef to skillet and season with taco seasoning, salt and pepper, then add green chilies and corn kernels to the skillet.
Transfer mixture to a large baking dish (9×13 or 11×15) and stir in cheese, salsa and chicken soup.
In a separate bowl, mix together cream cheese, sour cream and chili powder until smooth, then spread mixture over the beef and vegetables.
Place baking dish in oven and bake for 25-30 minutes, then remove and gently push chips into the cream cheese surface.
Transfer to serving plates and serve immediately.
Recipe adapted from Six Figures Under