This is a must-see haunted house.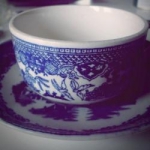 Rose Heichelbech
Look back at old Halloween cards, decorations, and masks and the aesthetic was quite different in years past. Modern films, with their haunted mansions depicted on screen, really changed the way that many people thought about the holiday. But, even though our special effects and gore have become a lot more, well, gory, there are some parts of Halloween that are still quite charming. Take for instance this replica of a 1940 automaton haunted house done in miniature.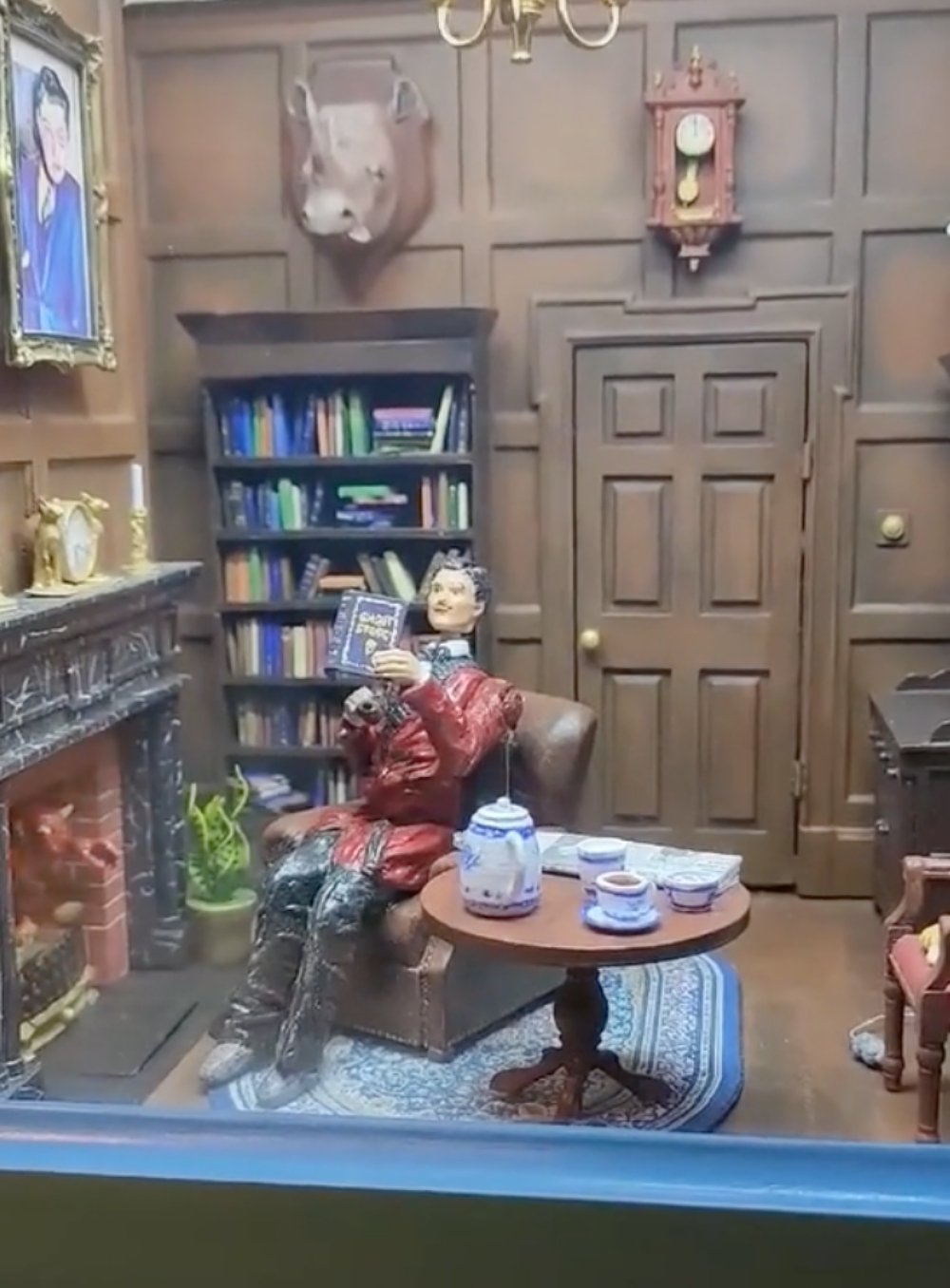 The coin-operated diorama was 3D printed and has many working parts. The inscription above the clear glass viewing area reads: "Are you brave enough to sleep a night at the haunted house."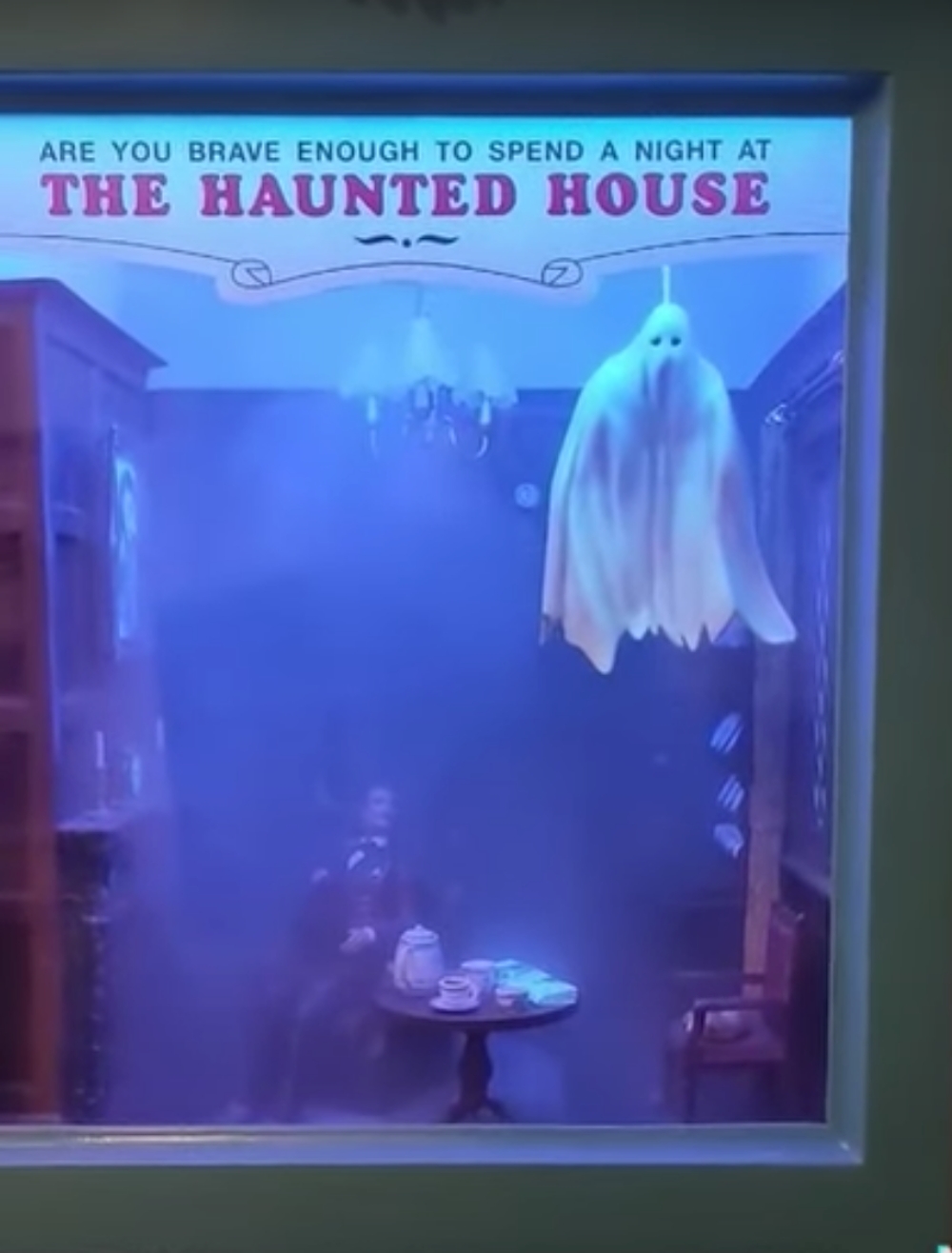 According to TikTokker, Spacetimejunction, the mini haunted house is based on those made by Bollands in the 1940. And, indeed, we found a Christie's auction record for a miniature haunted house, complete with tiny wood panels in Tudor style and ghosts around each corner.
The 71-inch tall 4-cam moving display sold for £3,525 in 2001, so clearly there is a market for these charming little dioramas.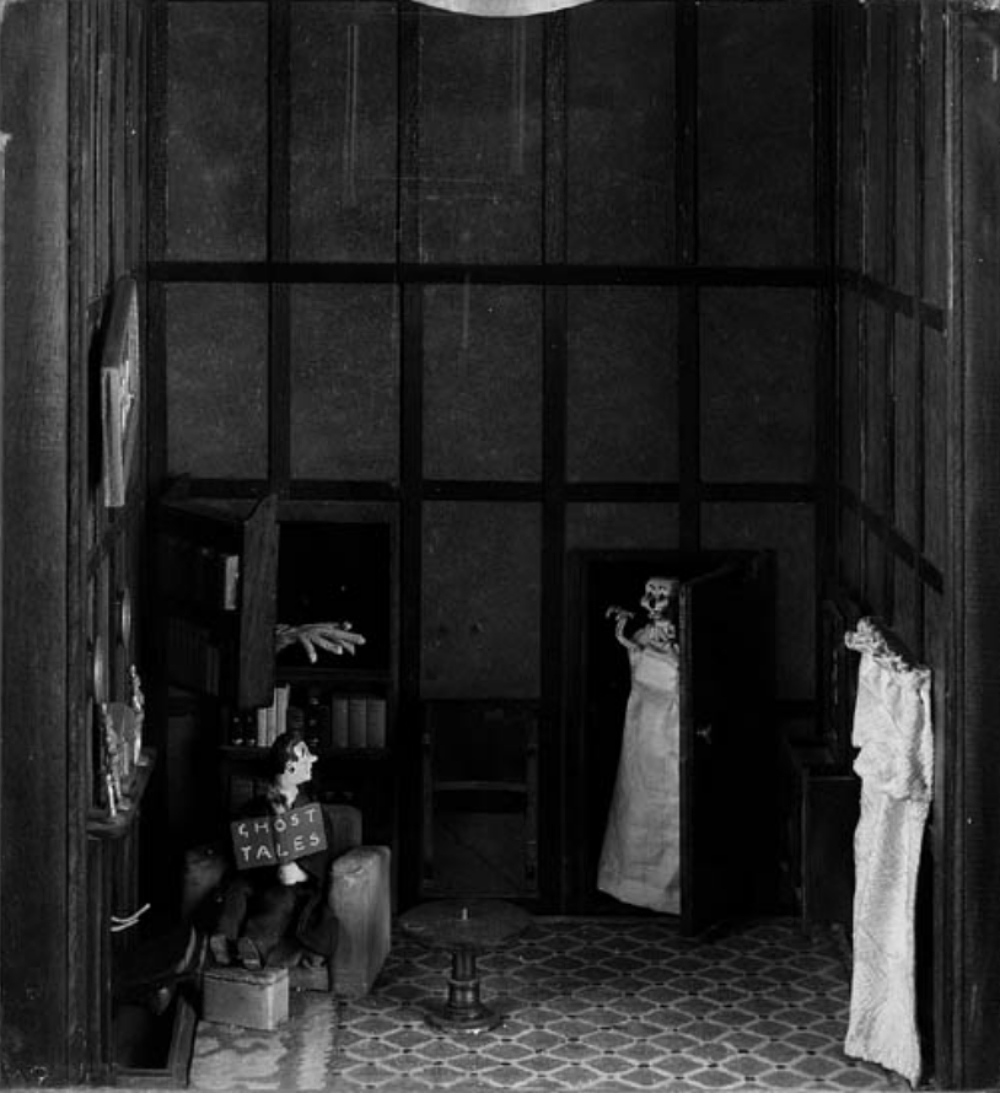 This modern replica features similar scenes, with a man in a smoking jacket reading a book by the fire and smoking a pipe. As he does a variety of ghouls come to greet him and move the objects in the room. However, it's not until things get pretty crazy that our tiny protagonist notices that something is amiss. Honestly, there's only one word for this automaton: delightful.
See this inventive scene in action in the video below.