Cheesy Vegetarian Casserole: Cauliflower Cheese Bake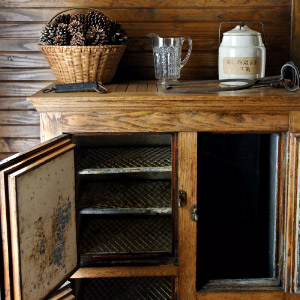 Dusty Old Thing
If we told you there was a way to enjoy the wonders of cheese without feeling tooguilty, how happy would you be? You're in luck, because we've come up with a ridiculously decadent casserole that is still packed with nutrients! (That may or may not be drowning in cheese.)
If you've ever found yourself on the fence about cauliflower which you shouldn't be, because it's delicious, let this cheesy bake make up your mind for you; you get a hearty and filling portion of veggies that are accompanied by the rich flavor of blended cheeses! Who doesn't love the sound of that?! Try this out for dinner this week and we guarantee your family members will be begging for more!
Cheesy Cauliflower Casserole
Serves 6-8
Ingredients
2 pounds (1 head) cauliflower, stalk and stems removed
1/2 cup heavy cream
1/2 cup sharp cheddar cheese, grated
1/2 cup parmesan cheese, grated
1/3 cup Gruyere cheese, grated
1/3 cup breadcrumbs
3 large eggs, lightly beaten
1 teaspoon Herbs de Provence
1/4 teaspoon ground nutmeg
fresh dill, chopped, garnish
kosher salt and freshly ground pepper, to taste
Directions
Preheat oven to 400º F and lightly grease a large baking dish with butter or nonstick spray.
Place cauliflower in a microwave-safe dish, cover and microwave on high for 4 minutes. Keep covered and let rest another 5 minutes. Then uncover and rest for another 5.
In a large bowl, mix together cheeses, breadcrumbs, eggs, nutmeg, herbs, salt and pepper.
In a small saucepan, warm heavy cream over medium heat for 3-5 minutes, but don't let it boil.
Once hot, pour cream into the cheese mixture and stir to incorporate.
When cauliflower is cool enough to handle, rub the florets together in a clean tea towel until they break apart into small pieces.
Repeat with remaining florets and transfer cauliflower curds to the cheese mixture.
Stir until all cheese is melted and mixture is semi-smooth.
Pour into greased baking dish and bake for 20 minutes, or until molten and bubbly.
Remove from oven, garnish with fresh dill (optional) and enjoy!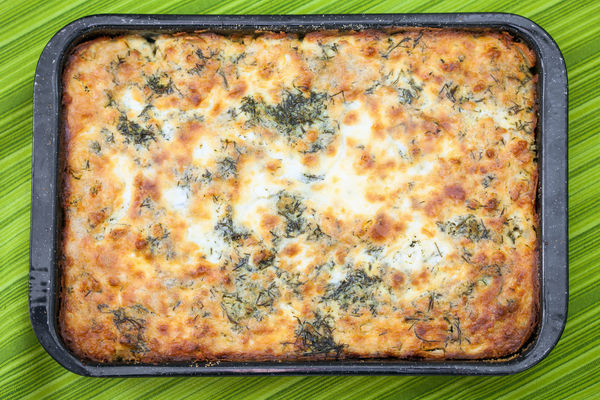 Recipe adapted from Thyme For Cooking Blog