Cheesy Creamy Pasta: Wild Mushroom Fettuccine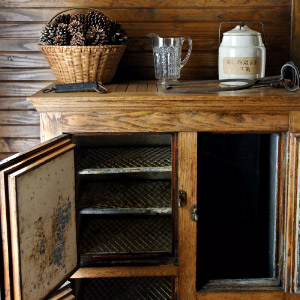 Dusty Old Thing
One of our earliest memories of Italian food is our childhood love (which blossomed into a full-fledged adult adoration) of fettuccine alfredo and all its many variations. While this fettuccine doesn't have an alfredo sauce per se, the creamy mushroom sauce is so delicious it joins the ranks of our favorite dish and should be lauded as one of the best.
Pasta is great because there are so many ways to make it special and keep it interesting, however, we understand if you've been prone to falling in the rut of making the same pasta dish over and over again. Let us switch things up for you with this wild mushroom fettuccine; it's got great, perfectly balanced flavor and it's not difficult to make, so go ahead and add it to your "to make" list, you'll be glad you did!
Mushroom Fettuccine
Serves 6
Ingredients
1 pound fettuccine
1 1/2 pounds fresh mixed mushrooms, sliced
1 cup parmesan cheese
3/4 cup frozen peas, thawed and drained
1/2 cup vegetable or chicken broth
1/4 cup heavy cream
2 shallots, chopped
2 cloves garlic, minced
3 tablespoons all-purpose flour
2 tablespoons extra-virgin olive oil
kosher salt and freshly ground pepper, to taste
Directions
Bring a large pot of salted water to boil and cook pasta according to packaging directions, or until al dente.
Drain pasta, reserving 3/4 cup cooking water, and set pasta aside.
Heat olive oil in a large pan or skillet over medium-high heat and saute shallots until tender. 2-3 minutes.
Add garlic and season with salt and pepper, stirring frequently so garlic doesn't burn.
Add sliced mushrooms and peas and cook until excess moisture evaporates and mushrooms are softened. About 10 minutes.
Evenly distribute flour over the vegetables and stir to make sure everything is evenly coated. Then pour in vegetable broth and 1/2 cup cooking water and bring to a boil.
Cook until mixture reduces and thickens, then remove from heat and stir in heavy cream and parmesan cheese. Taste and adjust seasoning, if necessary.
Add pasta to sauce and stir to coat.

Note: if sauce is too thick, use remaining pasta water to loosen it up.

Garnish with more cheese, serve immediately and enjoy!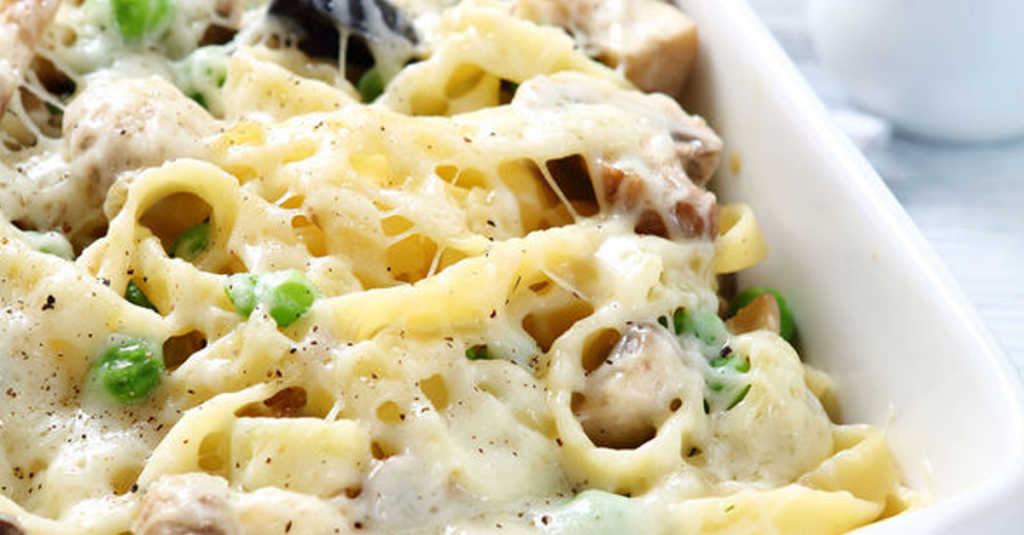 Recipe adapted from Eating Well