This is real feel-good music!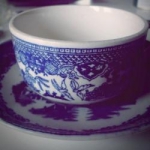 Rose Heichelbech
There are some songs that just take you right back and make you want to dance. And "Charlie Brown" by the Coasters is definitely one of those special songs. With a fast tempo and fun lyrics, this is a great one to sing along with, too! This song made it all the way to #2 on the charts in 1959. The Coasters made this appearance on The Dick Clark Saturday Night Beech-Nut Show a few months after "Charlie Brown" was released and performed this hilarious skit. They must have had a blast recording this! The Coasters had so many hits, and they are often imitated. But, the original is still the best.
Have a listen below to this classic tune and check out the fancy footwork on these guys! It looks they're doing like a modern version of the Charleston! And, be sure to check out another classic from the Flamingos right here.