This song brings back so many memories!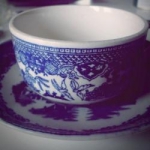 Rose Heichelbech
Few Aretha Franklin songs leave you feeling cold, but this rendition of "Chain of Fools" from a 1968 concert in Amsterdam will have you clapping to the beat and stomping your feet! This wonderful song hit #1 on the Billboard charts when it was released in 1967 and the soulful song stayed in the top 100 for much of 1968 as well! Originally pitched for Otis Redding, "Chain of Fools" was eventually assigned to Aretha Franklin and aren't we glad it was! The song has since become one of her signature tunes, with the song appearing on many of her albums.
Franklin's bejeweled dress and big hair are just so darn '60s, and the crowd watching on this clip is absolutely incredible as well. From the back up singers and their caped dresses to the band leader to the crowd, this scene represents the best of the era. Have a look below at this classic clip. And, be sure to check out another classic '60s song form the Crystals right here.
https://youtube.com/watch?v=NfdEFAbwhpQ