Her voice is unparalleled in the music industry.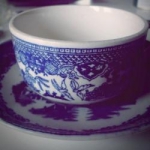 Rose Heichelbech
When Brenda Lee first gained national attention for her powerful voice she was just 12-years-old. Born in Georgia, she began singing from a very young age. One of the songs she is most known for today, "Rockin Around the Christmas Tree" wasn't a big seller at the time if you can believe that. But, one song that was an instant hit -and which is still breaking hearts to this day- is "I'm Sorry" which debuted in 1960.
At the time Lee was only 15, but her sincere delivery and Southern vocal style lent this tune emotion on a grand scale. Later artists would cover the song time and again, but Lee's version is still the best if you ask us. Standing only 4 foot 9 as an adult, the teen Lee captivated audiences with her petite stature and innocent face which hid a booming voice that could compete with any adult performers of the era.
Hear this incredible tune once more in the video below showing one of Lee's early TV performances.