Miss Tarpon
Yes, you read that correctly. In the state where fishing is of prime import, publicity around or promoting fishing was common in Florida. This "catch" is wearing a bathing suit made from tarpon fish scales for an unusual effect. Hanging from a large fish scale, she seems content enough. This wacky photograph from 1961 certainly looks interesting. We have to wonder if her fishing skills were part of her winning appeal!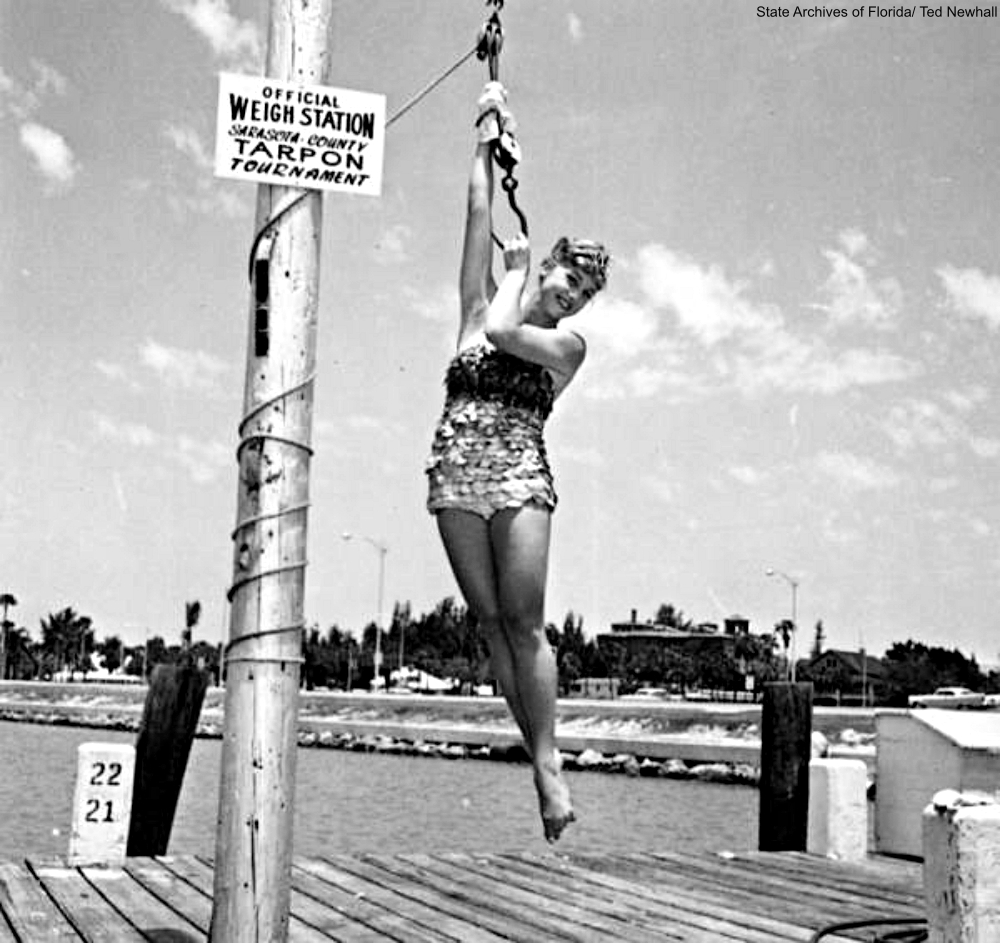 Million Dollar Legs Contest
Taking a cue from Betty Grable, these pretty girls in London in 1969 competed to have their legs insured for one million dollars and a modeling contract. That was a lot of money back then! Lady Cantrece, the stocking company, sponsored the event. You can see color images of the fanfare afterwards here and watch the fun video below!
Click the "Next Page" button to see Miss Archive and Miss Mermaid!