You will love seeing all these stars again.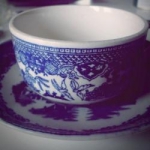 Rose Heichelbech
Fred and Ginger, Mitzi Gaynor, Gene Kelly…these are just a few of the stars in this light-hearted dance video mashup. Set to a remix of Fred Astaire's "Cheek to Cheek" these energetic clips captures everything we love about the lovely dance scenes in old movies: grace, style, humor, and raw talent. The films we grew up with like Singing in the Rain, Top Hat, and The Band Wagon are featured here. The brightest stars in some of the best dance routines are what made these films so wonderful and entertaining all those years ago. It was a different time in Hollywood: sparkling costumes, men in suits, ladies in heels, and the biggest box office hits were often musicals that featured dancing.
They certainly don't make movies like these anymore and what a treat it is to have these great scenes in one place together! Have a look below. If you loved that then check out another amusing dance video right here.