We all realize that children are blessings but there is a lot of work that goes into raising them.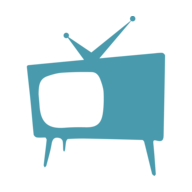 Timothy Roberts
Ask any parent and they will tell you it can be quite a difficult job to raise a child. They may be excited when they learned that a child is coming into their lives but from the moment that the child becomes a reality, their lives are changed forever.
We all realize that children are blessings and there is a lot of work that goes into raising them. In fact, many parents would consider them to be a lifetime project. People have even dedicated many hours to put together social media groups and blogs to show how much children make a difference in the lives of their parents.
If that isn't enough to convince you that the struggle is real, look down through the following pictures before and after toddlers. The parents and those pictures will make you realize that raising kids is no joke.
1. From lifting weights to wearing tutus
2. From lounging alone to making the best of the situation
3. From staying up all night to sleeping every chance you get
4. This about sums it up.
5. Parenting gets you into some sticky situations.
6. Honeymoon's over!
7. Love how the shirt goes from sincere to ironic when the kid shows up!
8. It doesn't take long for them to go from cute to crushing.
9. For obvious reasons, this cat has learned to sleep with one eye open.
10. From da king to dafuq?!
11. To be fair, this dog seemed a bit unhinged even before the baby came along. But at least then he was free!
12. From sex on the beach to dead on her feet!
13. His drinking buddies have changed
14. From little black dress to big white mess. I can't believe she stopped to take a photo before incinerating that hoodie!
15. Older siblings can get toddlered too!
16. From Fat Tuesdays to Ass Wednesdays
17. From "life's a beach!" to "life's a bitch!"
18. From raising a glass to raising the dead
19. They never suspected that when they found Nemo they'd also lose their dignity.