Beauty in Days Past: May 2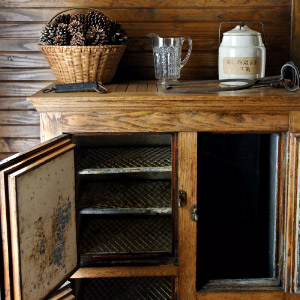 Dusty Old Thing
Here are some treasured family photos posted by our readers to our Facebook page. They show beauty, each in their own way, in days gone by. The captions are from our readers, in their own words…
"This is Marie Helen Blazek. She died at age 23 from TB. She was my husband's great aunt. Note the locketshe's wearing. When we cleaned my father-in-law's house, we found this beautiful picture of her and heard her sad story. While sorting a randombox of table linens, I found a locket and realized it was the one in the picture. My father-in-law thought Marie had been buried with it."….
"My Great Grandmother….Ione Mitchell Fulmer 1891"… Jennifer Kyzer
"Thisis my paternal Grandmother. (isn't she beautiful?) It was taken in 1900when she was 16. She died in 1962, just before my 2nd birthday. I wish Icould remember her. She was Scottish and apparently had a beautiful accent."…. Fiona Cetinski
'I had to stay the first night in Mackinaw City and then next night in the town of Detour on the coast of Lake Huron. From Mackinaw City to Detour was about 55 miles on Lake Huron. I was on a very a largesteamer and it was quite a nice trip. There w
asa good many people on the boat. The next morning I had to take a littlesteamer and came up the river that trip was about ten miles. There is no railroad here nearer than 38 miles, except a little log train, that goes to a lumber camp.' "… Sharon Thompson
My Aunt Marionette 1929 at age 17… Duringthe depression kids had to grow up fast and they didn't take anything for granted. She went to the University of Texas on a scholarship that year…She died very young at the age of 29 of Leukemia."… Holly Lile
"This is a picture of my grandmother when she was around six years old. She was born in 1892."…
"Thisis a black and white watercolor painting of my lovely great, great grandmother Sarah Miles, painted by my talented great grandmother Kate Beane and passed down to me by my late grandmother, Beatrice Beane Plumb."…. Terry Plumb-Clark.
Thank you all for sharing your precious family photos with our readers at Dusty Old Thing.
With social media we help keep the stories alive.