It's hard to conceive of just how large this tree really is.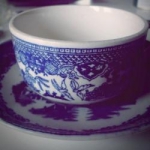 Rose Heichelbech
At 247 feet tall and several thousands of years old, the President Tree is an incredible natural wonder located right in our own Sequoia National Park. This amazing tree is so large that a single photograph cannot even capture it all. The folks at National Geographic set out to convey the beauty and grandeur of this tree in a single image. In order to do that, they had to compile 126 photos in order to truly represent this giant. One of the men working on the project even says under his breath, "I'm going to cry." It's that beautiful.
There's been some debate about whether the President Tree is the second or third largest tree (by volume) in Sequoia National Park, but either way this tree is certainly one of the most beautiful. Have a look below at how they captured the awe-inspiring mass of this ancient tree.