Archiving My Mother's Things. Part II.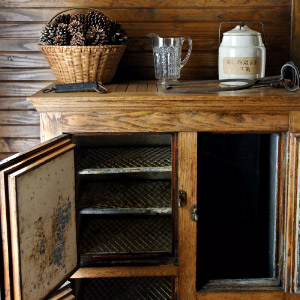 Dusty Old Thing
Sometimes we just have to face up to the fact that those things we said we'd organize "some day, one day" are still in the same place and that, as the old song goes, "the days dwindle down to a precious few…". We need to get moving.
This is Nancy with Dusty Old Thing and I've finally decided to archive my mother's things and to do it properly. This is the 2nd article in what I plan to be a series. You can catch up on the first part here. My guess is that many of us should join this journey together.
The main guidebook I'm using to help me know how to archive is Denise Levenick's How to Archive Family Keepsakes (Family Tree Books). My approach, however, will also draw from my own background in computer data systems. While traditionally those of us who have inherited "things" dealt largely in boxes and trunks, today's family archivist needs also to be able to handle digital media. Even if a relative didn't leave a thumbdrive of family papers or the oldest hard drive known to man, we may have scanned in some of their materials to our own systems years ago. That is a part of "the stuff" that needs to be organized.
The Roles We Play
Levenick talks about the three major roles that we play when we archive: the Curator, the Creator, the Caretaker. One person may hold all these roles or it may be divided among several.
The Curator has a good understanding of the whole collection, what is significant, how to preserve, display and document it and, most importantly, how to share access with others.
The Creator is the original owner of "the stuff". It may be someone who left you the material, or it may be someone else. It might be a person who gathered papers or photos or scrapbooks, or someone who did historic, pedigree or land ownership research. Care does have to be taken with copyrights and ownership if the Curator is not the legal Creator.
The Caretaker(s) keep the collection. In families with large amounts of "things" there may need to be several Caretakers. In today's digital world, inventories and tracking of who-has-what can easily be done online. The nice thing about modern systems is that they allow us to see things virtually. We can build a legacy online, one that will be available to inspire generations. The keeper of that digital archive, of course, is just as much a Caretaker as anyone holding an actual box of 19th century letters.
The Big Question: Why???
We may have a hard time getting the job done well if we don't really know why we're doing it. Levenick suggests that we formally list our goals or objectives. That's easier said than done. Generally the reason why we haven't done it yet…after countless years…is that it is not only work, but it comes with just lots and lots of emotion. Maybe we have to face up to the notion that we're really not the best person to archive a relative's "stuff". It's nice to say that it's a labor of love and that each moment spent with an old photograph or letter brings only memories of great times and great stories. We know, however, that's not always the case.
When I was a gawky middle-schooler I was visiting an aunt and saw, for the first time, photographs of portraits that had been done of Great-Great Grandparents. They were elegant. My aunt had also hired our family history to be researched. I read it and heard stirring words from the Revolution, read of time in a Civil War prison camp, and heard the pleas of those traveling West who lost everything. It changed my perspective on who I was. Life stretched back over the centuries and, maybe, forward over more. My mother's words "Your life is what you make it!" rang true. All because of an aunt who saw herself as a creator and a curator.
So why do I do this? These are the reasons:
Because I'm the only one left who knows the stories
Because my mother's life was remarkable.
Because I have the time and the ability
Because I know that, someday, it could change the life of a child who never knew her.
Because I know that life is very hard and we need the stories of those who have lived through hardship and who, as Steinbeck said in Grapes of Wrath, "kept on coming on."
My objectives?
To locate and inventory all my mother's papers, photos, scrapbooks and objects in her trunk and other boxes.
To transcribe handwritten notes my mother made of her life.
To scan in important papers and photos for backup Cloud storage and for multi-media access.
To put her good quilts and textiles in archival storage boxes.
To put all inventory materials, with photos of each object, online for other family members to access.
To then archive my own life while I'm still alive!
That's it. To know how to start, we have to know where we want to go. It's a big journey.