Antique Spotlight: Art Deco Jewelry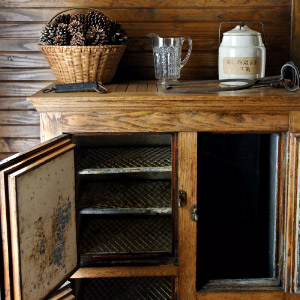 Dusty Old Thing
Ornate, colorful, bold – if you come across antique jewelry that matches that description, then chances are you've found some Art Deco pieces. A popular trend that came about in the early part of the 20th century, this style is still sought after by collectors. For all the details, read below!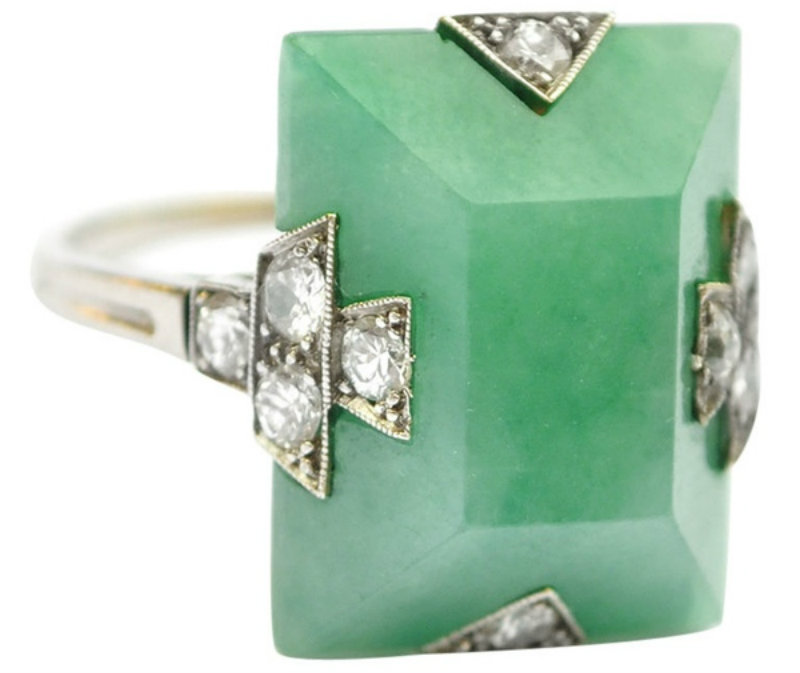 How old is it? Art Deco spans from the early 1920s to about 1935, though the style continued to influence designers long after that. Collectors Weekly says the style had strong French roots like its predecessor, Art Nouveau jewelry, though came after that movement. Some pinpoint the start at 1925, as one eBay user points out, after the World's Fair in Paris debuted an exhibition all about art deco. It also takes influence from Egyptian and Indian jewelry.
Why did it become popular? According to Fred Leighton, the jewelry style reflected the attitude of the time period – "flamboyant and playful." It was the roaring '20s and the time of prohibition, so it's not too surprising that flashy jewelry became popular in such an era. According to Antique Jewelry Investor, the design didn't just show up in jewelry – art deco was a movement that influenced architecture, furniture, and other artistic areas as well.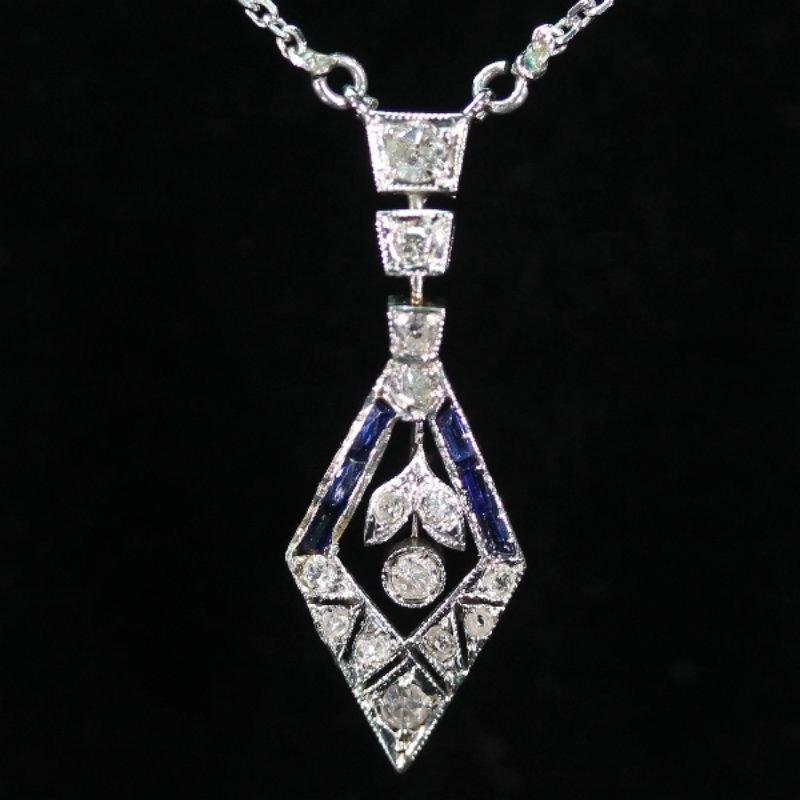 Is it tough to find? Generally no, though it could be tough if you are looking for specific pieces from specific or famous designers – like Cartier and Tiffany & Co. You'll likely find art deco pieces in any antique jewelry store.
How much does it cost? Generally, Art Deco jewelry pieces cost at least a few hundred dollars – and it goes up from there depending on the size, condition, and designer. It's not uncommon for a ring packed with diamonds and sapphire to run in the thousands of dollars, even more than $5,000. All jewelry tends to be expensive, so it's no surprise that antique jewelry can be pricy. Big names like Cartier tend to go at auction in the tens of thousands of dollars.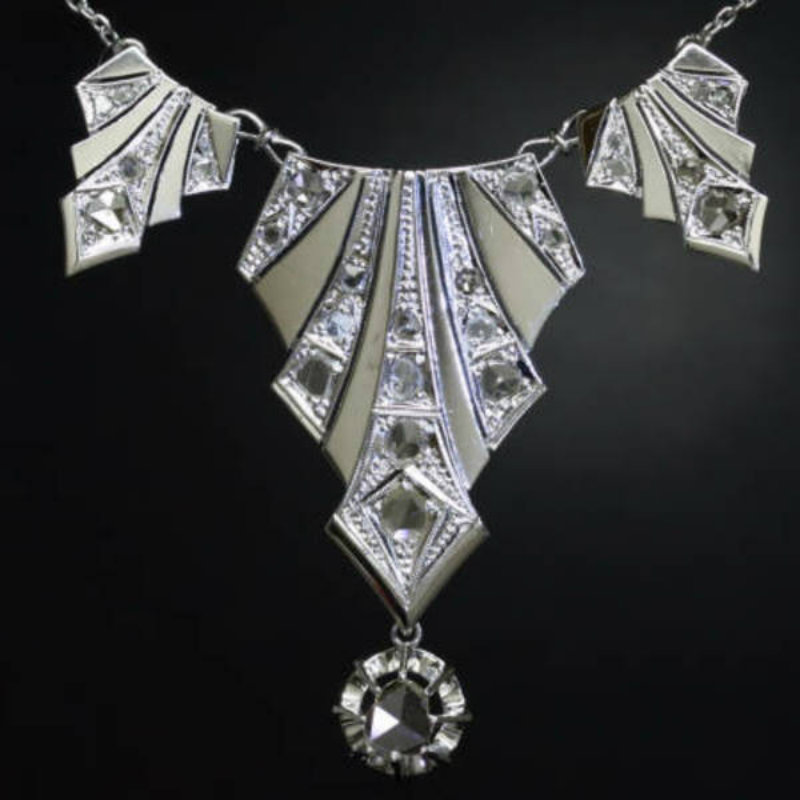 What are some identifying features?
– Shapes of the stones: The style of Art Deco pieces is geometric – lots of circles, squares, triangles, etc. in a single piece. Brooches, rings, earrings, and the like seem to feature multiple shapes in the same piece as well.
– Color: Art Deco pieces often feature lots of bold color – often times lots of diamonds complemented with sapphires, corals, emeralds, or other colorful gems. According to Antique Jewelry Investor, the most popular colors were red, blue, black (onyx), green, and white. Jade, pearl, and turquoise were also popular choices.
– Size of the stones: When it comes to Art Deco, often times there will be a large central stone surrounded by smaller stones to accent and create an abstract look.
– Clasps: According to Antique Marks, the clasp can be a key in deciphering real from fake Art Deco jewelry. For instance, a lobster catch was developed much later than the Art Deco era.
– Jeweler's mark: Look for some type of jeweler's mark to help identify when the piece was made – and whether that falls into the Art Deco time period.
– Metal: According to Art Deco Style, the most common metals used in Art Deco jewelry were gold (yellow and white) and platinum (rarely silver was used).
You might notice that a lot of these descriptions sound like modern jewelry pieces you've seen or owned, and that's because Art Deco design continues to influence the jewelry made today.