Antique Glassware – Appraising Tips To Keep In Mind While Collecting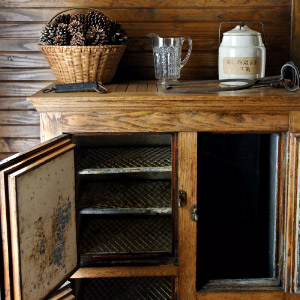 Dusty Old Thing
Collecting vintage and antique items canbe both fun and daunting; you develop an interest in something and start out on your hunt to curate your own collection, but it's hard to know whichpieces to invest in and which to pass on.
When it comes to glassware, since it's been in use for thousands of years, there's a plethora of pieces out there to choose from and in order to have a great collection, it's important to get to know the value of apiece and make sure that you're paying a fair price for it.
Below, we've included some tips to help you as you grow your collection – good luck!
The Basics
Narrow down the styles you're interested in, so you know what to look for when you shop.
Research ahead of time to get familiar with different pieces from different periods; e.g. Carnival glass vs. Depression-era glass. This will help you recognize certain types of glassware.
Condition. A piece that's in excellent condition is always worth more than an equivalent piece that's not in good condition – there's an exception if an extremely rare piece is in less-than-perfect condition, in which case, it's still worth more than your average, run-of-the-mill vintage glass.
Indicators And Things To Look For
Learn to identify whether glass is free-blown, mold-blown, hand-cut, or machine-made. (If mold-blown, glasses where seams are visible are worth less.) This will help you date the glass and determine its value.
Pay attention to decorative details such as gilded edges or colored glass; if decorative elements extend into stem or base, the glass is usually worth more.
Famous TypesBrands
Italian Murano
Baccarat
Marquis
Lalique
Royal Albert
Fenton
Jefferson