So far, what they've uncovered of the 1st century CE floor has been near perfect.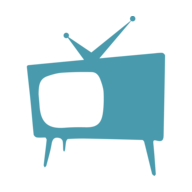 Anastasia Arellano
How many of us walk around not giving a second thought to what might be buried under the ground we're standing on? Probably all of us. Life on Earth has existed for many, many years. It has seen multiple civilizations come and go, and as a result, there have been many different artifacts left scattered across the globe – reminders of all the lives this world has seen.
For example, in Italy, there has been a wonderfully full history that continues to pop up unexpectedly in terms of random finds. In the Italian city of Verona, there was an exciting discovery made in a privately owned vineyard. Since autumn, archaeologists had been excavating and finally, their efforts paid off when they made the incredible discovery of a 1st century CE mosaic floor. And it was in pristine condition!
Italy has long held countless ancient Roman treasures. And in the Verona area, locals have claimed that since the 19th century, their land has been a wealth of Roman artifacts. In fact, some of the mosaics uncovered in the 1960s have been on display in the city's museum.
The digging began back in October, but it was slow progress. During the progress, the team of archaeologists managed to detect the outlines of an ancient Domus, which was a home occupied by those of the upper class. However, they hadn't made any notable discoveries in terms of artifacts. Of course, when they dug down enough to discover the beautiful floor tiles that all changed.
So far, what they've uncovered has been near perfect, but now they have the long road ahead of them of uncovering the full floor. The city's officials are also negotiating with the landowners as to how they can make the site accessible to the public – a task that can prove to be a long process because funding would be involved.
Out of all the ancient Roman discoveries to be made within Italy, mosaics are the most common. Verona is located in northern Italy's Veneto region. In ancient times, it was an important Roman settlement that was strategically erected at a junction of four major roads. Given the city's history, it comes as no surprise that it has been such a hotbed of archeological activity. Most of Verona's ancient monuments have been preserved, such as its beautiful Roman amphitheater called the Verona Arena. The ancient structure is still in use to this day, often hosting concerts and opera performances.
We can only imagine how incredibly impressive this floor will be once it's fully uncovered. It'll undoubtedly be another one of Rome's great treasures that we will enjoy for years to come. So, next time you're walking somewhere, maybe stop and think about the possibilities that lie beneath your feet.
Check out some of the pictures below: