A Bit of Vintage Christmas: December 6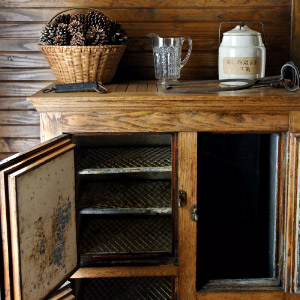 Dusty Old Thing
One of the nice things about Dusty Old Thing at Christmas time is that we get to share our memories of holidays past. Antiques, vintage toys, treasured ornaments, books and the wonderful photos that capture "the way we were" are all keys to our cultural history. Here are just a few that have recently been shared with us by our readers. And, yes, we believe in Santa Claus.
from Bev Schorsch: "Have yourself a vintage Little Christmas…..Just one of my Holiday decorations.. Enjoy…"
The photo of this beautiful and warm display is from Janet Sotlar. We're pretty sure that Santa will stop here.
Thank to everyone who has shared their love of antiques and the stories that go with them. Stay warm and safe in the winter storms!