A Bit of Vintage Christmas: December 10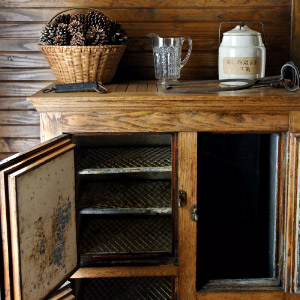 Dusty Old Thing
The trees we select and how we decorate them say so much about our own memories of Christmases past. Many of us have ideas of the ways trees "have to be": how the lights have to go on, what has to go on the very top, what ornaments have to be out of the reach of family cats and dogs and toddler hands. In our own family, old fashioned cedars were always cut and hauled back to be coaxed into stands and carefully kept watered. They were, and still are, fire hazards. Very old lights with large multi-color bulbs were then put on, with the rule having to be to start at the top and to keep the lights as close to the trunk as possible so they looked ethereal when turned on. The ornaments went up next, most dating to right after WWII. Then the ones children made through the years and the crocheted snowflakes and finally the icicles hung strand by strand. For a few years, angel hair was added; we didn't mind it when health warnings speeded its demise.
During the very late 50's and early 60's, aluminum trees were all the rage. Modern households stopped chopping the cedars or firs or spruces and bought the aluminum and the color wheels. Our family did that, too, while grandparents clung to the farm cedars. And we got pink bulbs. Suburban debate raged on which looked best: pink bulbs or blue? A year after the color wheel, we got bold and added small multi-colored electric twinkling lights. It still seemed, however, dangerous in some way.
Today, of course, there are all kinds of different trees of all kinds of sizes. They and the ornaments we keep still, however, express our memories of days gone by. Here are a few we've selected from our readers. Hopefully they bring back memories of your own vintage Christmases or ideas on how to revive traditions.
from Linda Allen: "Favorite ornaments from long ago."
We'd like everyone to take a double-notice here that Tim and his family made the tree themselves! It is amazing!