A Bit of Style from Days Gone By: October 22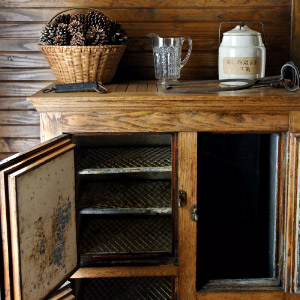 Dusty Old Thing
Whenever we start getting out our fall and winter clothes it's nice to stop and remember how our family members dressed generations ago. It's fun to see the old styles and to wonder what happened to the dresses our Grandmothers and Great-Grandmothers wore, or the wonderful children's clothes, or the pocket watches adorning our Grandfathers. We can wonder how the ladies got their hair up like that, how the whites stayed white and how busy wives and mothers had time to make such crocheted edgings. We also may know of stories of changing fortunes, of the effect of the Depression, of wars or illness.
Here are a few photos from our readers to help us think back to those styles and imagine more of what life was like then, and how it changed. The captions are in our readers' own words. All were shared with us at the Dusty Old Thing Facebook page. We hope you enjoy them and they stories they embody.
"My grandmother and her mother 1908" — Donna Amrine
When one of our readers commented that her ancestors must have been wealthy, Donna told a story that is part of the story of many of our families: things just don't stay the same. The Depression changed fortunes for many. She writes,
"Ireally cherish these photos…the Franforter family lived comfortably… and had no financial worries but that would all change during the depression era…..my grandmother and her children (unfortunately) were with thousands of other family's in bread,soup lines….they also came to California in search of work… Grapes of Wrath."
Thank you so much, Donna, for sharing this photo and story with us all at Dusty Old Thing.
"My grandmother Marie. Born Oct 1902. Being an only daughter I believe she was their princess." — Cheryl Wedding
"Ananonymous great-great aunt with my great-great grandmother (on the right). Sometime in the 1910 era, Texas. I love their "matching" striped skirts… Pulled from a decaying old album that was languishing in my grandmother's house." — Lynette Parrs-Jaque
"My grandfather and Great Grandfather and brothers" — Barbara De Angelo
Note that two of them are smoking, something not often seen in vintage photos. Most also look as if they were enjoying themselves!
Thanks to Barbara, Lynette, Cheryl, Donna and everyone who has shared family photos and memories with our antiqueing community at Dusty Old Thing. We help each other learn more about days gone by.