It's crazy to think back on how good-looking these sets were!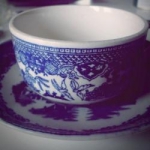 Rose Heichelbech
From televisions with bars built-in to round TVs to Space Age screens, there once were so many amazing designs and we wish we could own a few of these wonderful TVs today. To own any oneof these would be a collector's dream, but more than that they remind us of being a kid again. They certainly don't make TVs like this anymore!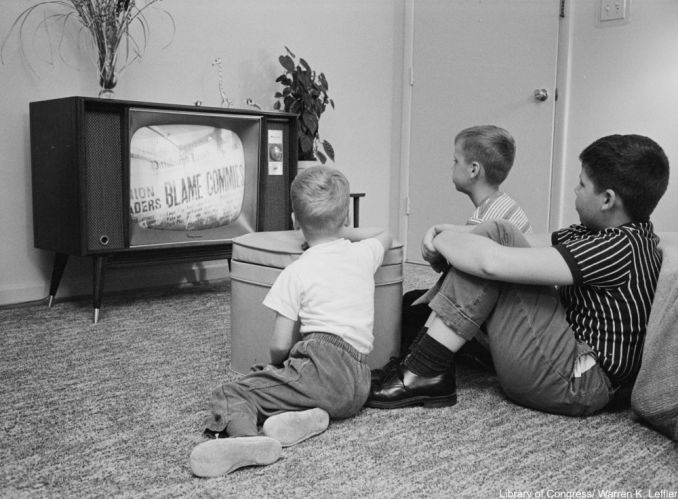 TVs as Furniture
There was a time when the radio (and subsequently the television) was considered a piece of furniture set into finely-finished cabinets and with compartments that functioned as storage. These mammoth pieces may have been cumbersome by today's standards, but offered families a refined experience of television in the living room. People were proud of their TVs, with some units even having built-in bookshelves and other features which added to the decor of the room.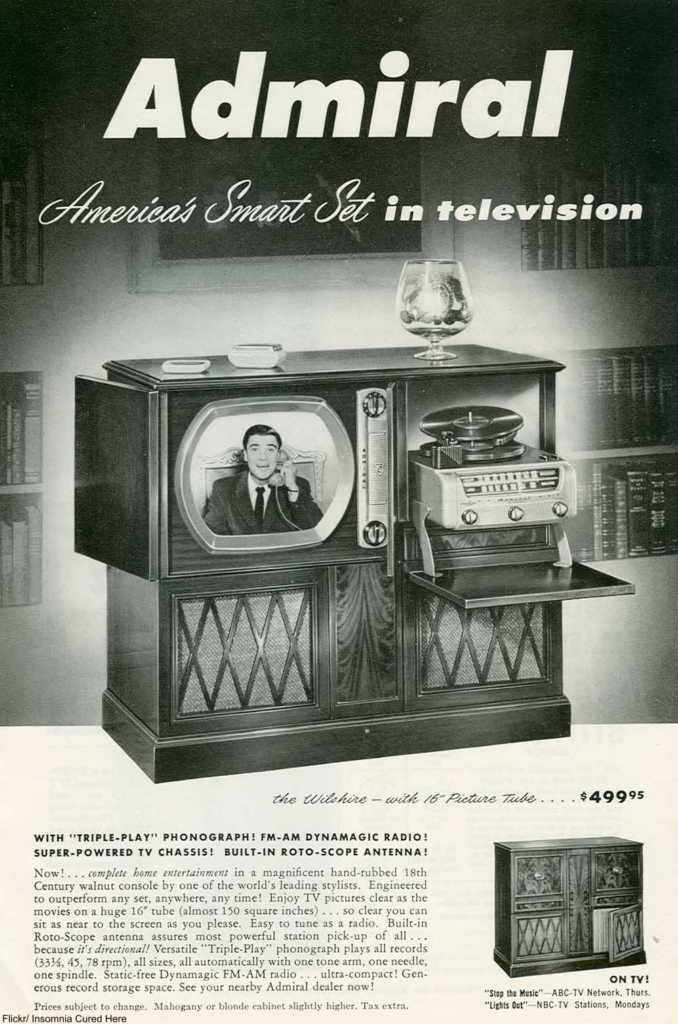 Radio, TV, and record player, and album storage all in one unit from Admiral (1950)!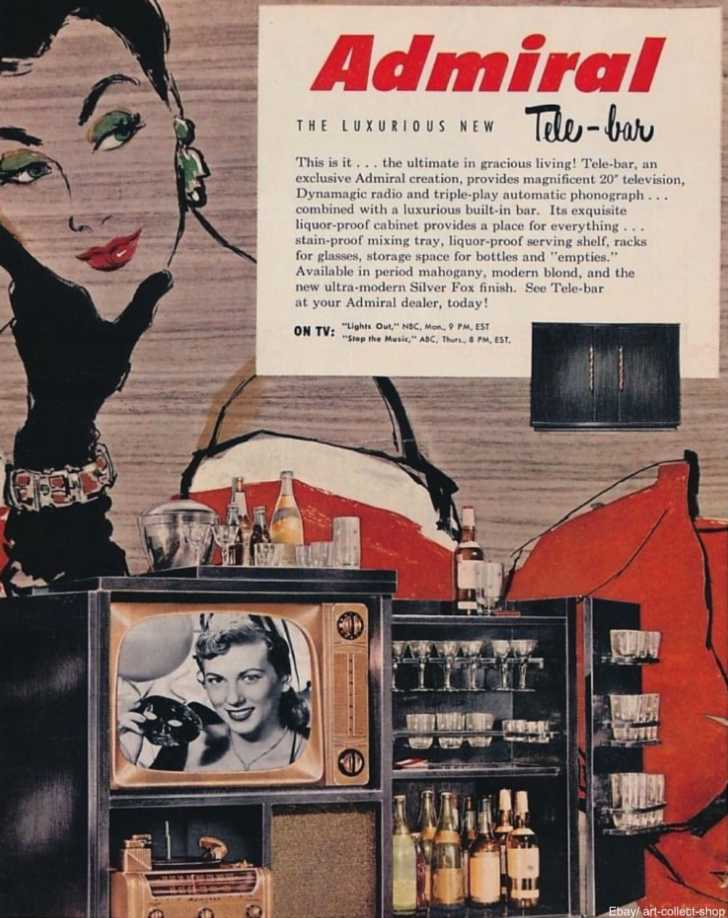 This elegant Tele-bar model (also from Admiral) has built-in space for all your cocktail glasses and alcohol bottles! You really can't get much better than that for entertaining. This unit also has a record player and radio to boot.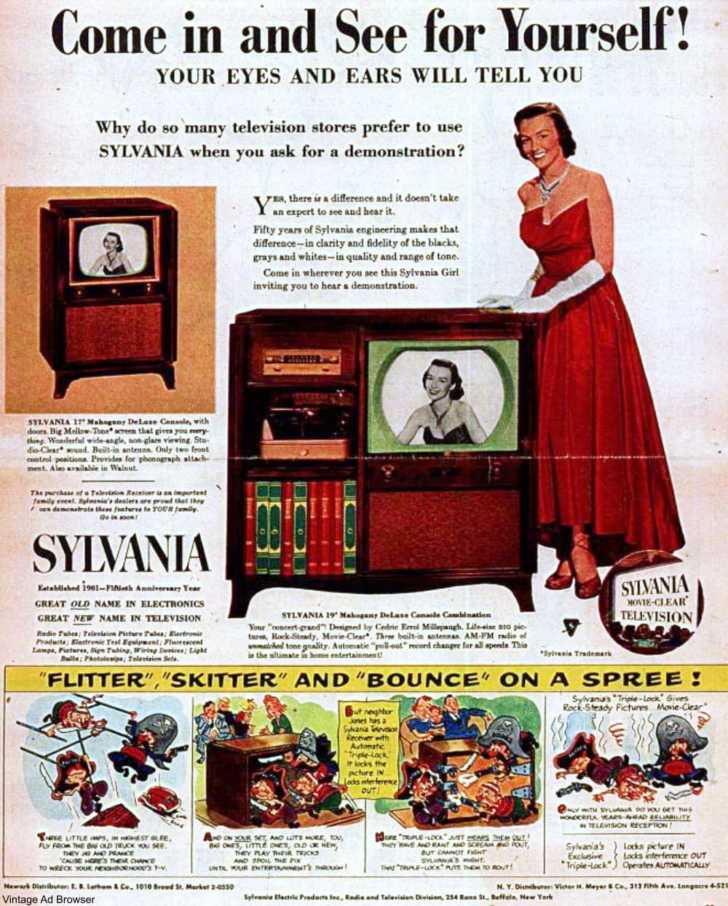 This Sylvania TV from 1951 has built-in storage and a lovely cabinet.
Click "Next Page" to see more of these classic vintage TVs!