8 Antique Wedding Theme Ideas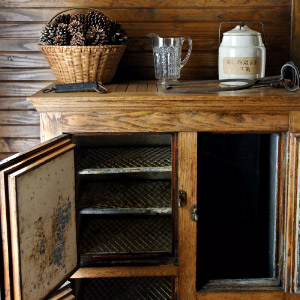 Dusty Old Thing
Lots of couples are saying ìI doî to a vintage wedding theme, but nuptials that really want to harken back to the olden days need authentic antiques. There are a handful of ways to work these delicate items into any big day, which will add a nice bit of nostalgia and uniqueness.
JewelryThis is a lovely way to incorporate antiques into a special day, especially if a parent or grandparent has a special necklace, ring, broach, pocket watch, or cuffs that the bride or groom could wear.
PhotographsSo you wonít want to put actualantique photos around a reception, but you could make copies of old photos of family members on their wedding day. You could incorporate these into centerpieces, have them near the guest book, or simply place them around the reception space as a nice reminder of past weddings.
Cake Knife and ServerIf you have one of these, it could be a beautiful addition to any cake-cutting ceremony. Even if you just want it for photographs (and would use a separate knife and server for actually cutting the cake), it would be a nice addition.
Card HolderThere are lots of objects that could double as a card holder for the reception ñ things like bird cages, mailboxes, lanterns, suitcases, toolboxes, and baskets areall greatexamples of antiques that could be used to hold cards that guests bring as gifts.
Toasting GlassesThe happy couple can cheers at the head table with gorgeous antique glasses, if you have them. Or, as with the cake knife and server, they could simple sit there to lookpretty.
CenterpiecesVases, jars, mirrors, candleholders ñ weíve seen several weddings with centerpieces that combine tons of different and unique antiques so each table has something different.
DressWith vintage being back in style, the wedding dress of a parent or grandparent could be something the bride would want to wear. There might even be some component ñ like the veil ñ that can easily be worked into the whole ensemble.
Car

This is something we've also seen at several weddings — the car that takes the newlyweds from the ceremony to the receptionis actually an old muscle car or something of the like. You might be able to rent a car like this, or beg someone you know who has one of these gorgeous cars — it definitely adds a very cool and unique element to the whole day.
There are also plenty of ways to add a faux-antique finish to elements of any wedding, whether itís painting vases to make them look like pewter or simply choosing a dress and suit styling that harkens back to the 1920s. Thereís something special about that antique, vintage look ñ something that you can embody with actual antiques or with some shortcuts.