Her story is a truly inspiring.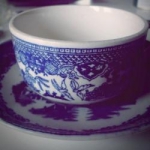 Rose Heichelbech
Madame Suzelle Poole began dancing when she was only 7-years-old, which was 7 decades ago now. She recalls going to the ballet during World War II. This spry elder is still dancing to this day, en pointe no less, and even teaching. Madame Suzelle serves as a real inspiration for all her students. Their teacher, old enough to be their great-grandmother, is still gracefully gliding across the dance floor and even performs in nursing homes where she ponders that many of the residents are younger than she is!
What's her secret? She says life is just too short to not do exactly what you want to do. We couldn't agree more! Have a look at this inspiring dancer in the video below. And, for more inspiration be sure to check out style tips from 100-year-olds by clicking "Next Page" after the video.