You had me at "bacon bits."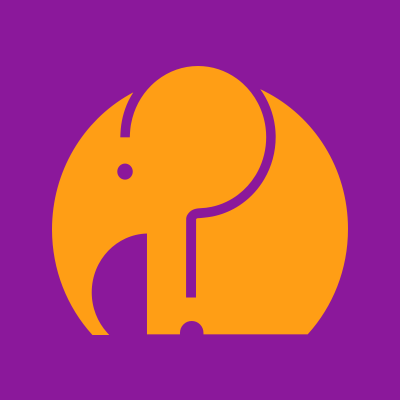 Do You Remember
This story originally appeared at Do You Remember by Lauren Stewart.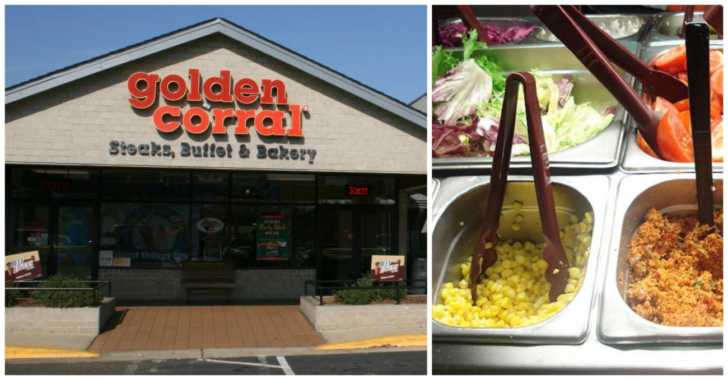 Golden Corral is a popular chain restaurant that features an all-you-can-eat buffet. They began in 1973 and now have over 500 locations around the country.
The family-friendly buffet restaurant has tons on their menu. Here are some of their secrets to success: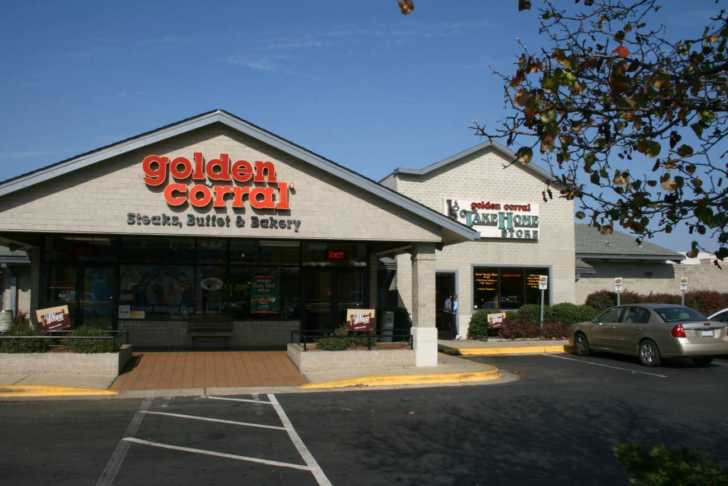 1. They love kids and veterans.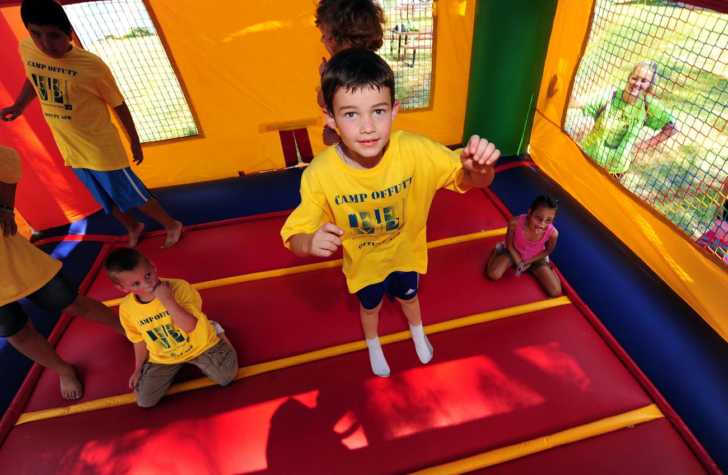 Monday through Thursday nights, you can bring your kids in and they eat for really cheap. If you have a child under three, they always eat for free! Plus, because they have so many different food options, even the pickiest of eaters will find something they love.
Golden Corral has given more than 5.1 million free meals to active duty military and veterans. They have also donated 12.9 million to Disabled American Veterans. They even host a camp for children of injured, ill, or fallen military members called Camp Corral. How cool is that?
2. They have an amazing breakfast buffet and salad bar.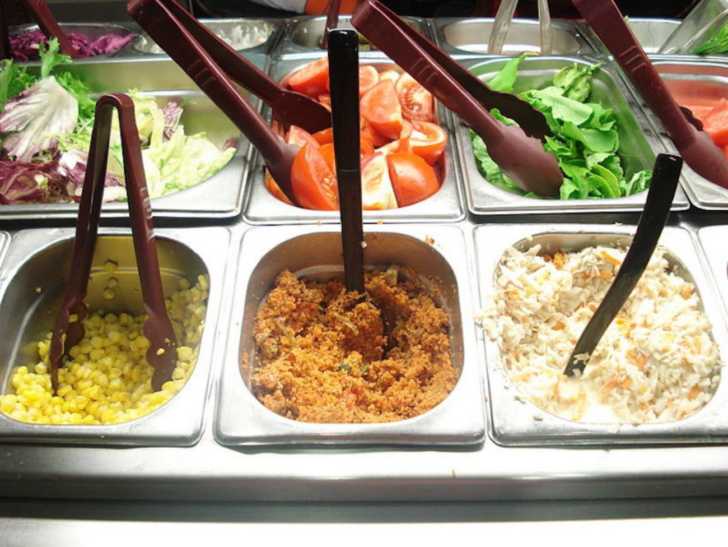 On weekends, try their breakfast buffet. Think omelets, cook to order eggs, pancakes, bacon, sausage, waffles, cinnamon rolls, fruit and much more. You can get all you want for less than $9. It's great for the whole family on a Saturday or Sunday morning!
If you're heading there for lunch or dinner, you have to try their salad bar. It has everything you could ever want on your salad, including those delicious bacon bits!
3. They have a chocolate fountain… need we say more?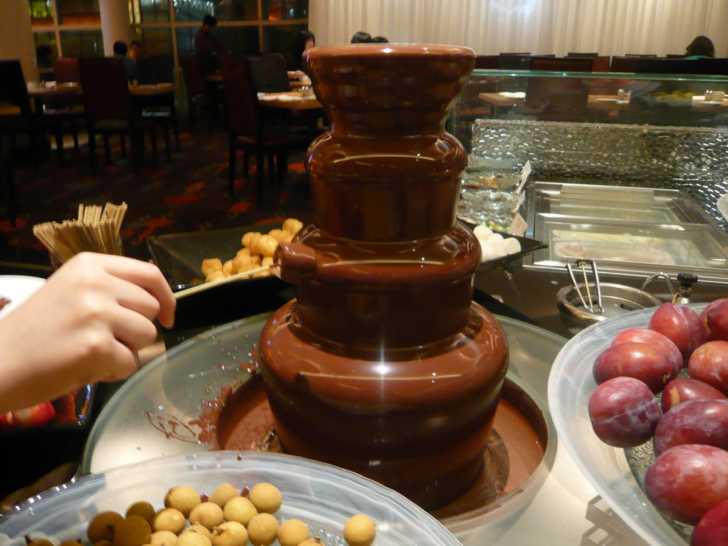 The dessert buffet is out of this world. Not only can you get freshly spun cotton candy, you can dip plenty of treats in their signature chocolate fountain. Some locations even have a triple fountain which includes chocolate, white chocolate, and caramel sauce.
4. They have a smoked menu too.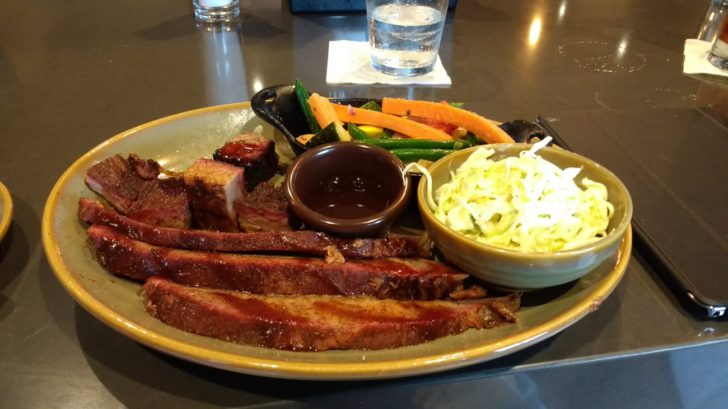 In 2017, they added a smokehouse menu. It includes baby back ribs, turkey, chicken, and brisket. All meat is smoked with hickory wood and is smoked and cooked on-site. You can get a variety of barbecue sauces as well.
5. You can get your food to go!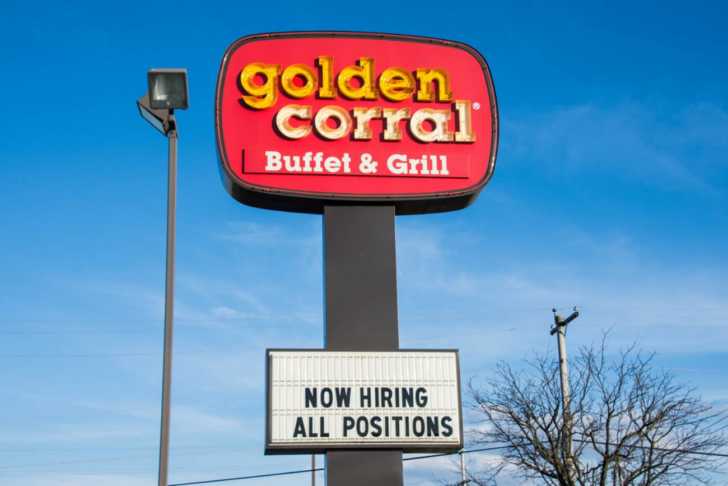 If you want to get your food and head home, you can box it up to go! Some locations are even offering delivery through GrubHub. The price is determined by weight when you check out. The first Golden Corral was just a 175-seat steakhouse in Fayetteville, North Carolina, back in 1973. From these humble beginnings, they've grown to roughly 500 locations around the U.S.
Do you eat at Golden Corral? If you liked this article, share it with a friend!