Seeing all these great moves again made me smile.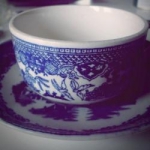 Rose Heichelbech
From the Bump to the Hustle, the 1970s were a time of killer dance moves, bellbottom pants, and just really great times. And, there were so many great classic television shows on in the '70s. We started seeing a greater variety of characters, even just within the genre of situation comedies. We loved watching Three's Company, Mork & Mindy, and Good Times back then and we still do! That's what makes this video so fun. See your favorite characters from these shows and many more in the fun video below. They really boogie on down to the 1977 hit "Disco Inferno" by the Trammmps, the perfect song to have a '70s TV dance party to! If you loved the '70s then you will enjoy this video. This crazy fun mashup will have you ready to boogie: disco style!
Be sure to check out the '60s TV dance party right here.