Each guitar required 12 employees to make.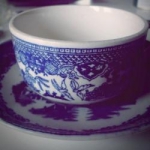 Rose Heichelbech
In 1965 the top songs on the Billboard charts were "I Feel Fine" by The Beatles and "Love Potion Number Nine" by The Searchers. The British Invasion had gripped the radio and it meant that the electric guitar was no longer a novelty, but a true moneymaker. Overnight teen musicians clamored for a sweet ax of their own to play at home.
The Beatles used electric guitars made in Holland for their first performances abroad when they were just skyrocketing to international fame. By the time that rock & roll had become standard fare the British had started creating their own guitars, insisting on producing more than just the albums.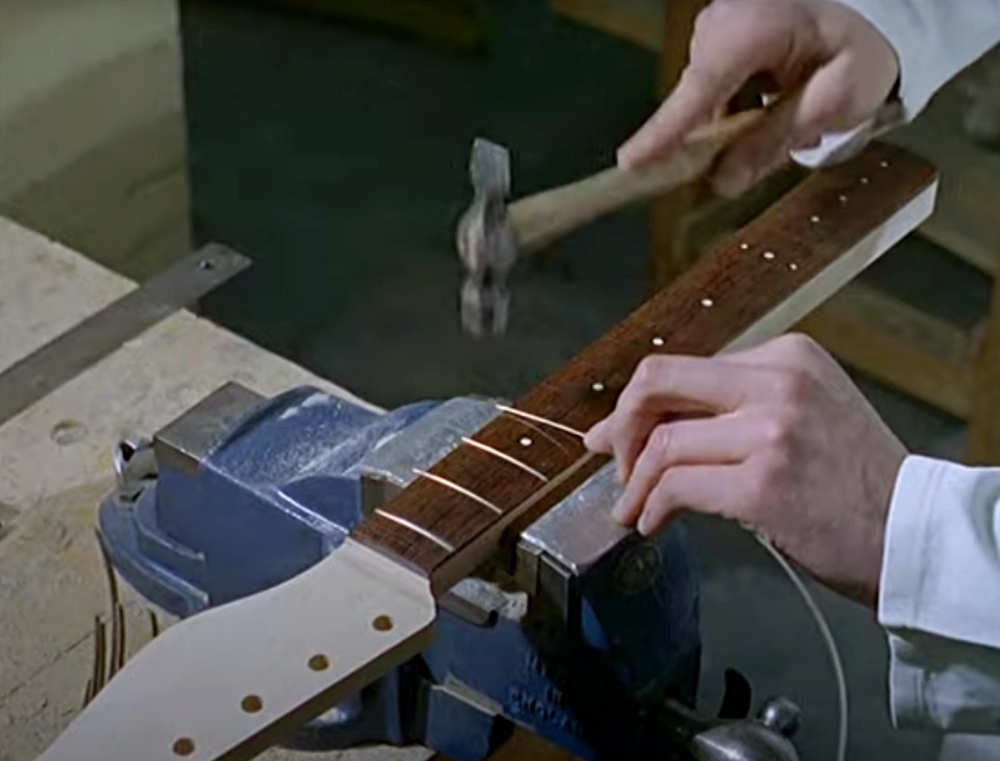 Amidst the 1960s shaggy hair and so-called "beat groups" like the Fab Four, in a manufacturing facility in Romford, Essex, the guitar makers, Ormston Burns Ltd., were cranking out solid body instruments that would become the most popular in Britain.
Despite being looked down upon as loud, expensive toys for the young, each electric guitar in the factory would have been worked on by 12 different craftsman, with premium features like hand set nickel frets and rosewood necks.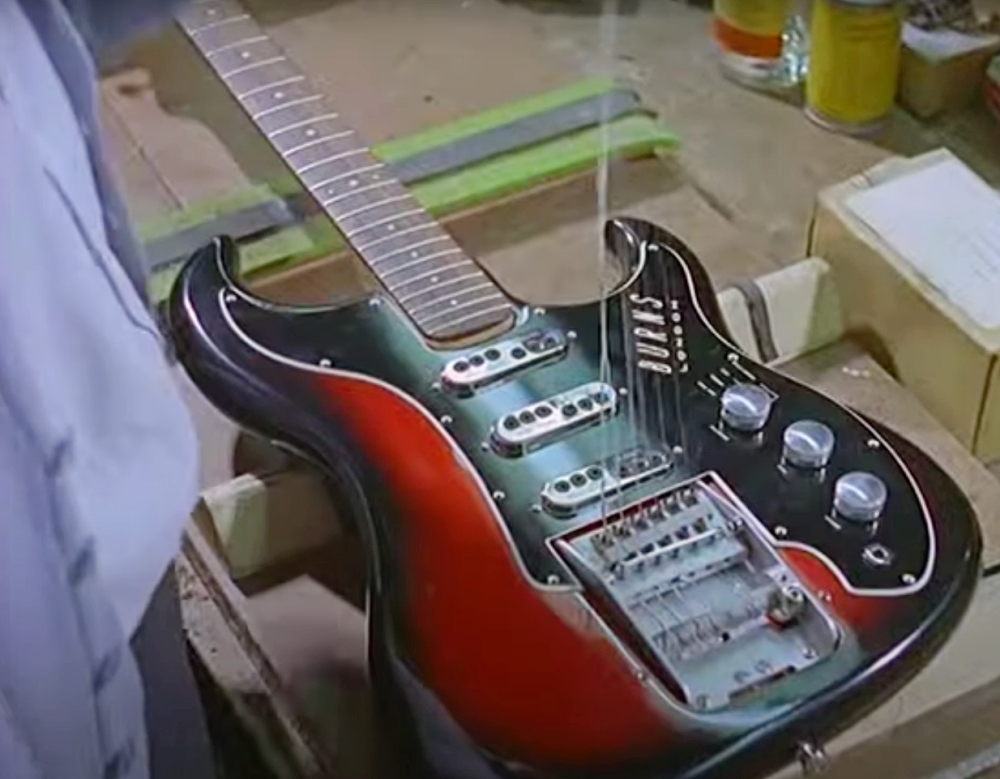 Inside each Burns guitar there was 2 miles of electrical wire. Every instrument got a polymer spray finish and then was tested to make sure that the sound was up to standards.
Have a look inside the fascinating 1965 electric guitar production process in the video below.