It was a time of elegant clothing.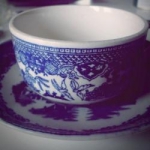 Rose Heichelbech
Most of us think of women's fashion in the 1950s as being the New Look fit and flare dresses that were first popularized by high fashion designer Christian Dior in the late 1940s. And this was an overwhelmingly popular look. But, women of this decade also enjoyed a host of new trends, hatched by the rise in post war consumerism. No longer were clothes or fabrics rationed and the newfound prosperity of Western nations led to stiff competition in the fashion world.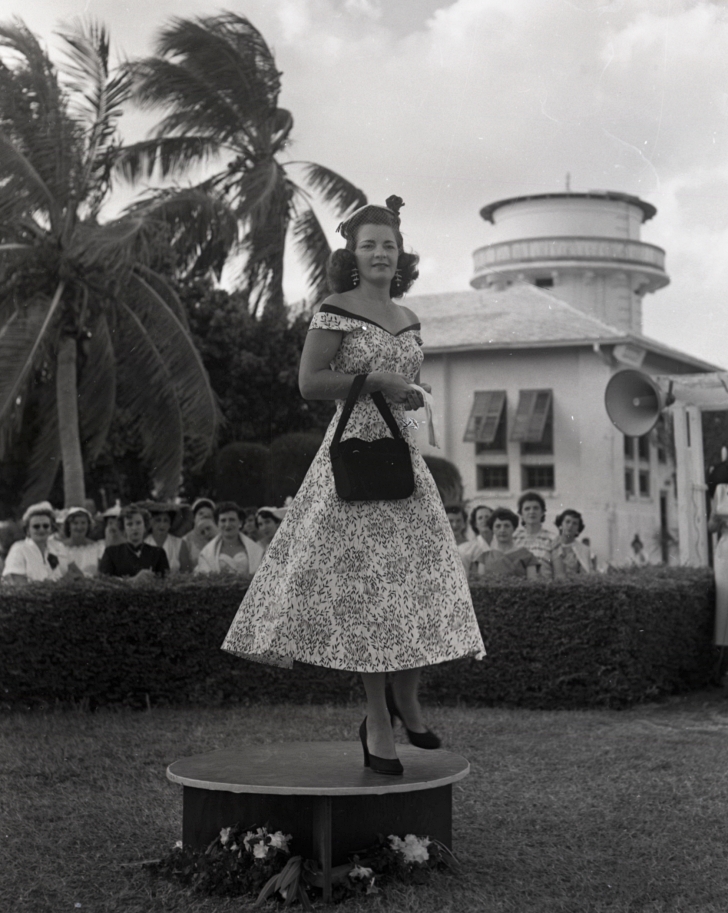 Popular fashions of the day included the bubble skirt, the pencil skirt, and the sack dress. But, the majority of women chose to dress themselves in New Look dresses because of the air of femininity that this type dress lent to the wearer. The skirts could be multi-layered or they could be thick and embellished with designs (like poodle skirts). The looks for women were often quite complicated and structured garments were popular. These looks required the correct undergarments to get the right shape like girdles and petticoats.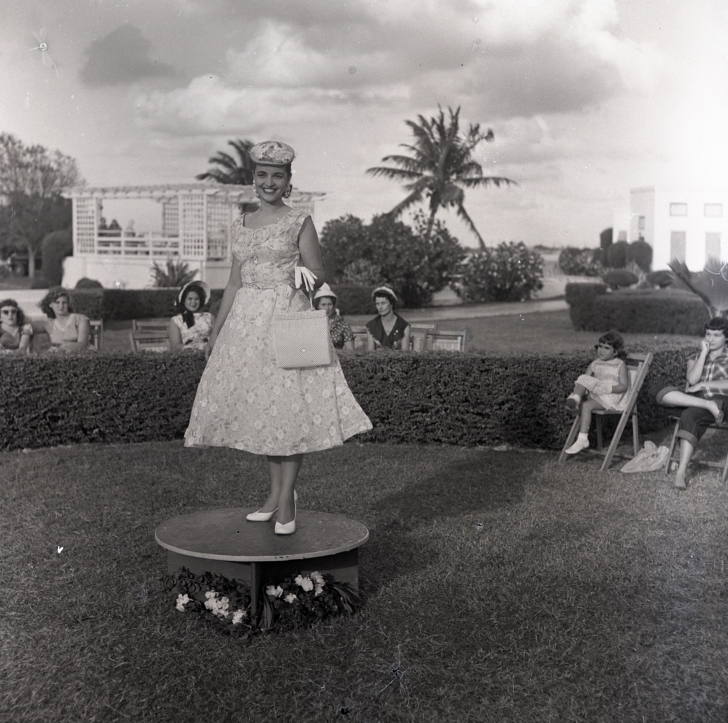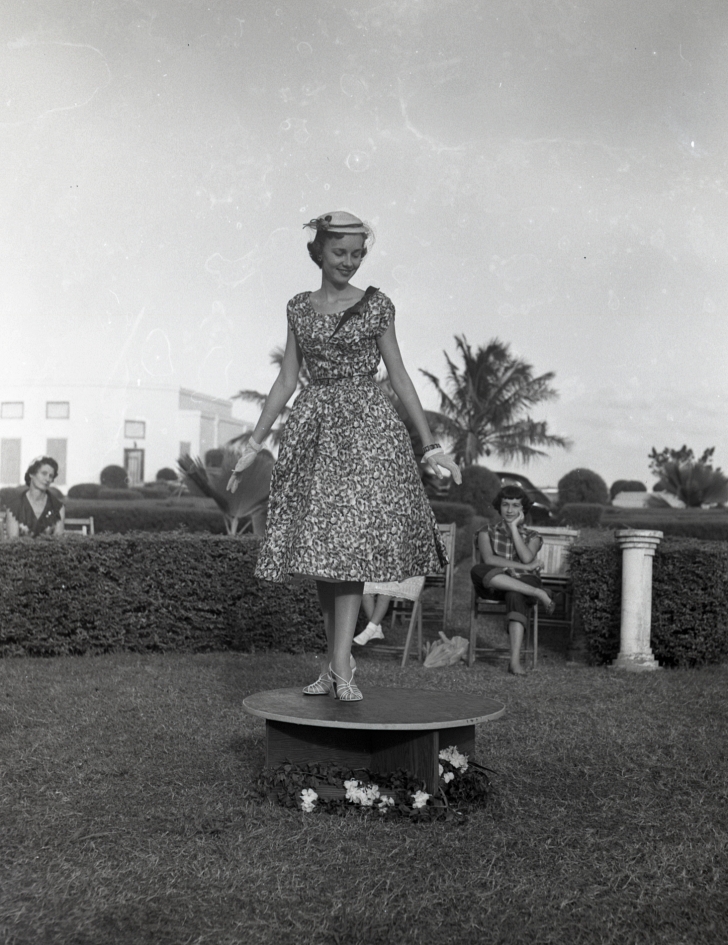 During the 1950s department stores rose to become the primary shopping experience for many average Americans, followed closely catalog shopping. But, this was also the era when home sewing was still practiced by many women and girls, which meant an endless variety of designs could be seen on the street. Or in this case from the Junior Woman's Club fashion show in Pierce County, Florida, in the spring of 1954, where these photos were taken.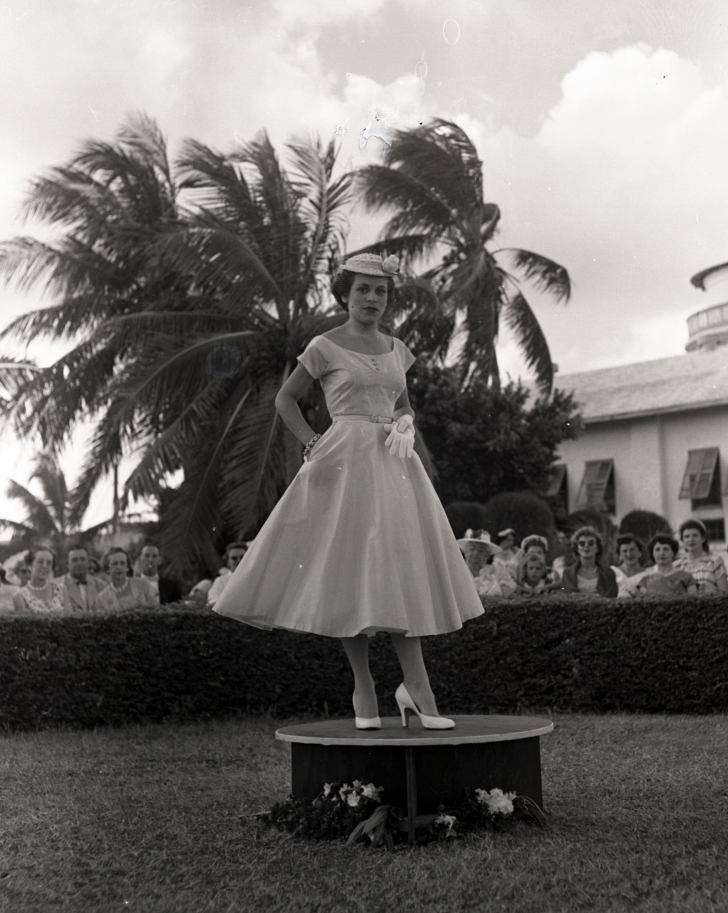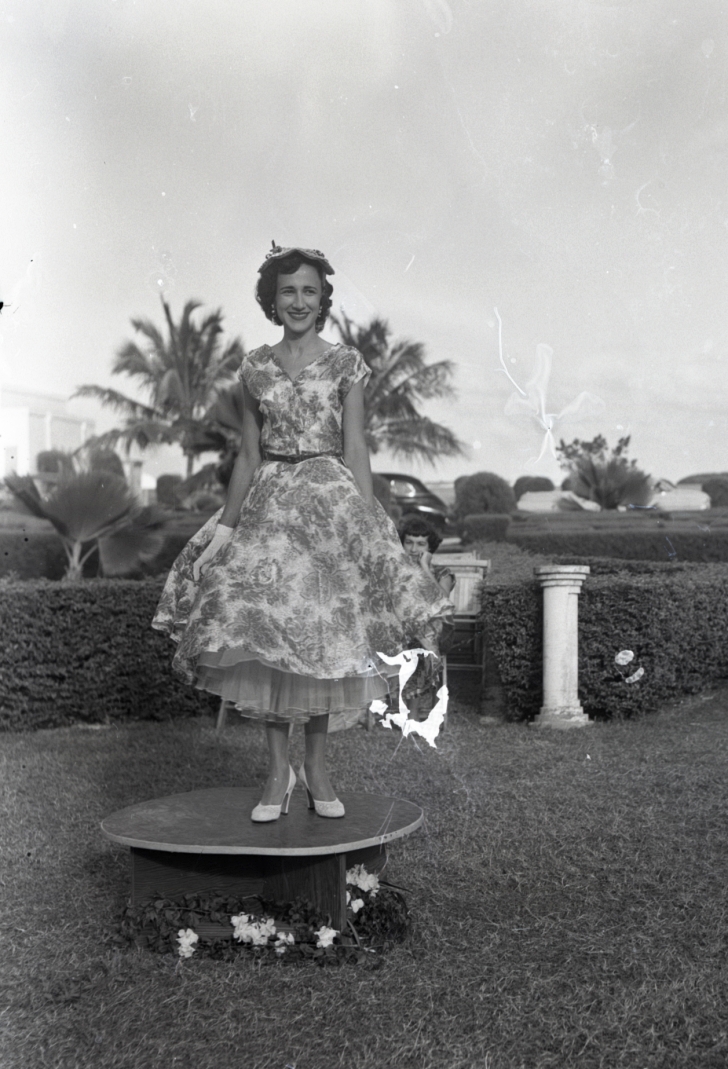 We love seeing all the different styles of dress bodices represented here, from off-the-shoulder to v-neck to sleeveless sweetheart necklines. It's also wonderful to see the matching gloves, handbags, and hats to complete each ensemble as well.
Being springtime in Florida they naturally chose to have the fashion show outside. Interestingly the women are posed on small, circular platforms that look a little like trampolines. Somehow we doubt these would be the outfits one would pick for a trampoline bounce.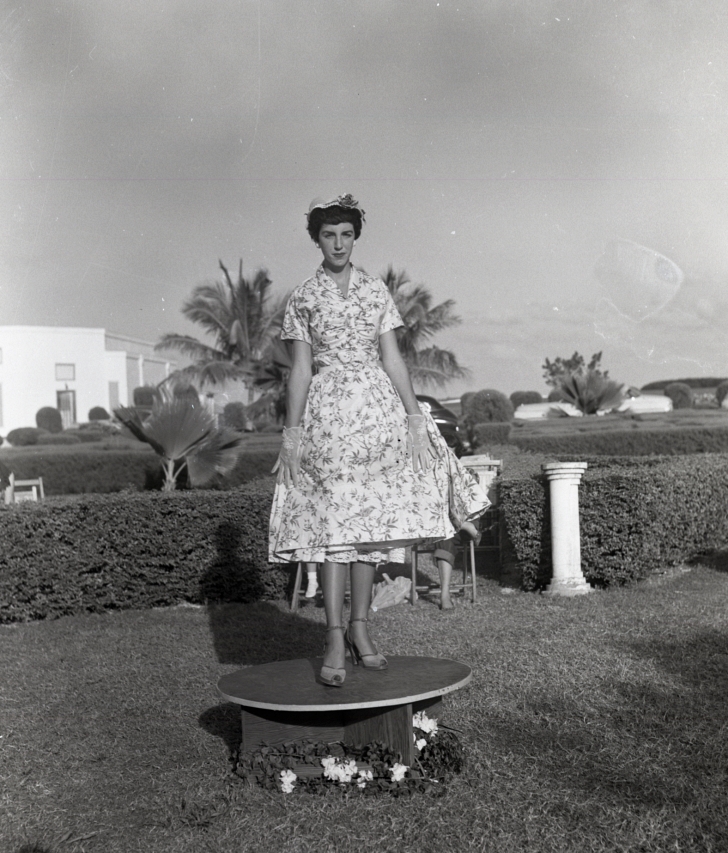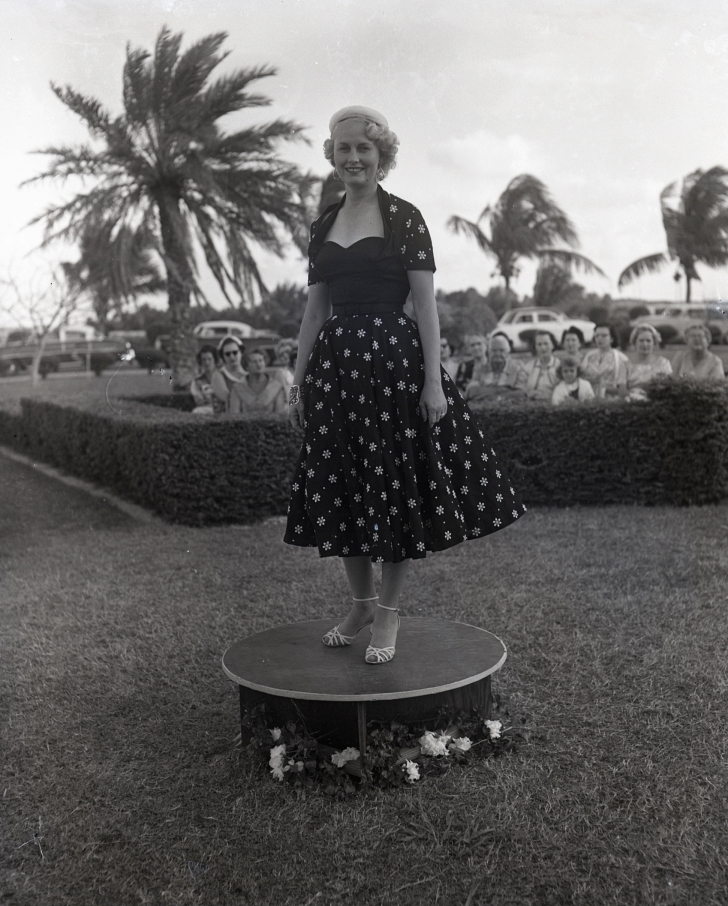 How fun it would have been to be at this fashion show to see all these lovely outfits in person! All these ladies are so elegant in their heels and perfectly coiffed hair.