The footage was originally black and white, but video editor NASS enhanced it by adding color and increasing the sound and resolution.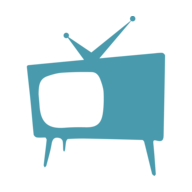 Chris Winters
We are hopelessly addicted to all of the colorized footage that keeps circulating around the internet. There is just something about being able to see imagery from the past in a whole new light that is consistently appealing to us.
This footage, which comes to us courtesy of video restorer NASS, is a sight to behold. We had to keep rewinding it to make sure that our eyes weren't deceiving us.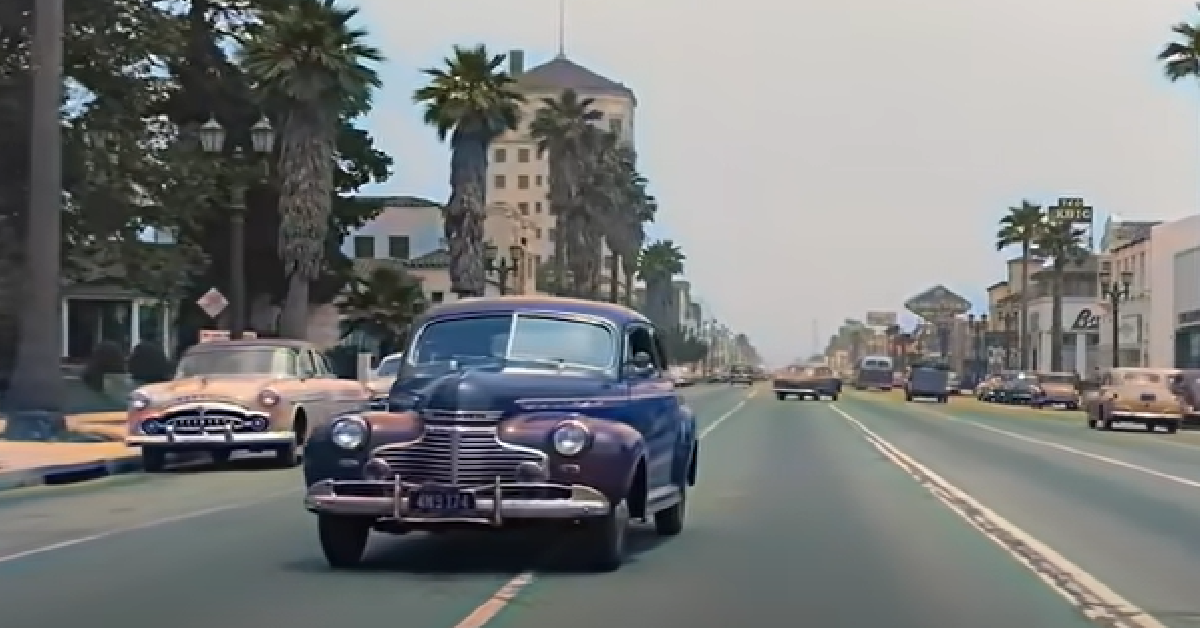 This footage, which was originally shot back in 1952, depicts the bustling road from Hollywood to the Sunset Strip. The sound and general appearance of the footage have been enhanced as well.
The footage speed has been boosted to 60 fps, the resolution is refined so that we can enjoy high definition viewing, and the scene's brightness is also greatly improved. The brightness has been taken care of and the viewer is sure to enjoy the extra sound that has been added for ambiance purposes.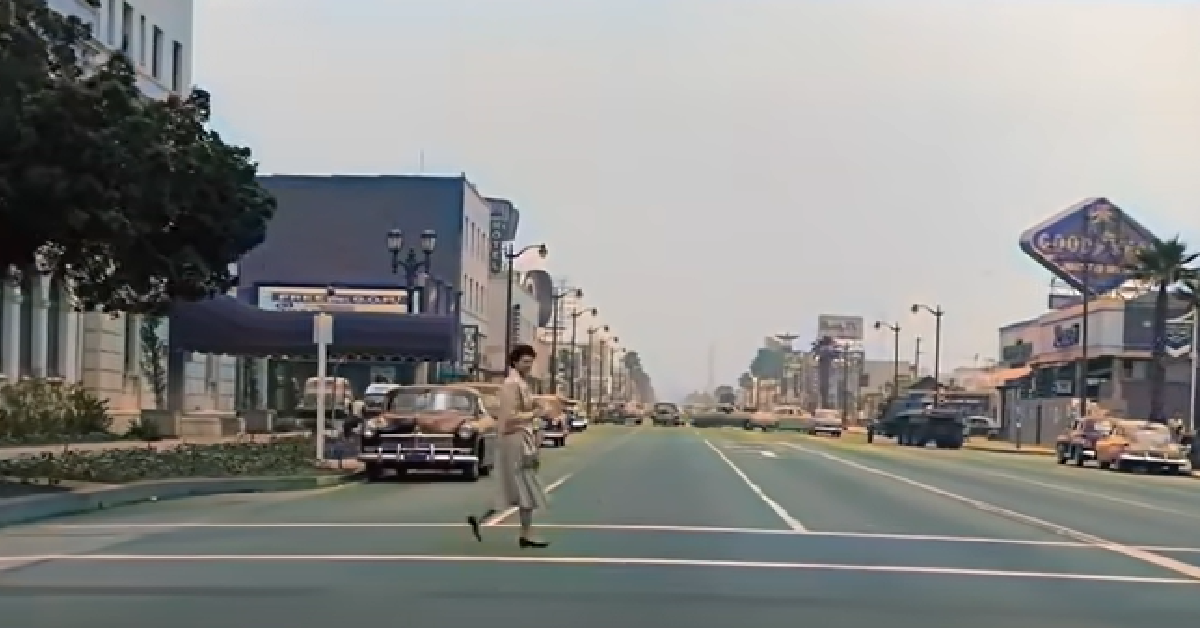 "A time travel Trip Sunset Boulevard from Hollywood to the mid-Sunset Strip in California in 1952, we can clearly see what is happening in broad daylight," the description reads. These words can barely do it justice, though. It is a clip that you are simply going to have to see for yourself.
"Shot from the rear of a moving camera car, this 10:52 long ride follows Sunset Boulevard from Hollywood to the mid-Sunset Strip in 1952," the description continues.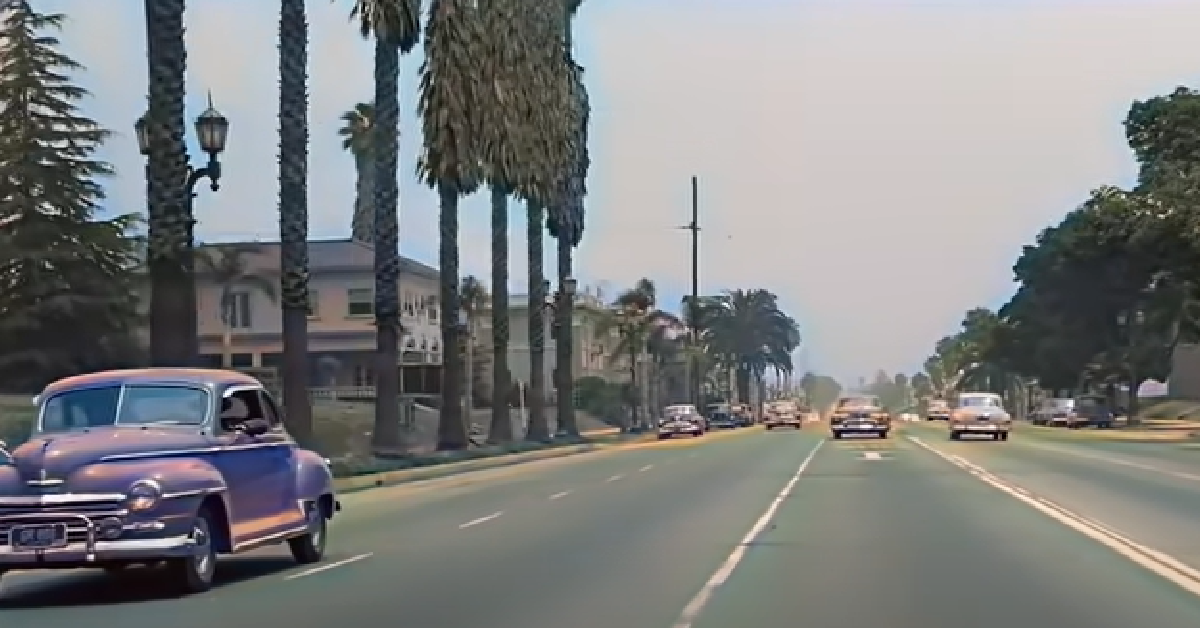 If we had to decide, we would say that our favorite part of this video is the outfits. We are getting some inspiration from some very unlikely places on this one, especially when it comes to the fashions of the time period.
Check out the clip below to see for yourself: