We're a little jealous to be honest!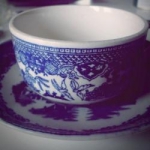 Rose Heichelbech
In 1949 the U.S.D.A undertook studies in the optimization of household efficiency. With World War II over and new manufacturing techniques now available outside of military use, it seemed the sky was the limit in designing the perfect home. And design they would have to because the sudden return of so many troops combined with the surge in birthrates meant that many new kitchens were being built. So why not build them efficiently?
From the short U.S.D.A. film, A Step Saving Kitchen, come these beautiful shots of an efficient kitchen with (nearly) all the bells and whistles! We think this model kitchen has quite a few features we'd love to see brought back for the kitchens of today.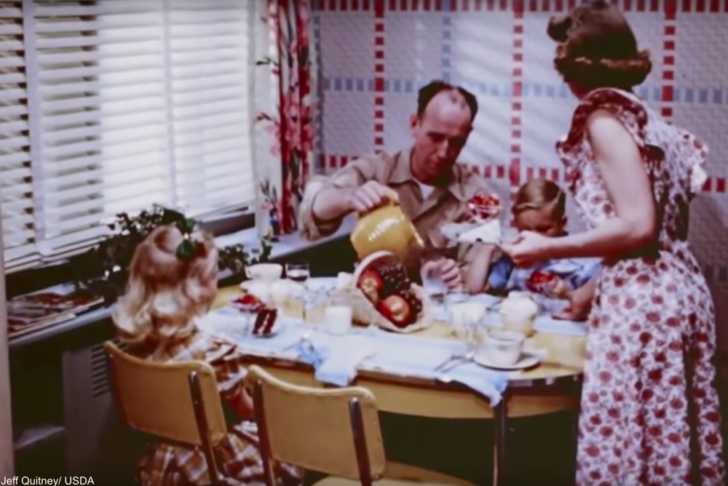 Different heights were measured for the work surfaces. The resulting kitchen designs were based on these and other studies of how women used kitchens back then.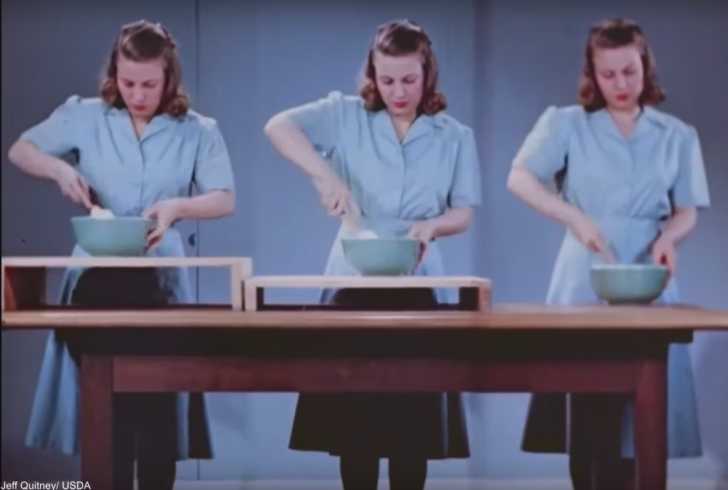 This ideal kitchen has a sit-down workspace conveniently located near the telephone and radio.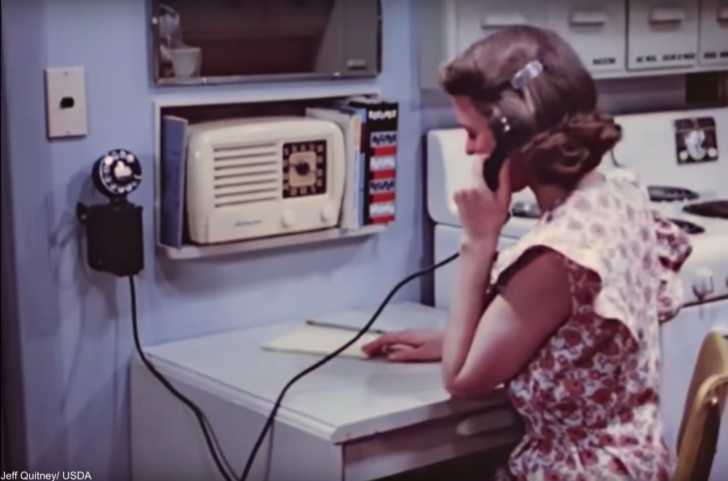 There's also another pull-out workspace near the refrigerator.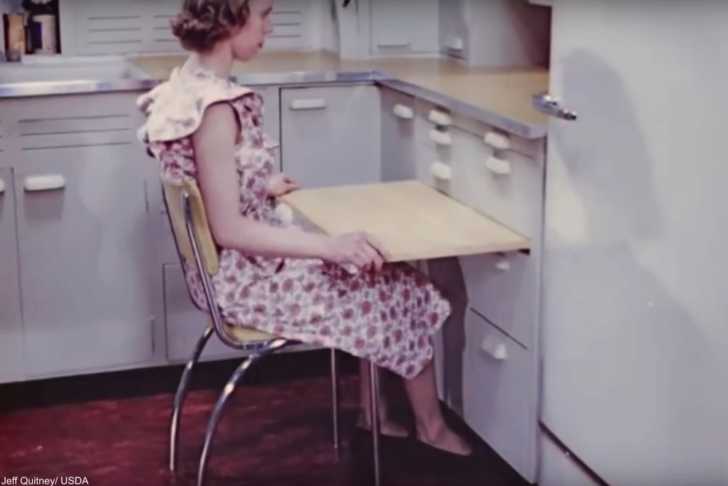 Across the kitchen there are several Lazy Susans, on top of and below the countertop.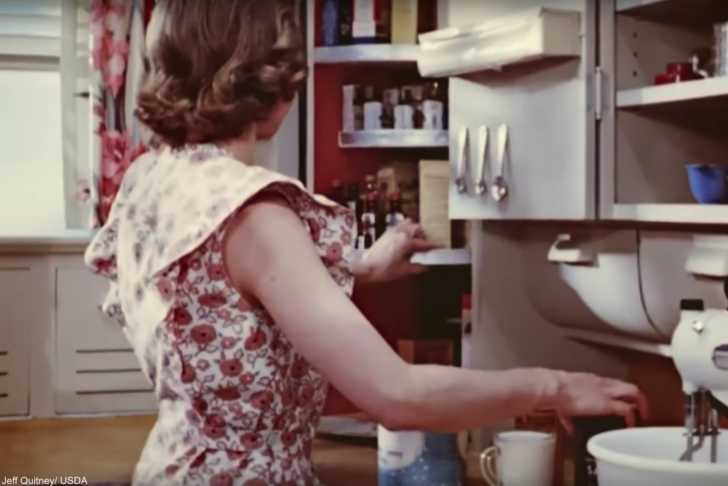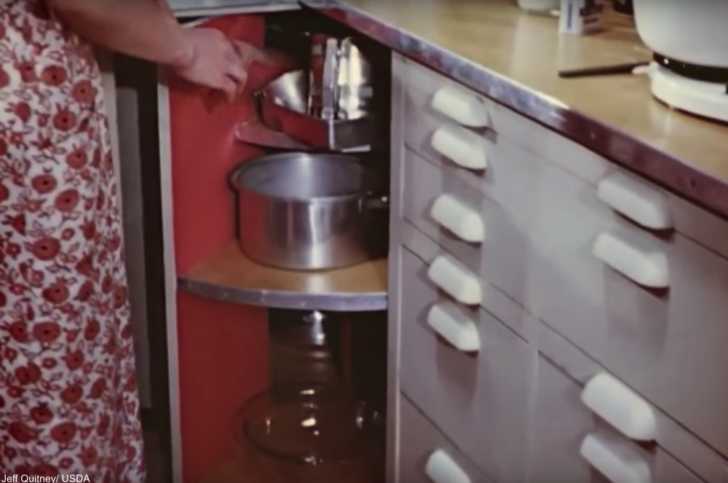 Upright organizers on the top shelf make it easy to see where the pans are.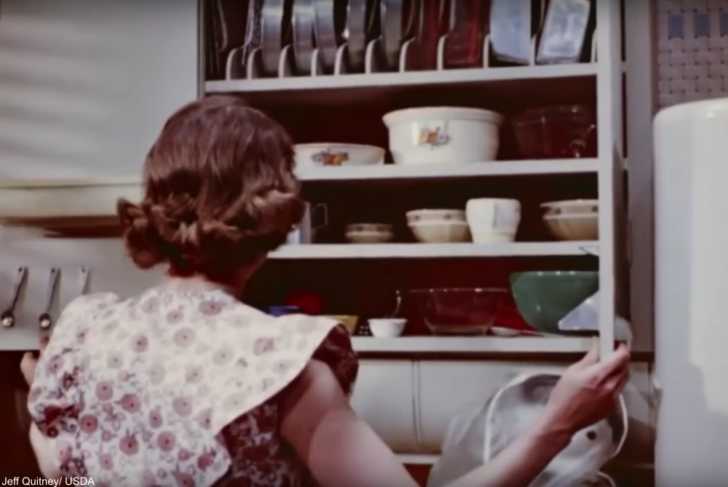 A holder inside the door of the cabinet keeps cookbooks at eye level, open to the right page, and away from the mess.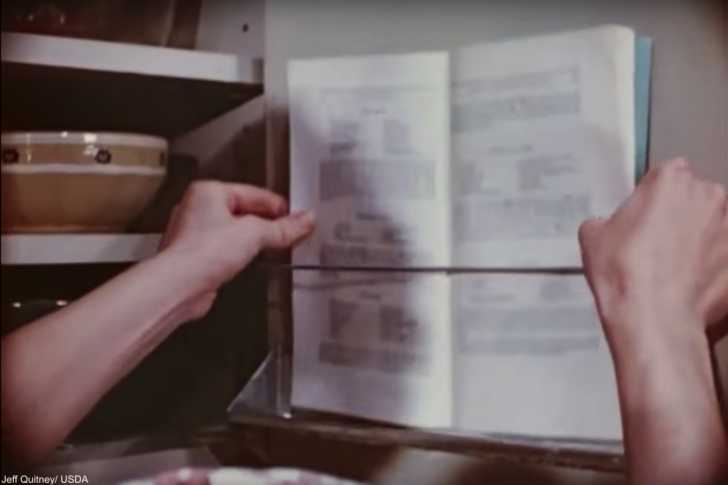 Click "Next Page" for the rest of this stunning kitchen and to watch the video!