It's brings new dimension to the film.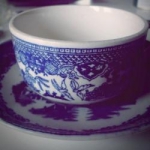 Rose Heichelbech
San Francisco is known as the Golden City for its famous Golden Gate Bridge. But, this port city had a long history of international travel and trade even before the bridge started drawing tourists, as well as innovative arts and a legacy the World Fairs held there in 1915 and 1939-1940. The tragic earthquake in 1906 devastated the city and caused widespread fires to burn most of the buildings. But, they rebuilt and in the 1940s it was as bustling as ever, with the distinct Chinatown, Mission District, and the iconic streetcars still adding flavor to the sights and sounds of the city.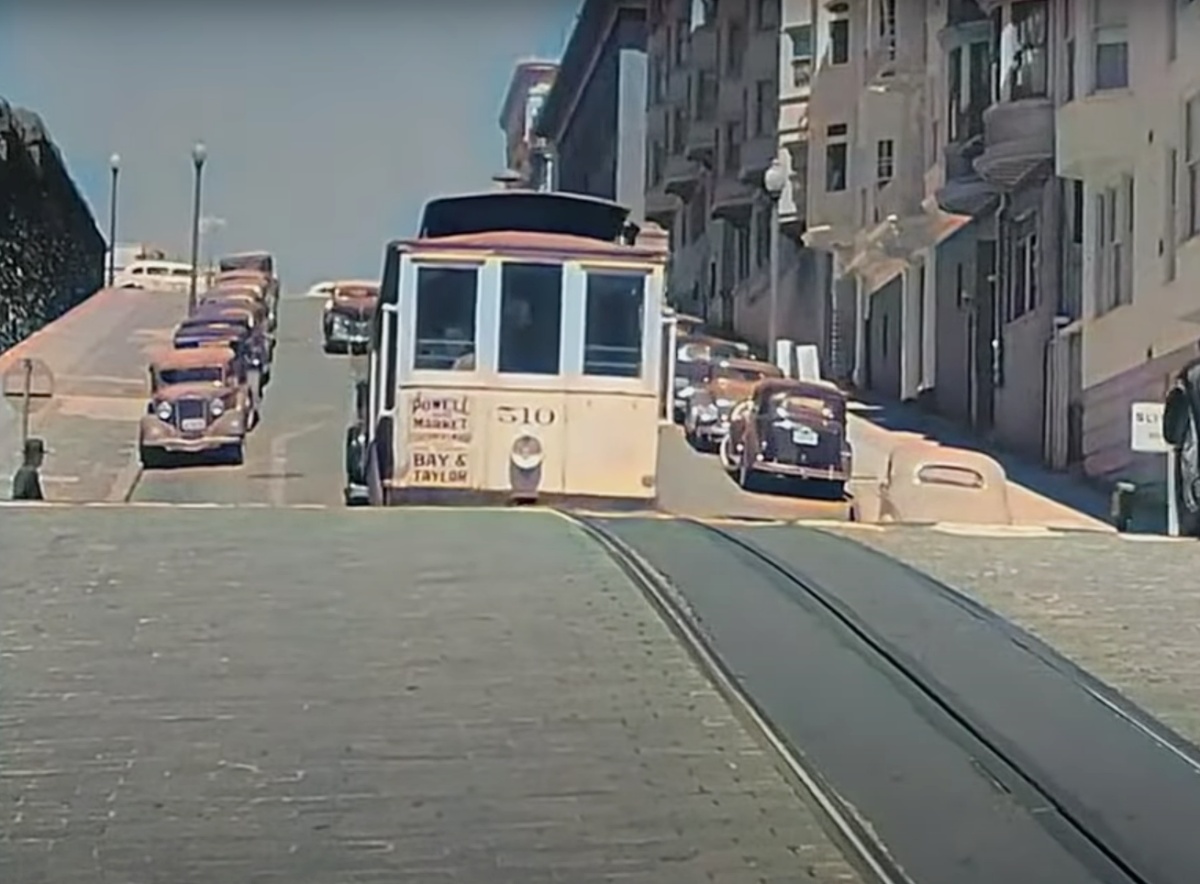 Color motion picture film was extremely rare in the 1940s and it wasn't until the 1950s that it became more common. This footage of San Francisco from the 1940s has been colorized digitally in the modern era to show how it might have looked back in the day. You can see the rich brown of a man's bomber jacket as he confidently strolls past a storefront and even the houses seem to have more dimension in a colorized state.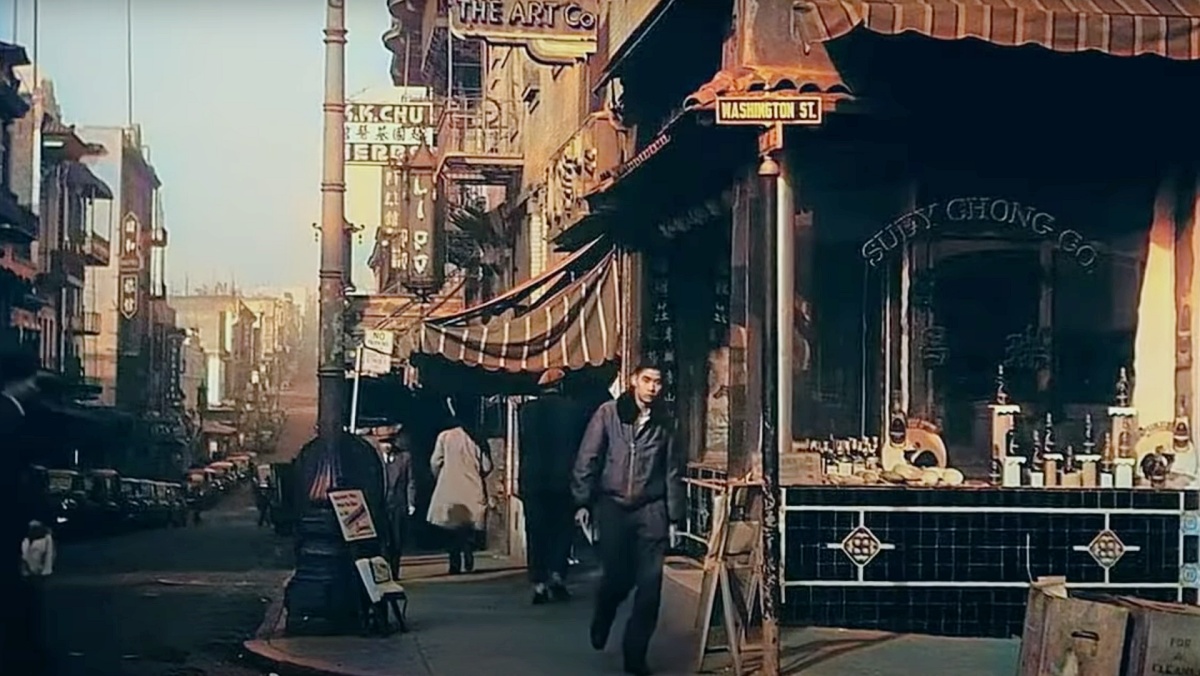 It's fascinating to see all the different old cars, the steep hills, and the fabulous ladies' fashion of the era. There's also some stunning footage of hilltop statues near the Great Highway by the seaside.
While an exact year is not given by the film restorer, we know that it was taken during World War II as there is a sign at the Fisherman's Grotto open air market that reads, "Restricted Area No Cameras Permitted" as international espionage was of the greatest concern during this time.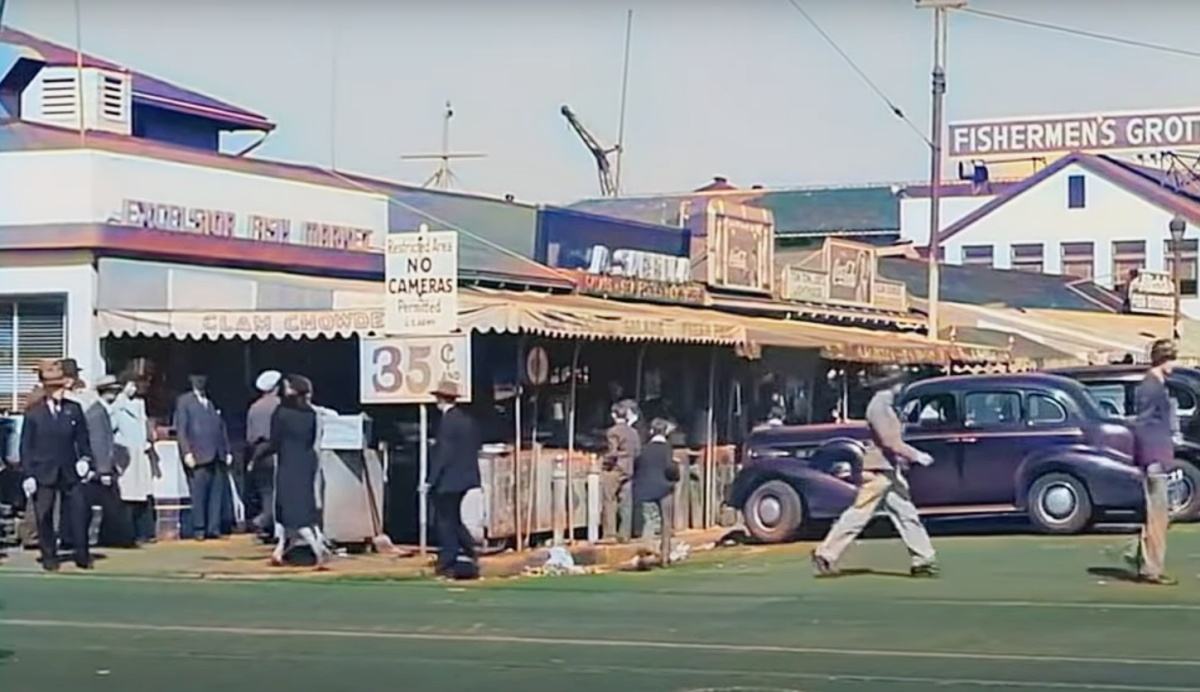 The film was also enhanced and stabilized by YouTuber, NASS, as well as some ambient city sounds added to the otherwise silent film.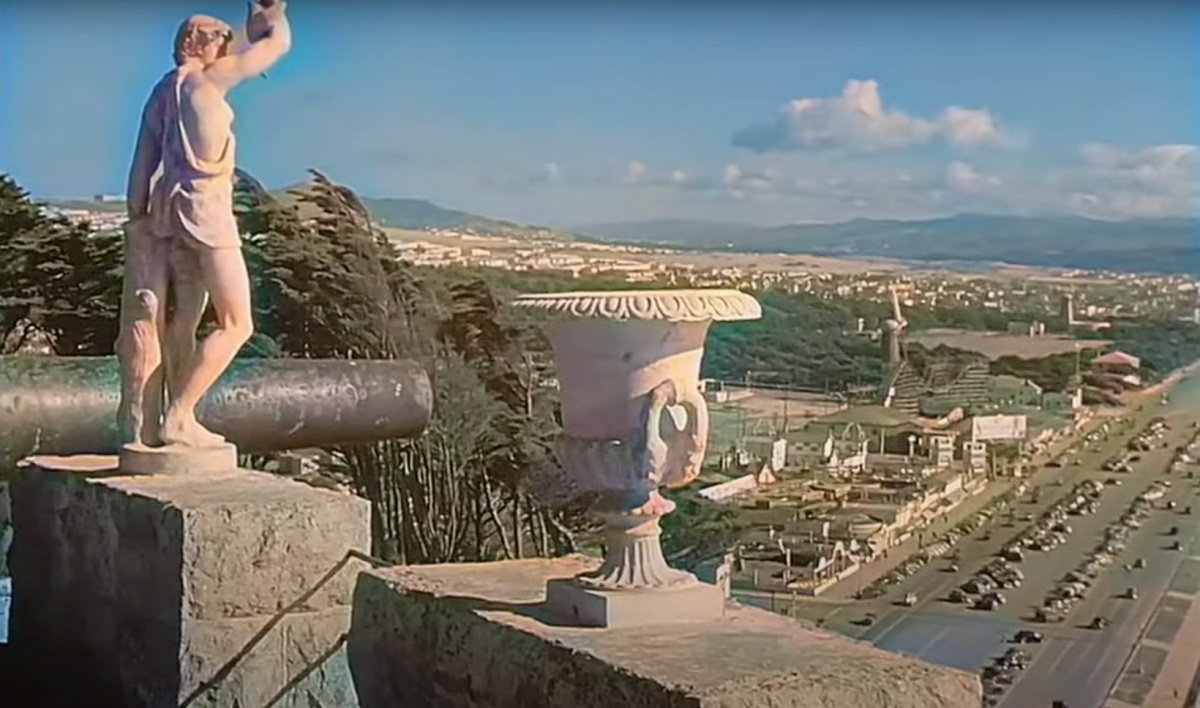 You can see San Francisco in all its colorized glory in the video below.