Even though color printing wasn't all that common yet, there was stiff competition.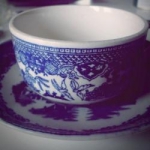 Rose Heichelbech
Color prints had been invented for mass production in the 1800s, but the process was still quite expensive in the first decades of the 20th century and was considered unreliable when compared with one-color printing. The printer or publisher would have only created a color catalog when they were exceptionally confident in a decent return on their investment. When it came to catalogs most were printed only in black ink, perhaps with a color cover. But, the Hartman's catalog contained dozens of vivd color pages which must have been a delight for the housewife choosing a new rug or settee for the parlor.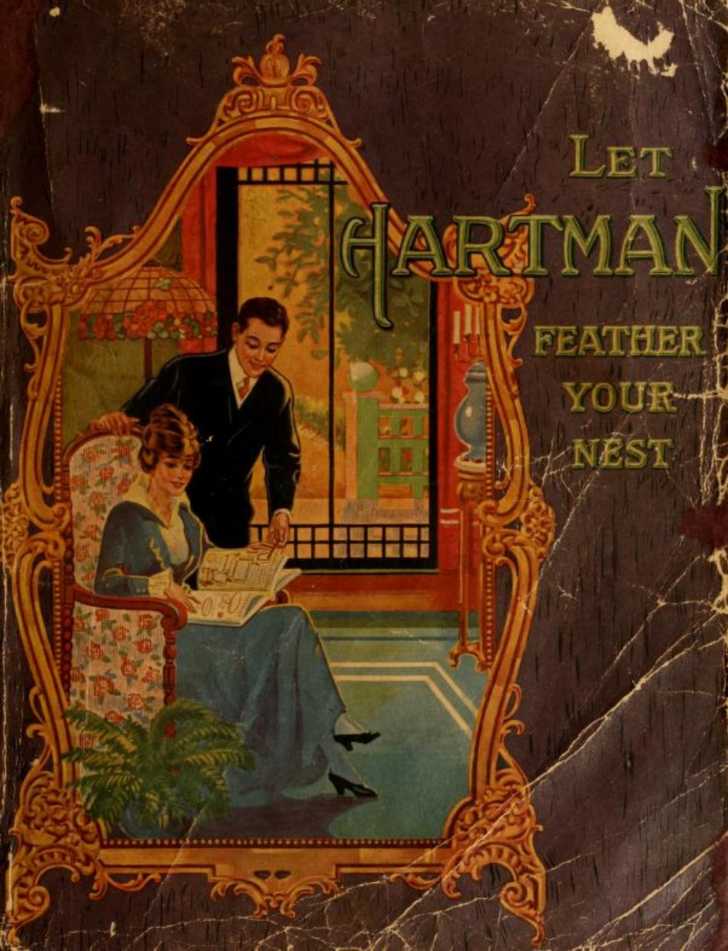 In 1916 many catalogs were still printed in black and white. It wasn't until the 1930s that advertising took on a decidedly colorful approach, something which was cemented by color TV in the decades to follow. While black and white would eventually later be seen as a way to scrimp on money, back in the 1910s it was the most common way to print. But, Sears began introducing color in their catalogs around 1897 and by 1900 had detailed color images and even samples included in their color sections. If other catalogs wanted to keep up they also had to include color sections.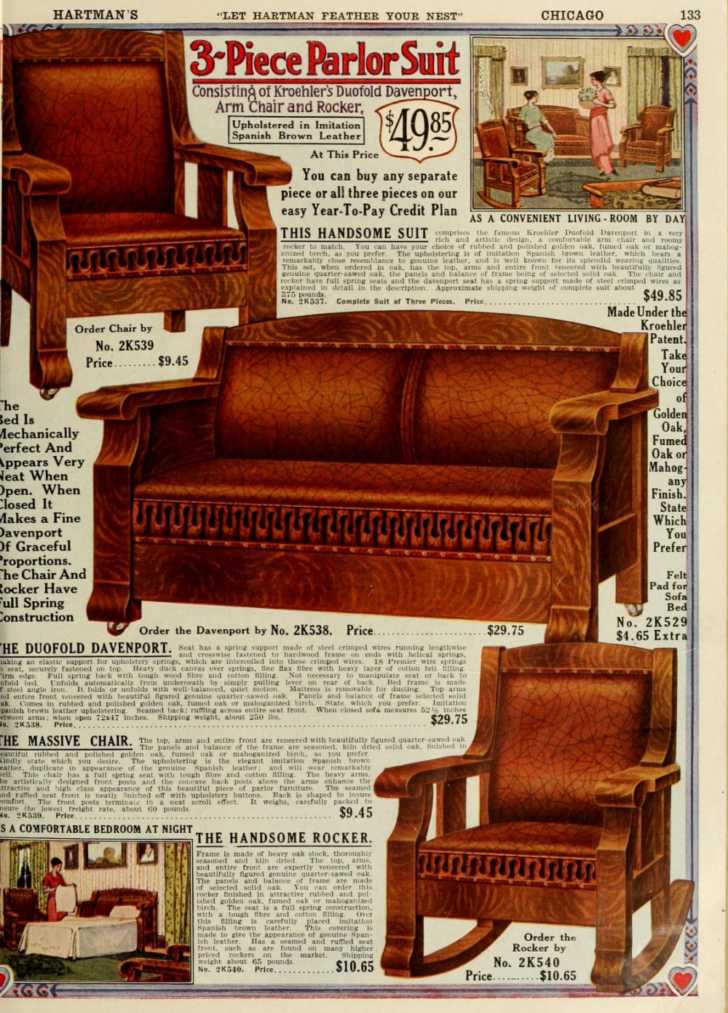 The catalog in question comes from Hartman's- a Chicago company with stores in Wisconsin, Minnesota, Illinois, Missouri, and Nebraska at the time. While the official name of the company was the Hartman Furniture and Carpet Company- they also sold watches, jewelry, bedding, stoves, and many everyday home items. Much like Sears, they not only had stores, but also had a healthy mail order business. At a time when many people didn't yet have cars and/or lived in remote areas, shopping for home wares via catalog was an efficient way to complete your home.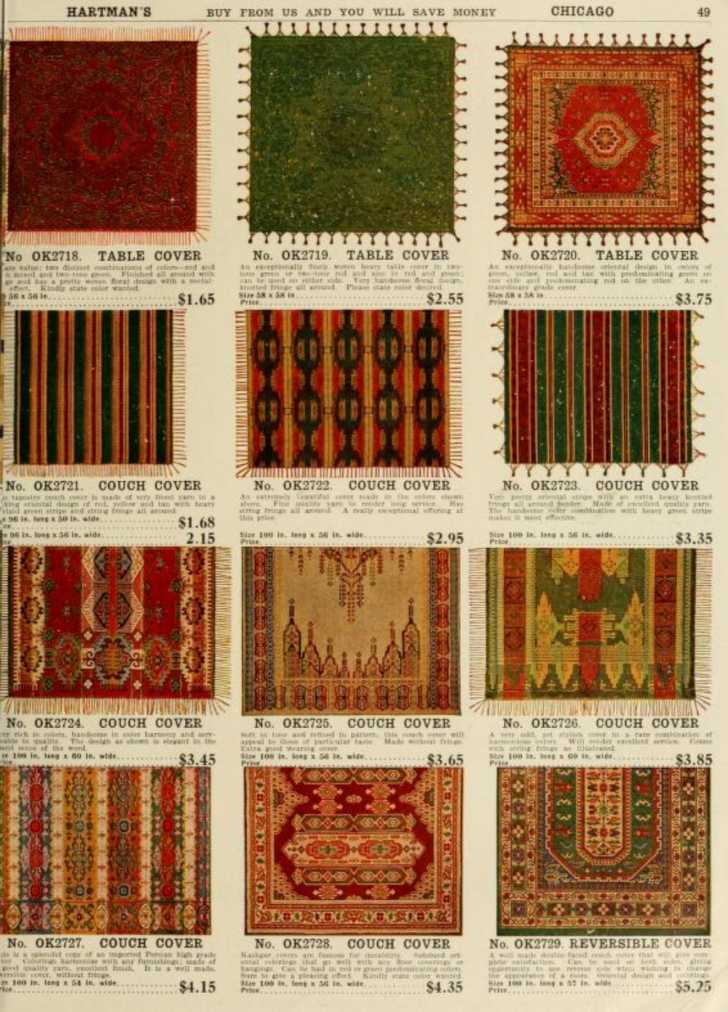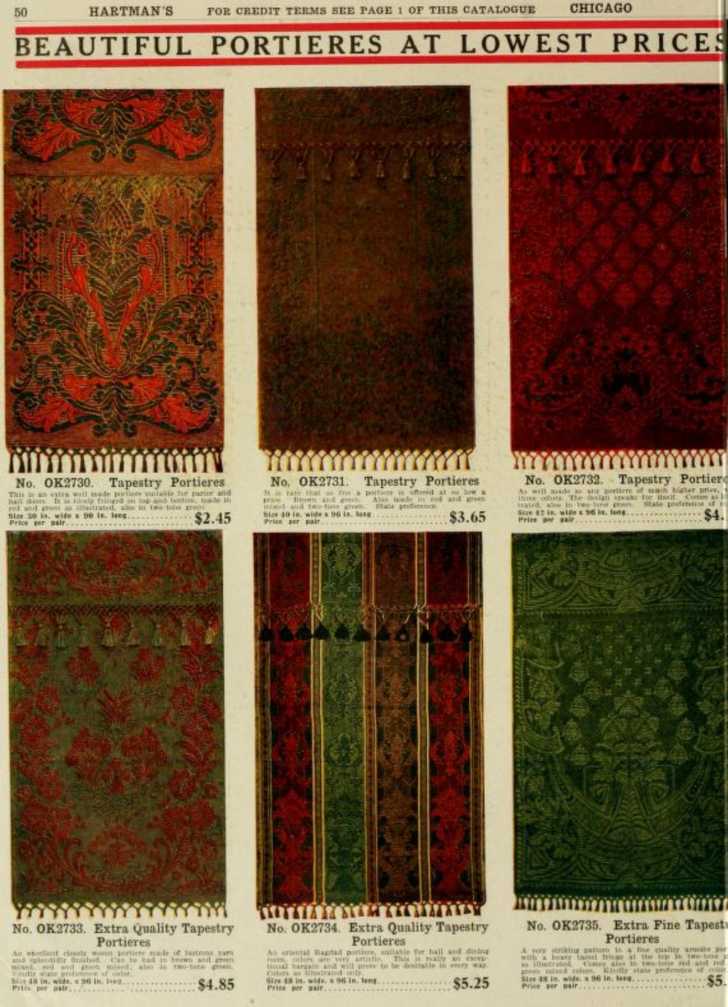 You might think there wasn't a lot of choice back then, but there was a surprising selection of goods available to the consumer in 1916, depending on which company you went with. While some of this Hartman's catalog is in black and white, the brilliant color pages show intricate rug patterns, and a huge range of goodies for the home from sewing machines to curtains to bed frames and pillows. Their slogan was "Let Hartman's Feather Your Nest" and proved to be quite a popular one. Unlike their competitors, Sears and Roebuck, the biggest difference with Hartman's is they did not sell clothing or farm equipment.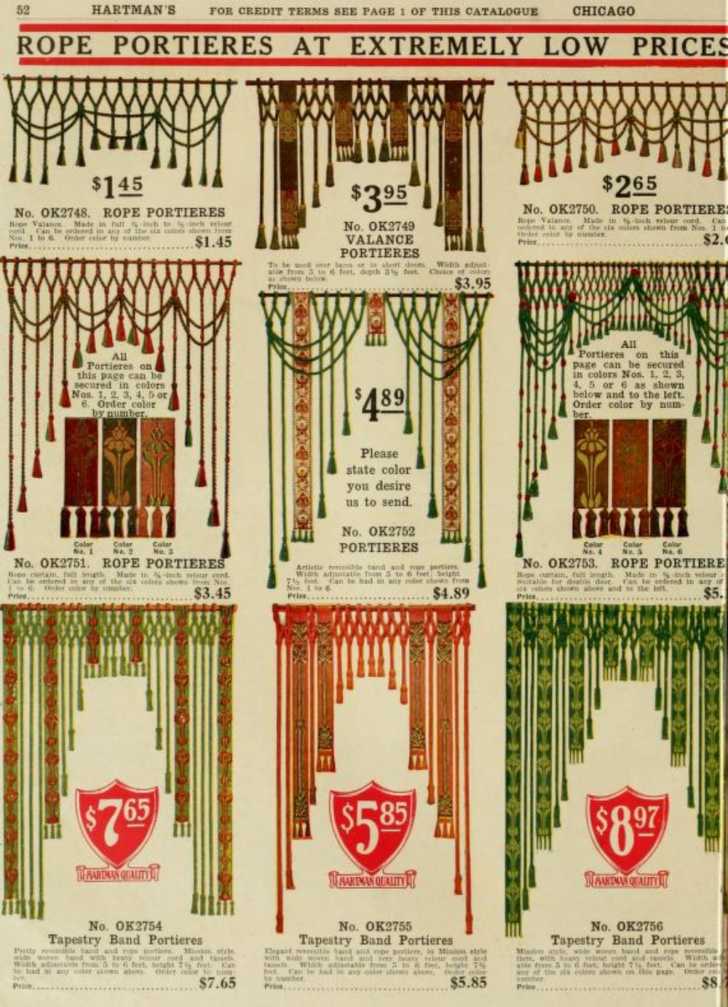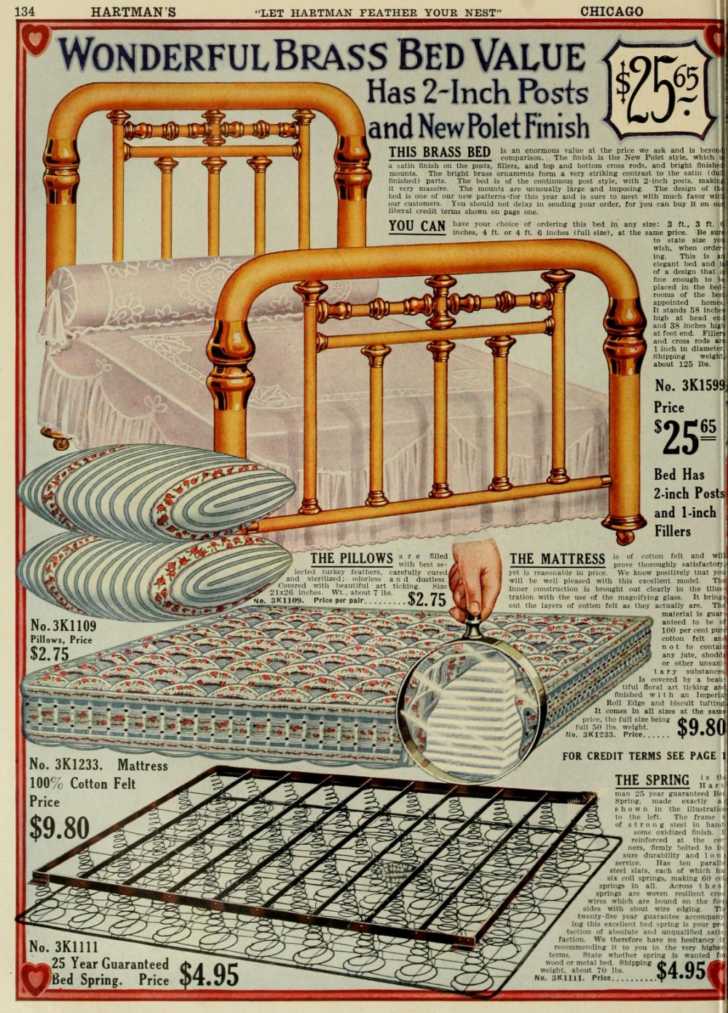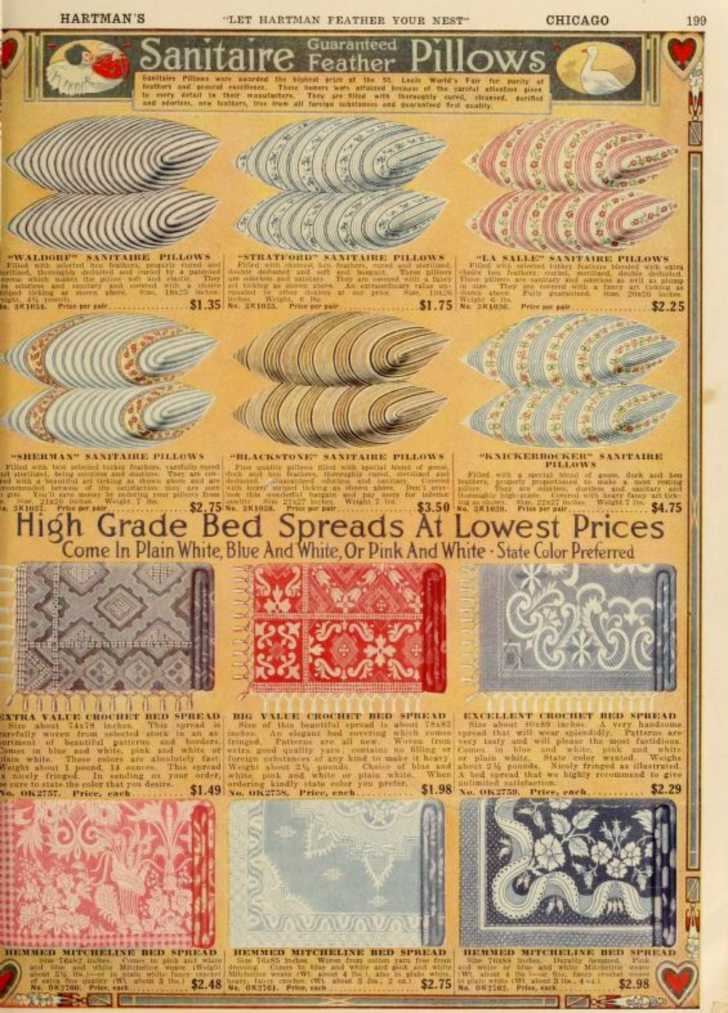 Leon Hartman started his business in 1855, changing the name to its most well known title years later. The company was in business into the late 1920s at least, but dropped off the radar sometime after that.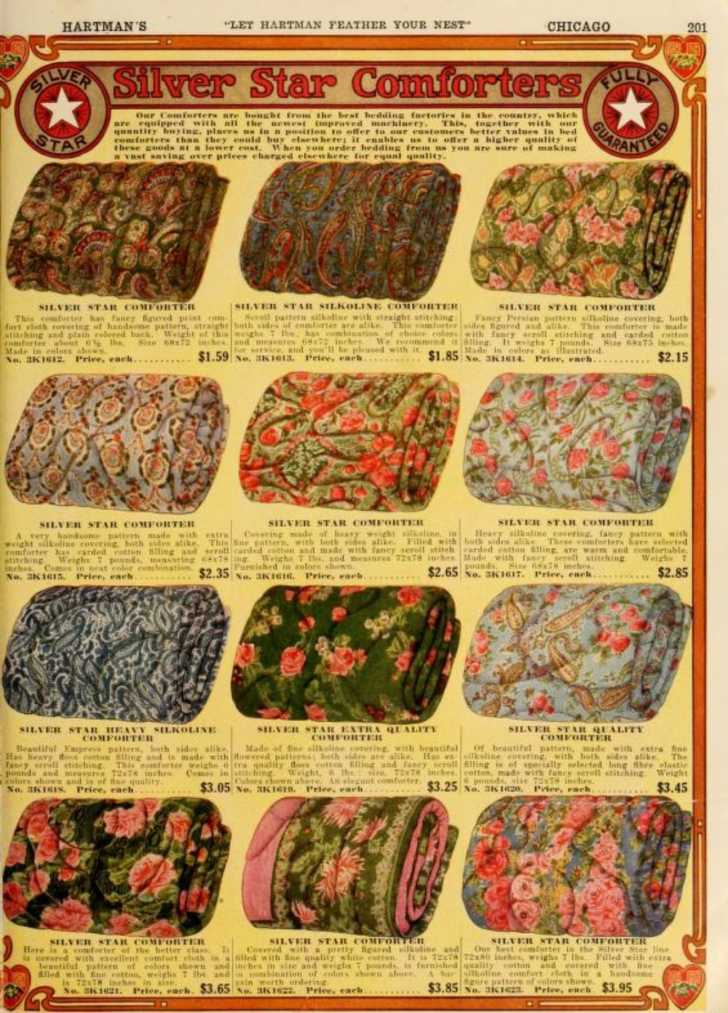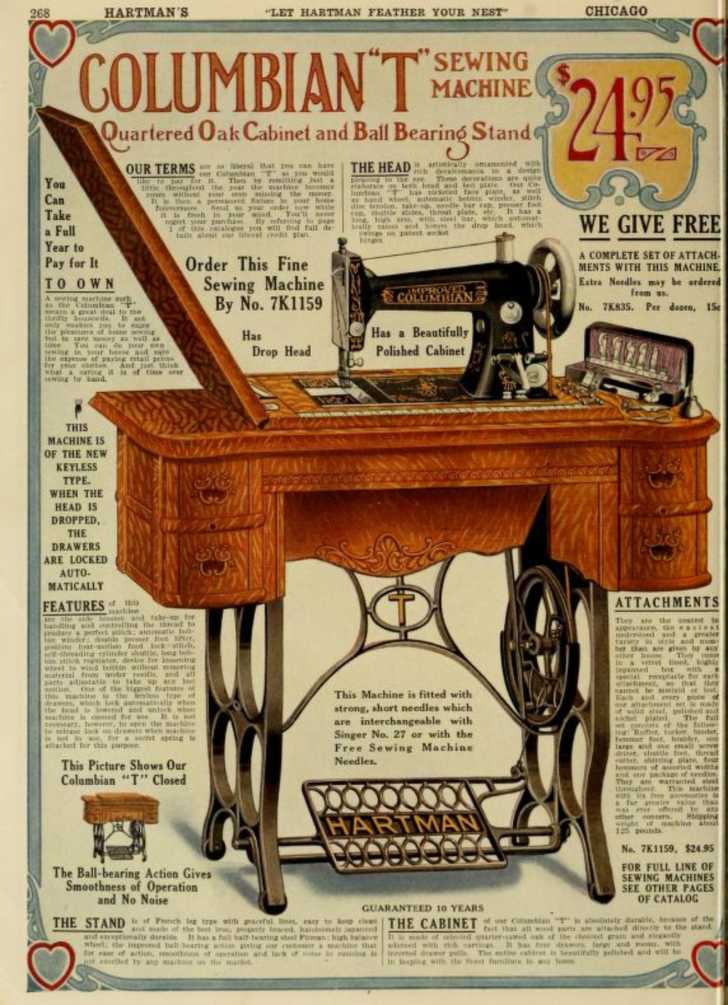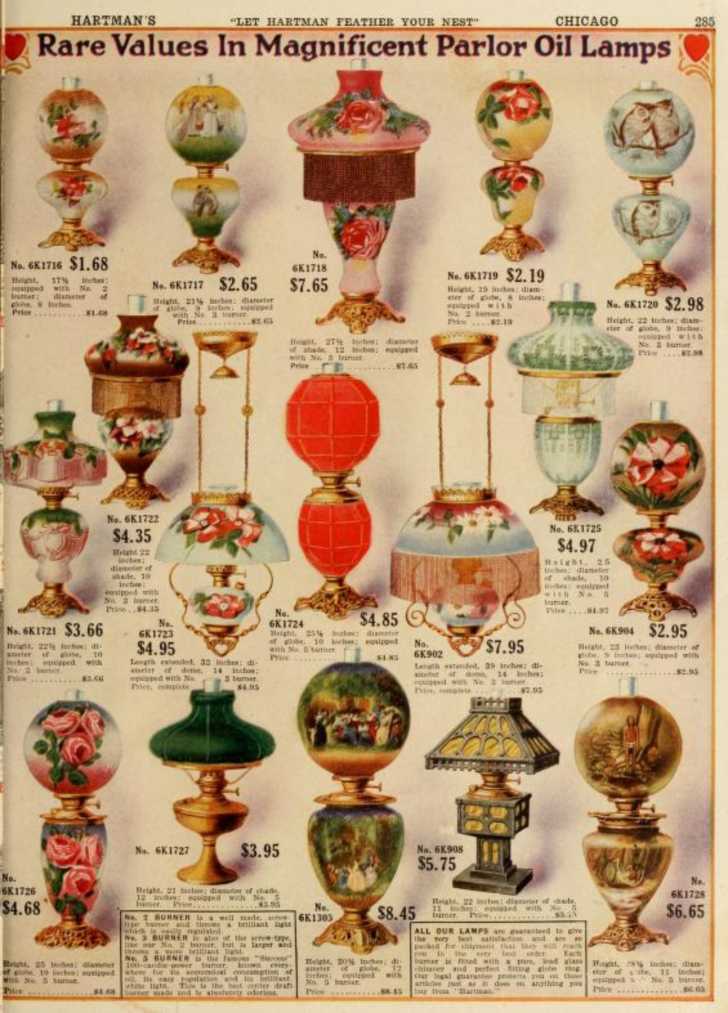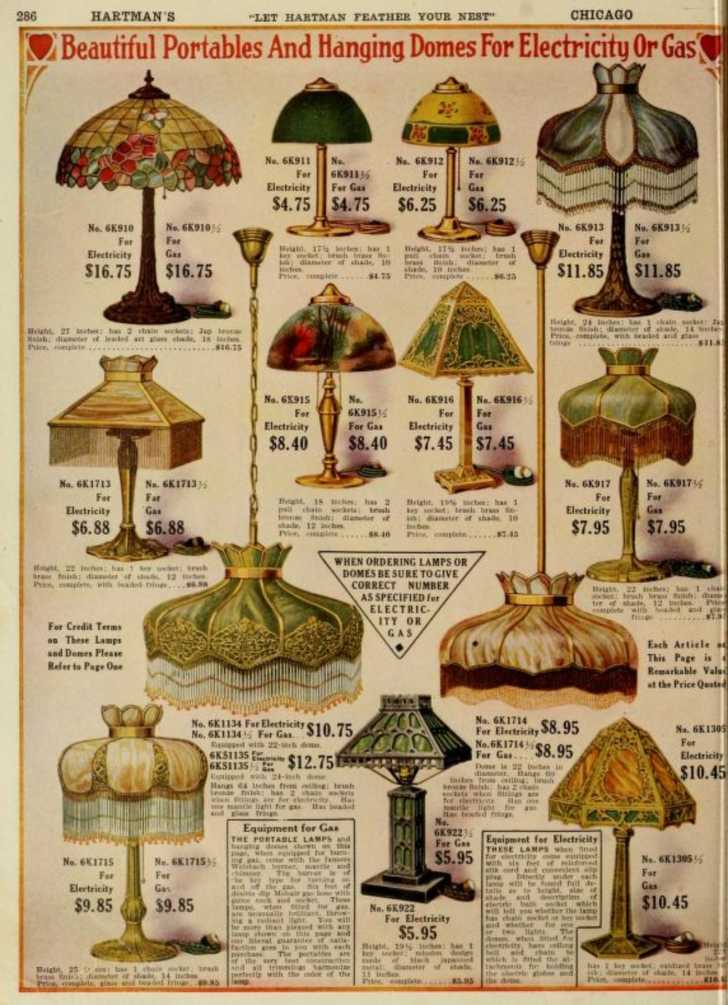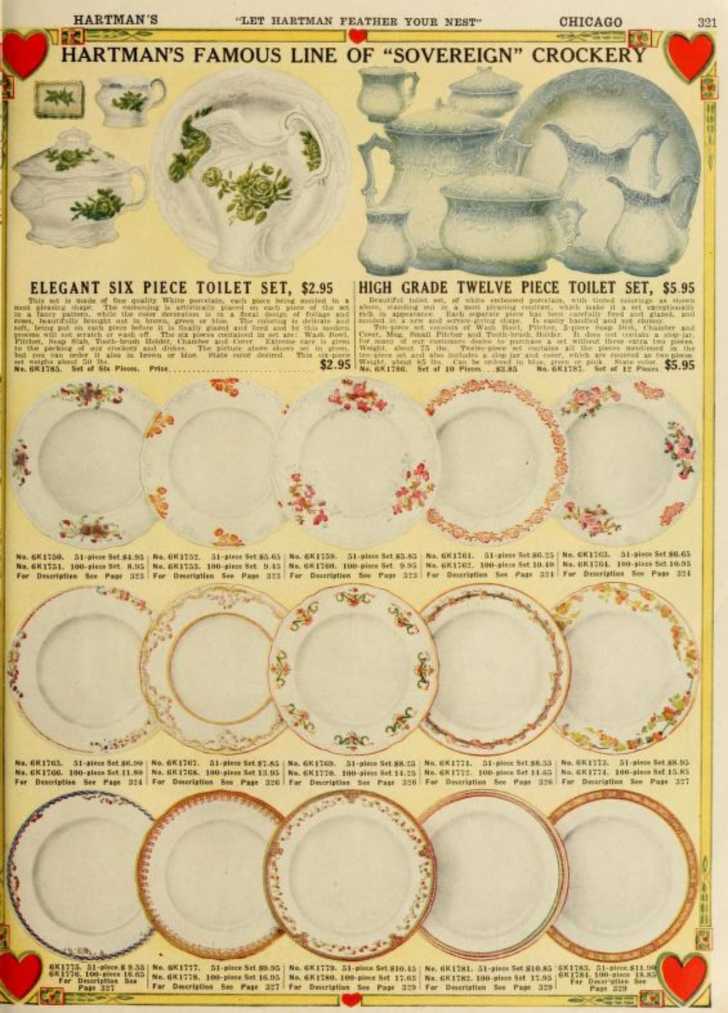 Later publications from the Hartman Co. were like the 1924 "A Modern Home Magazine" were like guides to help the lady of the house properly style her home (using their products of course). The 1916 catalog doesn't go that far, but still does a splendid job of showcasing the rugs, blinds, and furniture, and even paint that was available for order.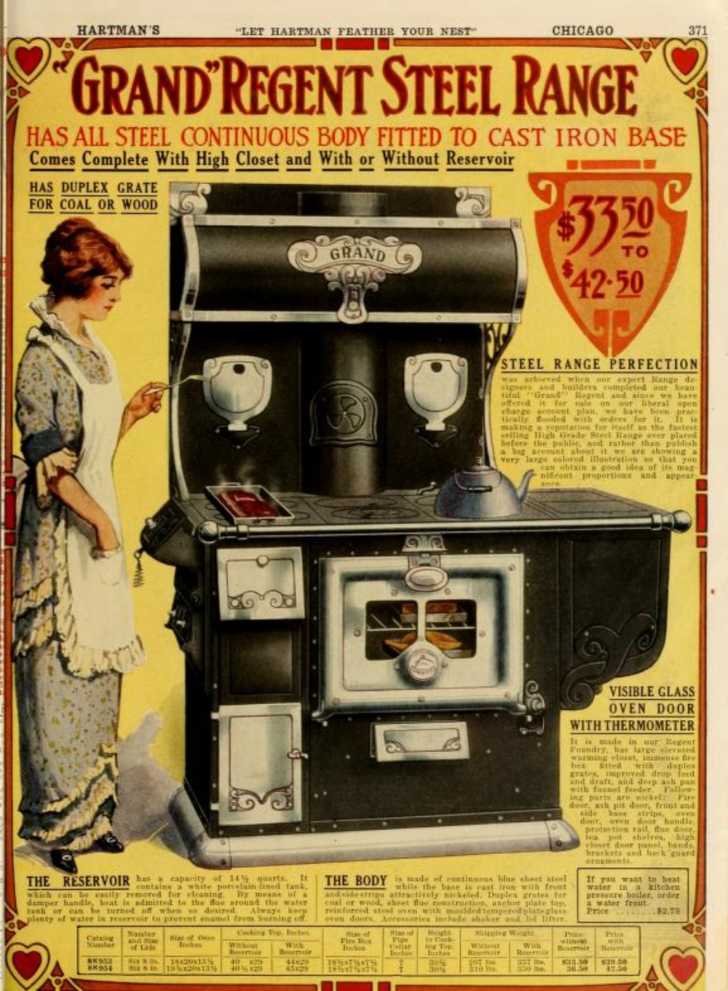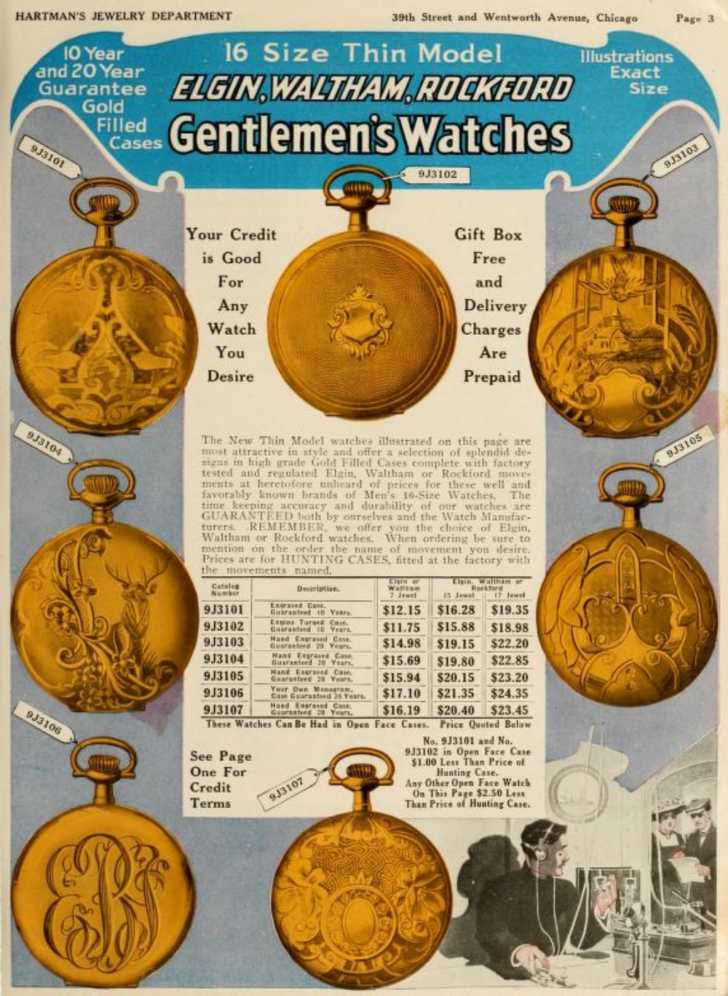 Featured in this final section are a parlor "furnished in good taste and quiet harmony" and a modern "sanitary" kitchen complete with linoleum flooring. This page shows a series of homes that were successfully "feathered" with Hartman's products, something which many families probably aspired to.